Safe Search for Schools
Safe Search for Kids in Schools filters explicit text and image material from your results.  Using the Search Box above ensures the most strict filtering setting is "always on", powered by Google.
Without additional use of internet security software, it is time consuming to set safe browsing to the highest level of security on every computer in your school. This site overrides your browser settings, regardless of the browser used.
Top Search Tools for Schools

For easy access, you may want to post links on your school website to each individual filtering tool.
School Webmasters: Put our Google SafeSearch search box on your school website.
Safe search engines are not perfect. They are simply a free internet tool to make searching Google more secure. Locking safe search on each computer takes even more time than earlier described and requires a Google account login. That is an entirely different topic and not practical for an institution with multiple computers. In essence, Safe Search Kids locks filtered search results as long as students use our site.
For complete filtering at home, explore the benefits of parental control software.
Internet Safety for Schools
The world-wide-web is full of educational value and purpose. It is also full of "other stuff" that is not appropriate for the school environment, or children in general. For that reason, it is imperative that strict security settings be used on every single computer that children use in your school.  Google SafeSearch is not meant to replace any internet filtering software that may be set up through your school's internet server.
Safe Search for Kids does not make any changes to your computer settings. The easiest way to implement our tool is by setting it as the default home page on each browser, and guiding your students to use this site as the default search engine.  Learn more about how to search the web responsibly by reading tips and exploring resources for kids online safety.
To understand safe search, you first need to understand how search engines serve search results in your browser. You may be surprised to hear that filtered results vary slightly depending on your browser. This is nothing to be concerned about and comes down to user preference.
What is important to understand is that if you change the settings on one browser for any search engine, the settings do not transfer to another browser.
So you can imagine if you have a classroom full of kids, all using different computers and different browsers, it would take quite some time to change each computer setting to ensure Google safe search is always active. In addition to this issue, if you don't lock safe search, it's possible for the search setting to be changed, even if by accident.
The simple solution is to have children search from this site where the kids logo is visible on the top of any page they search from. Regardless of the browser used or the computer settings on various brands of computers, safe search is locked for all searches.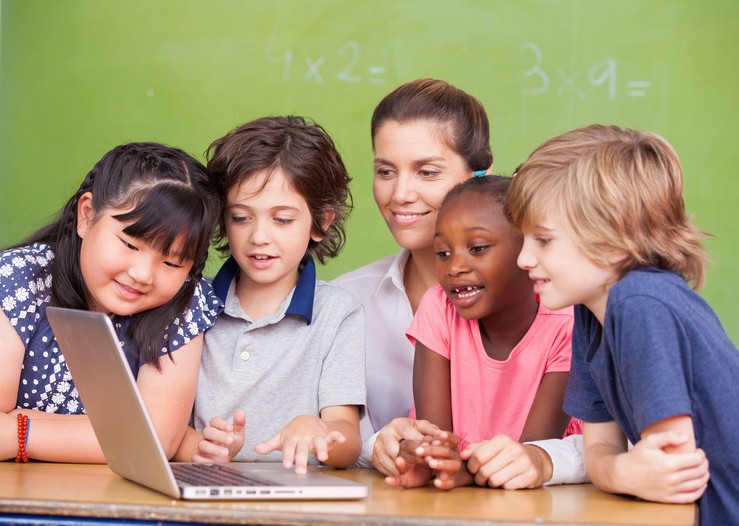 Safe Online Research Tips for Kids at School
Conducting research online can often lead kids down a rabbit hole. One research link can lead to another – and to another – and after a few clicks anyone can find themselves on a website that is unrelated to the topic, of little value, or worse – not appropriate in nature.
We suggest you return often to our main safe search tool often to continue your journey researching topics, both at home and in school. It can be OK to click a link on a quality website that is providing additional information, but if you find yourself on a site that is not providing quality information, or it's not directly related to the topic you are not researching, then return to our site to start again. You will also want to try different search terms to find new results.
Writing down the search terms you've used will also help you refine your research path and prevent you from returning to the same sites. If cookies are enabled on your computer browser, websites you've already visited on Google will show up in a different color than unvisited sites.
Another great tool to safely search for topics is the Simple English Edition of Wikipedia for kids. All links contained within a Wikipedia article go to another article within the same site. Only links at the bottom of the site are external. That said, it's important to know what a 'Wiki' really is. It's not an encyclopedia and not considered to be a 100% reliable resource. You need to cross check the facts you find within Wikipedia with other reliable sources. That said, it can be a valuable tool to find quick information on a topic.
Additional other online safety resources:
At Safe Search for Kids, our mission is two fold. To provide a Google search tool that will help keep kids safe online in all it's forms, including safe image search. And secondly, to provide resourceful articles on topics that go far beyond the reliance on internet filtering. Ultimately, online safety is about assisting children of all ages to use the internet responsibly, whether they are at school – at home – or at a friend's house.
Safe Search Kids: Trusted by teachers, used by schools across the country and around the world.
This website is not endorsed by, nor is it directly affiliated with Google. We provide search results with safe search activated in accordance with Google Custom Search Engine (CSE) polices.