What Happened to Kids Click Web Search?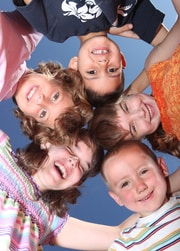 The Kids Click website at KidsClick.org no longer offers web search. Their website states that "Kids Click is retired". If you are seeking filtered internet search that is safe for kids, you can use the search filtering tools above. You will also find helpful articles throughout our website related to online safety, as well as educational resources for teachers and parents.
Regular users are sorry to see Kids Click discontinue their web search services but they are helping to fill in the gap by referring resources that continue to enhance the education of kids. This includes the International Children's Digital Library. Encouraging kids to explore the world around them is the key to child development. It happens naturally as soon as a child is born when they first begin to soak in the environment around them with eyes wide open.
For trustworthy research tools you can use as an alternative, check out the Safe Wiki for Kids. There you can find a variety of safe Wikipedia articles that are written in easy to understand English. It's like an online library create just for kids without any harmful content.
Kids Click was established in August 1999. Think of it. That was just a year after Google itself was founded. Since then the internet has grown rapidly and today there are a myriad of online resources for kids. Many of these resources include safe search engines like ours. Safe Search Kids was one of the earlier filtered search tools powered by Google.
Safe Search Internet Filtering vs Parental Control Software
Whether it's a safe search engine or secure online resources to help kids do research for school, parents and teachers need to be aware that complete internet filtering can only be achieved using parental controls. It's these types of software programs that block content from all parts of the internet, not just while searching. Content filtering (blocking restrictions) is set by the software owner, such as a parent. It is done according to each child's age and level of development.
Kids will click when they see an interesting link, there's no doubt about that. It's what's on the other side of that click that is of concern parents. Software can also monitor the keywords kids are searching, as well as their activity on what apps they are using. Social media platforms are also monitored.
Interaction with other human beings through sight, sound and touch creates those first important bonds. This grows into communication beyond the sense into language. This is why access to online educational tools is so important. Research has actually shown that early literacy first begins through play. Before language. For kids to excel in school from an early age, that "play" needs to soon develop into a love for reading.
Instilling a Passion for Reading in Kids
It's quite natural for kids desire bedtime stories, but there is a definite point in child development when their own passion needs needs to take over. This is necessary in order for them to begin a lifelong habit of reading on their own. It's easy to say "less screens and more books" but how does a parent begin to instill a passion for reading early on? Here are two infographics on reading that you may find helpful or at least guide you in the right direction.
Exploring basic steps to build a foundation of education through reading…
Of course, we all know we should read to our children from a very early age, but try to work times for reading into other parts of the day other than just a bedtime. This shows children how fun reading and fun it can be anytime they wish, not just in order to delay having go to sleep.
When kids want to watch TV, offer to read them a book instead following by playing a game. This teaches a fun balance or activities.
Bring kids to the library regularly so they can explore and pick books that appear interesting to them. If they don't like a book, affirm that it's ok to try and find something they like to read.
Model reading by having kids read their own books along side you when you are reading yours. You may not be an avid reader, but setting times to read together with your child may help them develop a love for reading that you were not taught.
Don't stop reading to your child after they've learned to do it on their own. You can also take turns reading alternate pages of a book with them.
Room for Kids to Explore Safely
There are so many other tips and strategies to raising kids that love to read. It builds a solid foundation for learning. The Internet is one of the greatest resources for kids to access interesting articles or even books, no matter where they are. This is why providing a safe online environment that protects kids while searching the internet is vital, so that kids can freely explore all the positives the web has to offer.
If you knew there was a section of the library that could potentially harm your child, how confident would you be allowing them to freely explore? With solid internet filtering tools, combined with parental controls, you can be that much more comfortable allowing kids to explore and click any link that interests them online.