Google for Kids
Google for Kids is a safe browsing tool that screens potentially illicit content from your kids search results. Using Safe Search ensures that strict filtering is always "ON" for all searches.
If you are not conducting searched from this site with the Google Safe Search logo, you must set your safe search preferences in your internet browser to a higher level of security. Search for Kids eliminates the need to change personal computer settings.
We are devoted to providing safe search resources for kids, in addition to fun and safe links including videos. The search tools on the top of each of our pages provide strict filtering using Google SafeSearch.
How SafeSearch Works
Google SafeSearch is accessible through your computer settings within any browser. The default setting is moderate. To activate strict filtering, you need to change the setting. Read more about how this works when you turn on safe search.  Or you can use our search site to be your safe search engine where Google strict filtering is always on.
SafeSearch screens adult sites and other material from showing up in your child's search team results. Lock safe search on your computer at home and in schools. Our safe search website powered by Google is rapidly becoming a valuable resource for schools around the world.
Internet Safety Tips
Set Google SafeSearch to strict filtering within Google preferences, or make Safe Search Kids your home page to ensure strict filtering is always on.
Do not replace parental or teacher supervision of computer use with any safe search tool or software. Education and guidance combined supervision is the key to helping keep children safe online.
Restrict computer use for kids to times when adults are in close proximity to provide accountability and monitoring.
Keep all computers in an open area within your home and not behind closed doors such as bedrooms.
Do not allow use of the computer or internet after you've gone to bed at night.
Do not allow file sharing programs to be installed on your computer. Allow only legal safe and secure music download programs, such as Amazon Mp3.
Have an open conversation with your kids about safe browsing and computer use. Clearly state guidelines about clicking links they may not sure about.
Google is dedicated to internet safety for kids by allowing third party websites like ours to provide safe search for use at home and in schools. This features locks safe search as long as kids enter their search terms from any page of our site.

Use Safe Search for Kids to ensure that safe search is always set to strict filtering, or consider internet filtering software from with Covenant Eyes…

Learn more about How Covenant Eyes Works.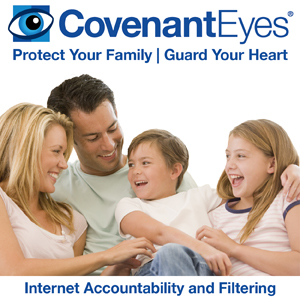 If you are looking for web filtering beyond Google's safe search filtering, consider web filtering at point of internet access using software. This is ideal for offices and schools to control all content throughout an entire building. Parents and Teachers use our site to instantly activate safe search on all computers. Explore internet filtering software.
Virus Protection Options:

This website is not directly endorsed by Google and is designed to work hand in hand with parental supervision. Safe Search Kids implements custom search as provided by Google to deliver strict filtering, regardless of your computer's safe search settings.
Safe Search Kids: Trusted by teachers, used by schools across the country and around the world.
This website is not endorsed by, nor is it directly affiliated with Google. We provide search results with safe search activated in accordance with Google Custom Search Engine (CSE) polices.