Empowering BIPOC Students for Success in Education and Beyond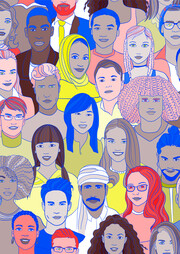 The striving for racial equality has been a struggle for centuries. Whether it is in an educational institute or a community, ongoing steps need to be taken to ensure people of all colors and races are treated equally. Cultural modernization has played a crucial role in highlighting the injustice encountered by the BIPOC community.
The complete form of the word BIPOC is Black, Indigenous, (and) People of Color. And empowering BIPOC students for a successful educational journey is a milestone for social mobility. In recent years, the "Black Lives Matter" campaigns have drawn the world's attention to the suppressed rights of BIPOC, not just black people but all people of color from varying races.
Contents
This article is dedicated to all BIPOC students worldwide. We will explain some effective strategies for the successful educational journey of BIPOC students.
BIPOC – The Definition
The abbreviation of BIPOC is Black, Indigenous, (and) People of Color, pronounced as bye-pock. The acronym is derived from a widely used term, POC (People of Color). The BIPOC term is specifically designed to indicate that not all people of color face equal injustice.
The BIPOC term is specified in the United States as a symbol of solidarity among black and indigenous communities. Moreover, the focal point of BIPOC is to highlight that people who are "not white" are severely impacted by systemic racial injustices.
Racism in Educational Institutes
Schools, colleges, and other educational institutes are making reforms to encourage "no racism" policies. The aim is to provide students of all races, colors, and religions with a positive educational experience without facing any bullying or trolling.
Research by the YMCA highlighted institutional racism in the UK, indicating that 95% of young black students heard and witnessed bullying based on racism at school.
Students believe racial stereotypes are a significant barrier to academic achievement and job opportunities.
We want to mention another study, but we will discuss the racial biases in the United States of America schools this time.
A survey published in the Journal of Public Administration Research and Theory reported that black students have 54% reduced chances of gifted educational programs.
From the times of Martin Luther King to the recent tragic incident of George Floyd, racism never left us.
To avoid systemic racism, structural change is essential in schools and colleges. Social media played a significant role in giving momentum to issues like systemic racism and academic places. Despite their location, educational institutes should teach and promote equality from mentor to mentee levels.
But how do schools and colleges accomplish and promote an environment free of racism?
Read along because the following section contains effective strategies to empower BIPOC students and ensure a successful educational system.
Strategies for Success in Education and Beyond
A classroom is a magical place where minds are trained and taught. Beyond good and evil, no place can teach kids better about racial and economic equities than classrooms. It starts with teachers and then parents to rear the innocent brains of children, teaching them respect for all human beings.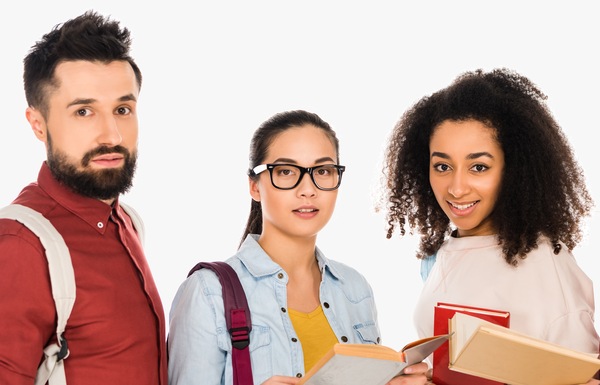 Here are the details on how educational institutes can empower students of color to achieve their full potential.
Understand Their Background
Students come from diverse cultural backgrounds in a school, college, or university. Cultural competence is what makes life difficult for students of color. Another thing that we all must know is that racism does not remain inside the classroom doors but outside, too.
Institutes must recognize that racism challenges the lives of BIPOC students to a degree that they start feeling unsafe in their surroundings.
Understanding the background of BIPOC students is necessary to build a positive community. Educational institutes can help BIPOC overcome challenges and barriers. For that, one-on-one sessions in the classroom should be made in which all black or white students share about their lives, culture, perspectives, challenges, and likes and dislikes. An effective way to kill the ruthless approach of racism is to discuss it. And that is the only way to celebrate diversity.
Cultivate Personalized Environment
Every person is born unique, and we should bear this in mind. Educational institutes must follow a policy of socioemotional support to value each of their students regardless of their color and race. And for that, creating a safe, personalized environment is the key.
Professors, teachers, and trainers should be taught with open communication strategies to establish trust with their students and give them personalized advice and learning counseling.
We know that educators have their hands full with so many tasks. But a little attention to someone or someone's problem could save many worse things from happening.
Encourage Networks & Connections
Networking and socialization can offer so much to BIPOC students. Educational institutes can set up networking campaigns where students of all colors, races, and religions connect to promote social cohesion with people with the same interests and goals. Teachers can introduce their BIPOC students to their professional network, allowing them to explore career development and employment opportunities.
Promote Mentorship
Mentorship builds the foundation of trust and empathy. A mentor is a light who guides students through the dark and makes them better people. Schools, colleges, and universities should encourage BIPOC students' mentorship so that no barrier is left in developing an anti-racist society. When young students see people of color as mentors, they start respecting them.
Open Career Opportunities
An effective strategy to empower BIPOC students is opening career opportunities for them. Appoint them as professors and counselors at your schools and colleges and see significant differences in the overall environment of your institute. Equality should be served everywhere, and equal job opportunities for the BIPOC community open the door to a future where racism no longer exists.
Ending Notes
People have debated and fought for the rights of people of color for years. It is a matter that needs immediate attention, even in modern times. Educational institutes must strategize effective plans to overcome the nuisance of racism from its roots.
We have mentioned some effective methods to empower BIPOC students that every educational institute should follow and implement to improve the world for people of all colors.
Author Bio:Hadiya has expert-level knowledge about cyber security solutions as she has been writing online safety guides for more than 5 years. Her goal is to educate her readers about online safety in the best and the easiest way possible. Follow Hadiya on LinkedIn