The Parent's Guide To Navigating Twitch.TV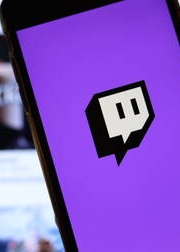 Twitch has gained popularity over the years as a place where everyone can entertain and express themselves through live content and interact with others who share the same interests. With the continued popularity of the streaming platform, the risks for its younger users also run high.
Even with Twitch's tireless efforts to filter inappropriate content, it is nearly impossible to monitor all live streams. Much less monitor every interaction between users, both public and private.
In this guide, we'll look at how Twitch works, the possible risks one might encounter while on Twitch, and whether it's safe to entrust your teens with staying on this social streaming platform.
What is Twitch?
Twitch TV started as a social network for gamers where users could stream content and discuss their favorite games. Here, those on the site can stream gameplay, and others can watch and interact with them live through chat.
Today, it has grown from a game streaming platform to a place for people interested in music, esports, arts and crafts, food, and In Real Life (IRL) content.
There are two ways a user can participate in Twitch – as a streamer or as a viewer. Twitch Creators, also called Streamers, are the ones who do a variety of activities in front of the camera, like playing games, cooking, hosting a talk show, or creating artwork.
Those on the other side of the livestream who choose to watch and interact instead are called the Viewers.
How does Twitch work?
The highlight of Twitch is the streaming feature, where creators share gameplay and other activities live while making commentary. Their followers interact with them in real-time through chat.
Viewers can show their support to streamers by:
Subscribing to their channel
Making donations
Sending them cheers (can be purchased with Bits, the in-house currency of Twitch)
All of these require real money.
The minimum age requirement to create an account on Twitch is 13, but parental guidance is highly encouraged for users between 13 and 18 years old.
Some kids will be adamant and won't listen to their parents regarding being supervised, saying that they're already "already grown up" or "old enough" to watch Twitch alone. If this happens, stay strong and stand your ground.
Is Twitch TV safe?
Here are the potential dangers of using Twitch that you should watch out for:
Scammers
Several Twitch users and fellow streamers have reported scammers claiming to be suffering from personal problems or helping a charity.
Unfortunately, many users fall for this, and some scammers have gotten away with it, especially from their younger fans.
Online predators
Anyone on Twitch can freely send direct messages or whisper to fellow users, including online predators looking to fish out sensitive information or ask kids to do something inappropriate.
Adult content
Because of the challenge of monitoring every livestream happening on Twitch, your kid may likely encounter a stream with themes of harassment, bullying, hate speech, and other displays of inappropriate behavior online.
Violence in games played by streamers.
Some of the games streamers play may contain violence or heavy themes. Since censorship is nearly impossible in a livestream, streamers can't do much to prevent their younger audience from seeing these violent scenarios.
Accidental spending
There have been cases of accidental spending on Twitch by younger users, where they have spent thousands of dollars on their parents' accounts to donate or subscribe to a streamer.
Link scams
Some users may send links to fellow users that are actually phishing websites where they steal sensitive info such as personal details and credit card numbers.
How to make Twitch TV a safe digital space for your child
The Amazon-owned platform is enforcing age restrictions for new users and is constantly updating its policies to keep it safe for users of all ages.
On the other hand, here's what you can do to keep Twitch a safe space of entertainment for your kids:
1. Co-watching
Twitch's guideline mentions that users under 18 must have a parent or a guardian supervising them while using the streaming platform. Parents can thus monitor what their children watch and what content they're exposed to.
2. Turn on chat filters.
When on a live stream, scroll down to the bottom of the chat box, click Settings (the gear icon next to the Chat button), and toggle the Enable filtering in chat option. You can also select the specific filters you want to block on chat.
3. Block private messages (or Whispers)
Go to Settings, then Security and Privacy, and select block whispers from strangers.
Anyone who is not a friend or follower, a moderator from a channel they follow, or a Twitch partner or staff will not be able to message your child.
4. Implement Parental Controls
As of writing, there are no specific parental controls for streaming on Twitch.  However, you can use third-party software as a band-aid solution to help you set screen time for your children, filter messages, and monitor their online activities.
If your teen plans to stream on Twitch, you can edit the Moderation settings on the Creator Dashboard.
5. Tell Twitch "you're not interested" in mature content
If you encounter a stream on your child's Twitch feed with mature or questionable content, select the three vertical dots on the upper right side of the video. Then, choose I am not interested in this recommendation.
6. Restrict access to your bank account
As mentioned before, accidental spending happens. You never know when your teen might get carried away with donating or subscribing without knowing they're charging it to your account.
7. Have an open discussion about the risks of being online and watching livestreams
Tell them not to share personal information with strangers, even with online friends. And if they feel like they're encountering something suspicious or inappropriate, assure them they can come to you for help.
Is Twitch Safe?
Twitch is safe to use as long as your child exercises caution and is extra mindful of their online behavior. Continuous monitoring of their activities, messages, and the content they consume on Twitch is imperative to ensure their safety.
On the other hand, Twitch is determined to implement its Community Guidelines and rules. If a user violates these rules and guidelines, Twitch will impose a temporary or permanent ban, depending on their offense. The platform is also updating its policies from time to time to protect its users from malicious behaviors and activities.