8 Amazing Skill Development Apps for Kids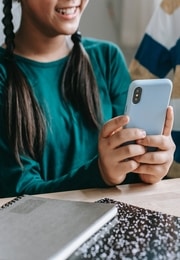 In a world dominated by smartphones and tablets, kids don't have to rely on conventional classroom learning solely. Although cellphones are mostly considered distracting for young minds, they can prove immensely useful if used for the right reasons. Today, kids can learn different skills through websites and mobile apps.
There are excellent online resources that directly assist students in learning the key concepts of mathematics, science, physics and chemistry.
Apps on the other hand, tend to engage kids in acquiring productive skills like design.  While most of these applications are free to download, some entail payment on a monthly or yearly basis.
Here is a glimpse through the prominent features of the top 7 skill development apps for kids:
1.     Lumosity
Lumosity is one of the most popular brain training apps aimed at developed concentration abilities, problem-solving skills, and improving memory retention. The app includes a series of games and challenges that tests the user in his/her knowledge of mathematics, language, speed, logical thinking, and other cognitive capacities. It is designed for 13-year-olds and above. Lumosity can be downloaded for free, yet it also has a premium version with a monthly subscription of $11.99. The user can utilize a personalized training program with detailed insights and improvement tips in the premium version.
2.     SketchAR
SketchAR is meant to build creativity and artistic acumen in youngsters. The app uses augmented reality and artificial intelligence for drawing, editing, and gaming. With SketchAR, users can learn to draw cartoons, graffiti, anime, and many other exciting designs. It can be utilized by people of all ages and all levels of expertise. SketchAR also provides courses for drawing lessons to beginners as well as professionals. The software comes in free as well as premium version. Its premium content can be accessed at $9.99/month.
3.     Epic!
Epic! is the best-known reading app for 12-year-olds and below. In the US, over 90% of elementary schools use Epic for inculcating reading and learning skills in children. The app has more than 40,000 eBooks and audiobooks of various genres. It is available in several languages and allows for both online and offline reading. The books are classified by age, types, and interests. The user can also track his/her reading progress and get personalized book recommendations in the app. While the basic version of Epic! is free, the unlimited version can be availed at $9.99/month.
4.     Prodigy
Prodigy is a free gaming app devised to instill mathematical skills and logical reasoning abilities in kids aged 5-14. There are 1400 types of skills available in the app. In Prodigy, every user gets to solve a unique set of puzzles and challenges. Its interactive mathematical games involve questions that aid in the skill development of the kids. The app presents games in order of levels and keeps the players motivated through rewards and opportunities to compete with fellow players. Prodigy is used by millions of students across the world.
5.     Duolingo
As the name suggests, Duolingo is a language learning app and extends a chance to familiarize kids with a wide variety of languages. It is a free app targeted to hone the language skills of 13-year-olds and above. The app provides lessons on more than 30 languages, including English, Spanish, Chinese, etc. Kids can grasp any of these languages through simple practice exercises and fun games. Further, it lets you track progress and is made for both beginner and advanced learners. Duolingo is available in a free version as well as a premium version of $6.99/month.
6.     SoloLearn
One of the most desired apps of recent times, SoloLearn is a free coding app created for kids aged 13 and above. It has thousands of topics related to programming and coding concepts, along with activities for practice. With SoloLearn, kids can learn over 10 coding languages, including C++, Python, Java, etc. The app is utilized by millions for learning to code and staying abreast of the field's latest trends. Apart from the free version, SoloLearn also has a pro model costing $6.99/month.
7.     Flow Free
Flow Free is a free puzzle gaming app that can be used by anyone aged 5 and above. The app has more than 2000 sets of brain training puzzles. There are hundreds of levels to cross and a variety of tasks to check your mental abilities. All the games and puzzles in Flow Free are created with an aim to boost the mental strength and agility of the learners.
The above-listed apps are available on both Android and iOS. The advancements in technology have paved the way for new ways of learning and skill development. However, it is also upon the parents and teachers to guide their kids in the right direction. Most modern software applications come with an adult monitoring mode that lets the parents keep track of their kids' progress. Accordingly, the guardians can productively direct the development of kids with the help of the latest technology apps.
8. Solitaired
Try out dozens of popular card games such as Solitaire, Spades, Hearts, Freecell, and several others at Solitaired. The app features each unique game in a variety of difficulty levels, allowing players to continuously improve and develop better strategy and critical thinking. Variations like Freecell aim to bring a faster gaming experience, as all cards are dealt facing up. While this sounds easier in theory, players must form a strategy beforehand. Every game on Solitaired comes with a detailed rulebook, making it ideal for players of all skill levels.
Author Bio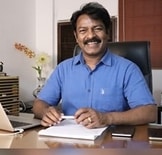 K C Raj is a career counselor and recruiter with many years of experience. Interested in topics like human development, education, immigration, inequality, and many other international issues.
KCR Consultants | LinkedIn.
K C Raj is a socialist in thinking, and believes in "One Nation, One World" theory.