How to Learn a New Language Faster with Rocket Languages | Online Courses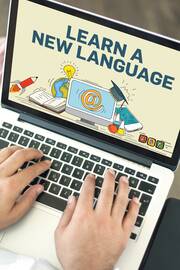 Who in the world is learning new languages? How many different languages are there that you can learn faster with the right online course? Safe Search Kids has partnered with Rocket Languages to help you learn a second language more easily.  Most of the world knows one or more languages.  Learn how everyone can learn more quickly when you know your learning style.
We are all wired differently.  Online courses that offer a way to learn according to the what works best for you can help you speak the new language of your choice more efficiently.  It's all explained in this infographic below. If you already know the language you want to learn, begin today for FREE!
Select the Language You Want to Learn
Spanish | Portuguese | Korean | Japanese | Italian | German
French | Russian | Hindi | Chinese | Arabic | Learn Sign Language
Non-English speakers, learn English | Empieces a hablar inglés ahora.
Are you a self learner?  Schools, colleges and universities offer a wealth of knowledge through traditional education.  Yet, there is so much we each can do on our own to expand our minds and experiences.  Learning a new language is an incredible way to achieve both of these things.
Today you can test out the best thing in online language learning.  Try the courses out ABSOLUTELY FREE. You pay nothing and you won't have to enter your credit card info.  Simply enter your name and email address to receive a trial version of the course. This trial is a small of the types of lessons Rocket Languages offers.

Search for a New Language to Learn