Here's What You Can Do to Help Your Child Plan for a Career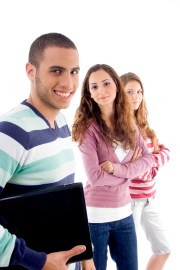 You're now at a different stage of parenthood. Gone are the days of your baby wanting to be a superhero when they grow up. Now, they're about to enter the world of adults. So the most you can do is help them plan their career. While having a career provides your kid with direction and purpose, it gives you a sense of relief, joy, and a bunch of other emotions in the mix.
Nonetheless, there's no such thing as the perfect career option. As a parent, you're their guidance and main support system. Still, you can't make this life-changing decision for them. The best and only way to help your child is to open their eyes to the possible results of making reckless decisions.
Why help your child with career planning?
Career planning is one of the most deciding moments of your child's life. With so many career paths to choose from, it can be stressful to pick the right one.
About 30% of first-time college students change majors at least once within three years of their initial enrollment. This can prolong their graduation or, worse, not graduate at all. So, it's vital to ask them about their career choices every now and then.
Your child is already facing never-ending questions as to what they want to pursue. Some kids may already know what they want. Others make up answers because they're unsure what to do. Get them to talk to you about jobs they see themselves in and assist them with realizing their strengths and weaknesses. Doing so can give them a sense of direction and certainty.
6 Ways to help your child plan for a career
Some parents have high expectations for their kids, while others put their career frustrations on their children. However, this constant pressure can take a toll on their mental health, affecting their career development. So here are six ways to help your child plan for a career:
Let them experience internships or volunteer work
Both volunteer programs and on-the-job training are helpful ways for your child to decide on a career path. Not only will this real-world experience assist them with job offers, but it'll also aid in building their grit and character.
Ask your child what avenues of life experience they want to explore that can benefit their careers down the road. Then, try to match their skill and passions to programs they want to go through.
Talk about their goals and aspirations
Discussing future plans can be a tricky topic for young adults. Even if they're aware of their uniqueness, they may not have a deep knowledge of their interests. But having a deep conversation about their dreams can boost their confidence and strengthen your relationship.
Have them sit down and allow your child to pour their heart out to you. Better yet, let them ramble. Then see the light in their eyes when they start talking about their career goals.
Once you know what your kid's dreams are, try aligning them with the type of career they can pursue to achieve them.
Have patience and be encouraging
The most important thing you can do during this transition phase in your child's life is to have patience and offer encouragement. You're their source of motivation so remind them about the future benefits of their hard work. Let them understand that the journey of doing the work they love is a long process of self-discovery and career exploration.
Your child may change degrees as they experience new fields and meet new people. So inspire them to keep learning to grow into the person they want to be.
Conduct career research together
Researching career options and degrees together is an excellent way to explore your child's choices. If they took the initiative to do this by themselves already, you could help them narrow down their selections.
Another way to help your kid plan their career is to explain your and your spouse's occupation. But keep it simple. Focus on how your knowledge and transferable skills relate to your job. Then, if possible, bring them to work with you. The earlier your kid sees the exciting things about the working environment, the easier it is for them to decide on a career path.
Help them realize their abilities
Every child has their own unique capabilities that help them stand out from others. These knacks can be anything from technology, science, and art. So as parents, your role is to help them realize their core skills.
You may either visit your children's school career counselor or take online aptitude tests. This exercise aims to identify their strengths, weaknesses, and hidden talents. However, these are only quizzes, and their scores don't dictate what they'll become in the future.
Attend career fairs
Because of the internet, students don't see any advantages in joining college career fairs. While searching online for job opportunities can be productive, it doesn't offer the same value as attending career events.
Some of its benefits may include:
Networking
Access to free seminars
Getting their resumes reviewed
Learning about opportunities in their field of interest.
You can always conduct a quick Google search for career fairs near your location or talk to the school's job placement center.
Common challenges in career planning with your child and how to overcome them
The whole career planning process can pose a challenge to the child's ability to decide on a college degree or the university they'll attend. In this profound moment of your child's life, they may be going through insecurities that you may not know. So understanding what they're going through is vital to make them feel reassured.
Lack of guidance
Every student needs someone to guide them in choosing the right path. But not all of them can get the proper counseling and career guidance they need to get ahead in life. Without it, they may feel discouraged to make a career plan.
Parents have a significant influence on their kids' career development. While some try to shield their children from making mistakes, it doesn't allow them to learn from them.
Encourage them to have a mature and sensible mindset to make informed decisions independently. Remind them that failure is a friend and a mentor that can guide them to success.
Copycat decisions
Since many children don't have career guidance, it's common for them to make irrational decisions. In the process, they may take a degree simply because their peers are pursuing it. Others, however, copy their parent's career choices as they see their success.
To help your child make their own decisions, build their self-confidence. Make them feel certain that this new chapter of their lives will bring about new relationships and can strengthen connections with their old friends.
Understand that your child is their own person who is capable of making important decisions. So try to resist the urge to tell them to pick a particular direction just because you prefer it.
Financial constraints
Financial limitations are the most common challenge families face when planning their children's careers. Since the average tuition cost increased in the 2022-2023 academic year, not everyone can afford to attend college.
Fortunately, there's hope. Here are the following options your child can apply for if you have financial constraints:
College scholarships
Apply for student aid
Apply for private loans
Find an affordable school
Let your kids understand your economic standing, but you can alleviate the tension by offering some support. For example, you may buy their books, let them live with you until they graduate, or help them build a college fund. These are the reasons why early career planning is essential to help your child attain their dream job.
You can bring your child's dream within arm's reach
Career planning is not so your children can have money to pay the bills; it is to give them a sense of fulfillment. So perhaps the best assistance you can offer your child is preparing for it.