Android Parental Control App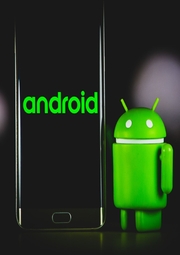 Did you know that Android smartphones are considered to be far less secure than iPhones?  There are obvious reasons this is true but you may be surprised to hear that these very reasons also make it the safest phone for your child.  Let's explore what's behind what appears to be a major contradiction.
Android users make up 71.52% of all smart phone users, compared with 27.83% iPhone users*.  It's often been said that hackers focus on Android phones because of the sheer number of them.  While this is one motivation, the main reason that Android lacks security against hackers is how they are made.
Quite simply, the operating system of Android is open source. Androids have few restrictions when software programs and apps are being created for them.  This open source platform means that when parental control apps are developed for Android, there is more freedom for apps to allow parents to fully control and monitor a child's phone.
iPhones are closed source, and therefore, they have built in security features that make them more safe against malware and virus.  The downside is that parental control apps made for iPhone mean less monitoring features for parents.

The good news for Android users is that the power to fully limit what websites kids visit will also keep them off and website that infect mobile phones and tablet.
Safe Search Kids as partnered Parentaler for those seeking Android parental controls. Download Here
If your child has an iPhone, it is still important to install a parental control app on your iPhone. Every parent should do their best to make it as safe as possible when it comes to filtering the internet, blocking apps and keeping an eye on what your child is up to online.
Android Parental Controls
Bottom line, Android gives parents more monitoring control of their child's phone.  This offers parents more options to monitor and restrict usage.  Let's explore Android parental controls for your family.  The first step is to find an app that works for the type of device you want to filter and monitor.  Does the software or app have a version for Android only or for other platforms as well?
Let's say your has a Windows PC, a Mac Laptop and both Android and Apple (iOS) smartphones.  It makes sense to choose a parental control platform that allows you to set up controls for all devices that you can manage from one account.  Therefore, you need to read the fine print of any parental control sales page.  Ensure there are downloads for all devices in each of the app stores on your devices.
Let's talk about the amazing features of the FamiGuard parental control for Android.
Ability to Monitor Many Apps
FamiGuard parental control app allows monitoring of numerous social media apps and activities remotely without letting them know. You can check what the kids are viewing, chatting with, posting, and sharing with others.
The apps that you can monitor through our parental control app are Snapchat, Facebook, Facebook Lite, Messenger, Messenger Lite, Instagram, WhatsApp, WhatsApp Business, Viber, Telegram, Wechat, LINE, LINE Lite, QQ, Kik Messenger, Tinder, etc
So, it'll be really a handy app, right? But most other available apps in the market don't allow monitoring such a variety of apps as FamiGuard.
Tracking the Target Device Location
One of the must-have features that every parent wants to get from the parental control app is tracking their kids' current location, right? Don't worry, our developed FamiGuard children monitoring app comes with that.
It has built-in advanced Wi-Fi and GPS position tracking technology that will provide the real-time location of your children using the device. You can also set a geo-fence in the app that will give you an alert when the target gets in or out of the selected zone.
Parents love the geo-fence feature especially when they are concerned about toddlers or special needs children's movement.
The app allows doing the following task:
Track GPS location
Wi-Fi location tracking
View location history
Set up geo-fence
Access Phone File
FamiGuard app permits to access contacts, call logs, messages, web browsers, and other apps. So, getting the authority, you can view your children's online actions at any time. You can also record any operation of the target device and save them for future use.
Protect Privacy and Data
Don't be worried about data protection and personal safety. The app will encrypt your data and won't sell your information to any third party. It's also a bug-free app and 100% safe so you can use it without any worries.
Syncs Real-Time Data
The app syncs real-time data no matter whether you're using a cellular network or Wi-Fi. And these data will be automatically synced instantly. It will be really helpful to know what your kids are doing and what they are contracting with.
Control Target Phones Remotely
Not only does viewing the activity of the target device, but this also permits you to fully control the target phones. The remote-control feature is a smart way to monitor the activity secretly in incognito mode.
So, you can record real-time phone calls on both sides, take photos, or capture screen photos secretly.
Invisible Tracking
The app will work in the background of the target device. Thus whether you're tracking it or not, kids can't understand it. In that way, you'll get the actual browsing history or call history easily.
Compatible with Most Phones
Don't be worried about the compatibility of the app with your smartphone. It is compatible with the available phones in the market such as Google, Samsung, LG, Huawei, OnePlus, Xiaomi, and more. It's actually matched with any phone having android updates 4.0 to 13.
Reasonable Price
FamiGuard promises to offer the best features for monitoring children's activity on phones. But it keeps the price affordable so everyone can afford it. The app costs only $0.27 per day, that's quite low compared to the competitor's apps. So, order the product soon to control kids' smartphone activity for safe childhood.
Supports Multiple Languages
The android parental control app has great demand nowadays throughout the world. Considering this, the app is designed to support multiple languages including English. So apart from English-speaking people, other people in the world can also use it, if they don't know English well.
Latest Updates
It's always recommended to use the updated version of any app. FamiGuard releases updates to improve user experience.
When the app developer releases any new version of the product, you will be notified. Just click on update to install the latest version of the app. You don't pay extra for the newest version.
Reliable Customer Support
Customer support is always an important consideration, especially for after-sales service. Our customer support team is available 24/7. And, whatever support like installation, renewing the package, changing any option, and so on you need, you'll get from us.
Quick Set up and User-Friendly Interface
There is no ambiguity in the setup of the app. It needs only 3 steps to install the app on the target android phone. The interface is user-friendly and lets you start operating the app within 5 minutes.
The installation steps are-
Sign Up: In this step, sign up with a valid email address. To create your account, select the Try Now to customize settings that suit your family.
Install App on the Target Device: Follow the app developer's guidelines to set up the app on the target devices.
Start Monitoring: Now, you can begin filtering the internet, monitoring apps, and keeping your children's phone activities on track.

Download Android Parental Monitoring
Summary
So, considering all the features it's clear to you that FamiGuard is a handy android parental control app to monitor children's devices. By doing this, you can protect your children from online predators, cyber-bullying, and unsafe websites.
Besides monitoring kids' online activity, you can also track their locations easily using this app. And it's also possible to use the app to track elderly people or special needs children.