Terms of Service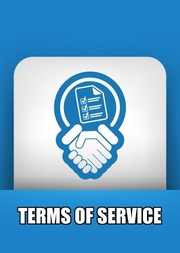 This website provides Google SafeSearch results free of charge to any user from any location with internet access. All search results are delivered from Google's main search engine domain at google.com with safe search automatically activated within the approved policies of the Google Custom Search Engine Program.
Safe Search Kids is not directly endorsed by Google, nor is it directly affiliated with or acknowledged by Google. The tools used on this website has been created and implemented by a Google Custom Search account in partnership with Safe Search Kids.   For our privacy policy and how we use cookies click here.
Search results are provided by the default search results as determined by Google SafeSearch filtering. Within the guidelines of Google Custom Search, additional urls (full websites including sub domains, or individual pages therein) have been removed as we deem them inappropriate for our users.
We welcome suggestions from our users in order to add to the filtering effectiveness of Safe Search Kids. All requests submitted through our contact page by users for removal of additional urls (websites, whether in whole or in part) from our search results are reviewed by us within 48 hours. Implementation of these removal requests, or the decision to not comply with these suggested exclusions, are subject to our discretion as to whether the information on said urls (websites or pages therein) are indeeded inappropriate for our users. Safe Search Kids makes every effort to reply to individuals who contact us with suggestions on our search results.
Copyright Notice Regarding Our Content

You may view, download and print pages from our website for your own personal use, subject to the following restrictions. You may not republish material from this website in whole or in part online. (This will result in duplicate content and hurts our website listing in Google search results. As stated previously, links to the content on our website is permissible). You may not reproduce, duplicate, copy or otherwise exploit material on our website for commercial purposes.
Printing content from our website for personal use or for educational purposes, such as in a classroom, is permitted as long as credit is given to Safe Search Kids with full stated url www.SafeSearchKids.com.
All articles on Safe Search Kids are protected by Copyshield to ensure that all content uploaded by us is 100% original and not copied or paraphrased from other articles.  We also use Copyshield to monitor when our written content may have been stolen or paraphrased, which is to say that an article of ours was re-written without the writer conducting their own personal research from a variety of sources to produce an original work.
A detailed exploration regarding the legalities of our copyright notice can be found at the bottom of this page.
Terms of Service
Use of Images
The use of images directly from our website is prohibited as we have paid royalty fees for these images. Re-use of our images on your website would require third party websites to also pay the same fee for each image used. However, the use of our logos to link to us from your resources pages is allowed.
Kids Image Logo | Name Logo | Square Logo | Kids Square Logo
Feature images on our website are provided by depositphotos.
Articles
Articles on this site may include embedded content (e.g. videos, images, articles, etc.). Embedded content from other websites behaves in the exact same way as if the visitor has visited the other website.  These websites may collect data about you, use cookies, embed additional third-party tracking, and monitor your interaction with that embedded content.
These websites may collect data about you, use cookies, embed additional third-party tracking, and monitor your interaction with that embedded content, including tracking your interaction with the embedded content if you have an account and are logged in to that website.
Linking Policy
Linking to Safe Search Kids from another website is allowed and encouraged so long as the graphic/image or linking text used properly conveys the theme and purpose of our child friendly free search service. This includes schools who may place a link on any of their pages for students to use at will.   Links to a specific article on our website should properly match the content of the article, whether it be a generic title such as Safe Search Kids or specific text related to the topic of one of our articles or one of our search tools.
Framing of this website within another website is not allowed: Framing is when our website and search results appear within the frame on a different website domain. Links to this website should be placed on websites in one of two ways.
Links can open in the same browser window (where users can click the 'back' button to return to your website)
Links to our website can be set to open in a new window without closing our existing website content.
Links to this website may be directed to any page the user sees fit. Multiple users are allowed to access this website simultaneously and may be directed from any other website to browse articles or search from any search bar on the top or bottom of any page.
Legal Disclaimer
This website contains general information about online safety for kids and information related to internet safety and security in general. It may also contain articles that provide valuable information to kids, parents and teachers.  The articles on this website are not advice and should not be treated as such. Safe Search Kids makes no guarantee of the authenticity of expertise of third party websites that are referenced in relation to individual articles on this site. This website is meant to be used as a resource in conjunction with other research conducted by each individual on the topics contained within our article pages. Visit our home page for our latest posts.  To learn about our article categories or to search articles click here.
Links to Other Websites
Safe Search Kids contain link to third-party web sites or services that are not owned or controlled byour company.  e have no control over, and assumes no responsibility for, the content, privacy policies, or practices of any third party web sites or services. You further acknowledge and agree we shall not be responsible or liable, directly or indirectly, for any damage or loss caused or alleged to be caused by or in connection with the use of or reliance on any such content, goods or services available on or through any such web sites or services.
We strongly advise You to read the terms and conditions and privacy policies of any third-party web sites or services that You visit.
Protections: CCPA, CCPA, CalOPPA | GDRP
If you are browsing our website from the European Union or California in the United States, you will benefit from any mandatory provisions of the law of the country or state in which you are resident in.
GDPR refers to EU General Data Protection Regulation.
CCPA refers to the California Consumer Privacy Act (the "CCPA") as amended by the California Privacy Rights Act of 2020 (the "CPRA").
CalOPPA is the "Do Not Track" policy as required by California Online Privacy Protection Act.
Protection for Children is how we protect the privacy of children under the age of 13 by not collecting their personal data.  We also abide by the California Privacy Rights for Minor Users under the age 18.
See how children and adults alike are protected by the above regulations in our Privacy Policy.
Intellectual Property Infringement
We respect the intellectual property rights of others. It is our policy to respond to any claim that content posted on our website infringes a copyright or other intellectual property infringement of any person.
If you are a copyright owner, or authorized on behalf of one, and you believe that the copyrighted work has been copied in a way that constitutes copyright infringement that is taking place through our website, you must submit your notice in writing via our contact form and include in Your notice a detailed description of the alleged infringement.
You may be held accountable for damages (including costs and attorneys' fees) for misrepresenting that any content is infringing your copyright.
DMCA Notice and DMCA Procedure for Copyright Infringement Claims
You may submit a notification pursuant to the Digital Millennium Copyright Act (DMCA) by providing our Copyright Agent with the following information in writing (see 17 U.S.C 512(c)(3) for further detail).  Initial contact with us can be simple note via our contact page, at which point we will respond to you via our company email for further correspondence.
An electronic or physical signature of the person authorized to act on behalf of the owner of the copyright's interest.
A description of the copyrighted work that You claim has been infringed, including the URL (i.e., web page address) of the location where the copyrighted work exists or a copy of the copyrighted work.
Identification of the URL or other specific location on the Service where the material that You claim is infringing is located.
Your address, telephone number, and email address.
A statement by You that You have a good faith belief that the disputed use is not authorized by the copyright owner, its agent, or the law.
A statement by You, made under penalty of perjury, that the above information in Your notice is accurate and that You are the copyright owner or authorized to act on the copyright owner's behalf.
Upon receipt of a notification, we will take whatever action, in its sole discretion, it deems appropriate, including removal of the challenged content from the Service.
Learn about Intellectual Property, Patents, and Trademarks

Contact Us
If you have any questions about these Terms of Service, you can contact us at https://www.safesearchkids.com/contact/