Safe Online Game Search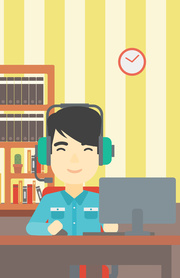 When it comes to online safety for the wellbeing of kids, online games may contain potential hazards related to content.  It's the same thing internet security.  Online games can often be a mixed bag of decent games, games with malware or viruses.  Fortunately, we have a search tool for that.
Welcome to Safe Game Search for online games.  It's like our search tools above that safely search Google, images, wiki for kids, and videos, except that the search tool to find safe games is below.
Bookmark this page to Search for Games Safely
enhanced by Google
Safety and Security Risks of Online Games
Besides the economical benefits of readily accessible free internet games that entertain kids and teens with various interests, playing online games include both technological and personal risks. Before we highlight some of the important dangers, let's list what types of games there are and how they are different from each other.
Types of Online Games
Free online games hosted on various websites:   These are the games that our safe game search filtering tool screens to ensure you won't to exposed to various online risks.
Online Games through social gaming networks:  These are accessed through an internet browser after logging into a gamer server through a website platform, also known as a social gaming network.
Games played strictly on a gaming console:   These may be games that can be played offline after being downloaded from a safe gaming console host.  However, most often, kids play these same games while connecting to other gaming consoles and social gaming networks designed for those with consoles.
The games that pose the greatest risks within the games themselves are the free online games that anyone can find to play on a website or by downloading an app on their phone.

With social media networks, gamer servers and gaming consoles, game content is controlled by legitimate creators.  However, the risks associated with these games exist because the gamer is connecting with others, both friends and strangers.  Some of these strangers are there to exploit children. Others for malicious reasons, such as spreading bad software.
1. Technological Risks
Playing games online has some threats to your computer or device, such as;
Malware and virus attacks
Risks of gamer servers
Identity theft
1.1 Malware and Virus Attacks
Viruses may attack devices when you play games on the internet. Cybercriminals send malware attachments by email or direct messages after making connections with those they are playing with online.  If you click on these, hidden malicious programs might be installed and harm your device.
Once your computer is infected, you can unknowingly spread it to others for the benefit of those seeking to exploit personal information.
1.2 Risks of Infected Gamer Servers
While gamer servers are controlled by computers whose sole purpose is to provide games to users, these servers may be compromised by harmful software.  If you managed to prevent your computer from getting infected by malware or a virus, you may become a victim simply by using a gamer server.
After getting access, cybercriminals send harmful programs like spyware or Trojan horses to gain access to all gamers' computers or devices. In that way, the whole server could get affected by harmful software.
1.3 Identity Theft
Online predators target internet gaming platforms to steal the personal information of gamers. They use malware programs or phishing attacks to access the information of the players.  Or, they may gain trust with another gamers by becoming their friend and manipulating information out of them.
Cybercriminals try to get access to the gamers' addresses, phone numbers, bank or credit card information, and other sensitive data. If cybercriminals find this type of personal information, they can steal your identity.
2. Personal Risks
It's true that multiplayer online games can develop communication skills for kids, but there are some risks too. Some of these social dangers of playing internet games are;
Addiction to games
Cyberbullying
Exposure to inappropriate content
2.1 Addiction To Games
Children may get addicted to online games if they play them for a longer time.  Free online games are accessible anywhere and on any device without cost.  This easy access could create a negative impact on their concentration to study and poor performance in school.
World Health Organization (WHO) classifies gaming addiction as a gaming disorder. Teens who play online games too much may experience sleeping disorders that will impact their health directly.
2.2 Cyberbullying
Online gaming can be a breeding platform for cyberbullying. As most social gaming networks allow chatting one player with others, criminals may misuse it as anonymity. Malicious users may send offensive texts and videos to the kids while they play games on the internet. This could result in depression, lessening self-esteem, and even suicide attempts for the children.
2.3 Inappropriate Content Exposure
Some online games don't have proper filtration for objectionable content. These may show gamers inappropriate content such as exposing nudity and sexual content, violence, etc. that could negatively impact children.
This is why we encourage you to use our free safe online game search tool.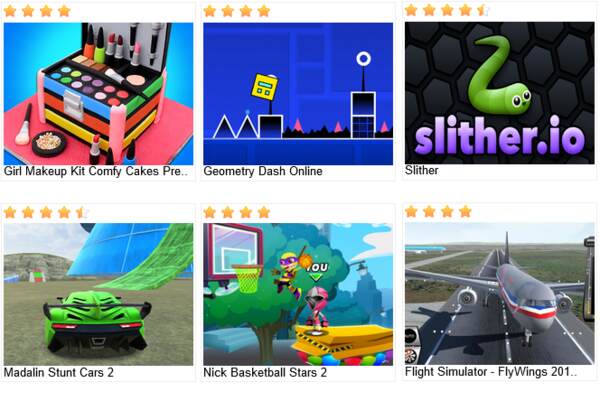 How to Protect Your Child from the Dangers of Online Gaming
After learning about the dangers of playing games online. It's time to talk about the ways to ensure the safety and security of online games for children.
i. Game Selection
First, get to know what games your kids are playing and how they are accessing them.  It's it free games on a web browser?  A gaming conole? Or a social gaming network?
Read reviews about the game.
See if there are parental controls for the game.
Be sure you download or play games from trustworthy game sites.
ii. Activate Security Settings
Before allowing kids to play game on the internet, be sure you activate all the following options if exists;
Set an age limit on the game who can chat or play games with your teen.
Use a strong password for online gaming accounts.
Hide personal information.
Use a VPN for extra security.
Be sure you installed the updated version of the game.
Use an antivirus or firewall for malware protection.
iii. Keep A Closer Eye On Kids Gaming
While children play games on the internet, monitoring their activity is important. If you see any suspicious things, say them to quit the game. If the game has parental control feature, activate it to monitor your kid's activity more closely.
iv. Educate Your Children
To make online gaming safer, it's also important to teach your child about the basics of cybersecurity. It includes several things-
If anyone sent offensive content, block the player instantly
Don't contact anonymous or unknown players
Never click any link sent by other players
Set a time limit and tell them to follow it
Safe Game Search

Online gaming is fun that helps kids to be creative and social. But it's important to consider the dangers associated with it. If you allow your teens to play internet games limit their time, monitor their activity, educate them on how to deal with hostile situations. Follow the safety and security tips of online games to ensure a secured online  life of your children.