What Makes a Math Lesson Culturally Responsive?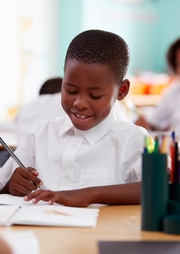 Math provides us with a vocabulary for solving math issues that are distinct from English. It may appear strange to some students who are not used to thinking in this manner because of its exact rules, order, and logic. Students may broaden their views, acquire strength, and improve problem-solving abilities by learning about the world through mathematics.
Teachers must ensure that they are not teaching their students the language of mathematics but rather showing them how it connects to other aspects of life in order to inspire them to approach mathematical problems with common sense.
A culturally responsive math lesson is one that is meant to be comprehensible by students from various backgrounds and cultural identities. As a result, the syllabus must be accepted by the vast majority of students. Through the use of numerous methods and adaptable teaching approaches, the teacher may ensure that the material delivered in a class is not only comprehensible to all students but also keeps their attention.
Making math culturally responsive starts in the classroom.
A culturally responsive mathematics classroom stresses the most effective approaches for middle school students to think about and solve mathematical tasks. Teachers educate their students about their own culture in order for the math to be culturally responsive. It's critical that they understand cultural differences and how to deal with them, as well as know how to make students who are different from them feel included.
Teachers are not required to be cultural experts. They merely need a basic grasp of each culture to make students feel at ease. With this practice, they help students learn how numbers, mathematics, geometry, and statistics are utilized in everyday interactions throughout many cultures and may even help them fix problems with their own families or friends.
Teachers incorporating culturally responsive teaching
Math is a universal language that is taught for a variety of goals, including assisting students in analyzing the world around them. When a teacher teaches mathematics in an abstract manner, it suffocates many of their students' learning styles, making it difficult for them to grasp the relative strengths of mathematics.
By analyzing cultures and reflecting on them, teachers may develop culturally responsive lessons and teach their students how to apply mathematics. This entails learning how mathematics is practiced in various communities and then asking other members of those communities for assistance.
Teachers can also use culturally responsive teaching to enhance instruction and develop more demanding mathematical problems for special-needs students by addressing their barriers and adjustments.
Making a culturally relevant math task, for example, can require combining personal experiences and observations with research. The area of statistics includes culturally relevant mathematics, such as the study of variance in terms of religious views, cultural variety, and linguistic variation. In addition, while planning mathematics exercises for students, a culturally responsive teacher will consider aspects such as age, gender, and race.
Connecting mathematical concepts to real-world scenarios.
Mathematics is a very effective instrument, being a socially constructed activity. It may be used to answer a wide range of problems, from simple multiplication and addition to complicated calculus. Math ties us to our history, teaches us about ourselves, and influences our daily decisions.
Mathematical practices, on the other hand, are difficult to transmit from one culture to another, especially if students find specific topics, like Algebra, intimidating to begin with. Making them understand the parallels and distinctions between mathematics and other cultural activities such as cooking, dressing up, or fellowship is one method for mathematics to become culturally responsive to them.
Unfortunately, some teachers may occasionally simply show students a PowerPoint and allow them to examine the figures on their own, but this is not culturally relevant education. They should provide students the opportunity to engage in more in-depth learning by asking them how mathematics applies to real-world circumstances, such as counting money or reading time. Students improve their mathematical knowledge by making real-world connections and interacting with other people of all ages.
Culturally relevant math tasks
Mathematics becomes culturally responsive when it includes culturally relevant tasks that allow students to learn from their family and friends. Students may develop their own unique perspective on the subject they are learning and how they should apply it in the classroom by studying from a cultural background.
From our cellphones and laptops to clocks, calendars, and calculators, mathematics is all around us. As a result, teachers must teach mathematics in the context of other disciplines so that students may better comprehend how the subject applies to their daily lives, and students must be able to see how mathematics affects their everyday lives.
According to Progidy Game, culturally relevant mathematics tasks may be incorporated into cultural festivals, and because various countries and cultures have fireworks festivals, you might teach how to calculate speed using fireworks in sample questions.
Introduce students to a diverse group of mathematicians
It is critical in today's environment for children to be exposed to a diverse group of mathematicians. If the instructor is matched with students based on their cultural backgrounds, and everyday learning experience can make mathematical lessons culturally responsive.
Students have diverse mathematical competencies and abilities depending on their cultural origins; thus, by putting this notion into reality, the teacher may introduce students from various cultural backgrounds to an advanced topic in mathematics. This method will benefit them in better comprehending the nature of mathematics and its applications in every day life, as well as fostering a more advanced mindset toward conceptualization and problem-solving skills.
In a multicultural society, it is essential to understand that everyone comes from various origins and has distinct life experiences. When constructing mathematics education for diverse student populations, such considerations must be taken into account.
Mathematics is a requirement for human survival. To study mathematics, one must first comprehend and appreciate the subject as a whole. People learn mathematics in a variety of ways, and these methods represent personal narratives of mathematical learning. The goal is to gain a better knowledge of how different people engage in the learning process and respond to other learning tasks.