How Teachers Can Use Their Allocated Budgets to Promote a Love for Reading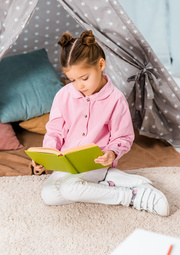 Reading is a fundamental skill that furthers academic achievement, personal growth, and development. Acting in the role of an educator, teachers should strive to nurture a passion for reading in their children, while working within the constraints of their budgets.
Here, we offer a variety of suggestions for how primary school teachers can help foster a lifetime of reading enjoyment, based on the experiences of the team at Madeleine Lindley Ltd, a reputable children's book supplier and established literary expert.
The Significance of Nurturing a Love for Reading
Research demonstrates that children who read for pleasure and develop strong reading skills are more likely to excel academically. Reading is a crucial component of numerous school subjects, not just English; for example, it has been shown to enhance conceptual understanding in mathematics.
Reading – and getting lost in a book – is invaluable for enhancing mental health in children. Engaging in reading activities stimulates their imagination, fostering creativity and problem-solving skills. Through literature, children can explore diverse perspectives and emotions, developing empathy and a better understanding of themselves and others. Reading also provides an escape from daily stressors, offering a peaceful and calming experience. As Anissa Trisdianty famously said: "Reading is dreaming with open eyes."
Reading assists in the development of vocabulary, grammar, and comprehension skills. Children who read daily are exposed to a wider array of vocabulary and sentence structures, which aids in the expansion of their language capabilities. This can also help them refine their writing skills as they become acquainted with diverse writing styles and techniques.
Beyond practical benefits, encouraging a love for reading in children can profoundly impact their emotional and social development. Reading can offer solace and enjoyment while helping children develop empathy and compassion for others. It can also serve as an excellent way for children to bond with their parents or caregivers through sharing stories and discussing characters and themes.
Reading can evolve into a lifelong passion, offering countless opportunities for learning and personal growth. Teachers can foster a lasting love for reading by encouraging children to start reading from a young age, and reading for pleasure.
Making the Most of Allocated Budgets: Opportunities for Teachers
Teachers with access to funds for classroom materials and activities can use their budgets to create diverse and engaging classroom libraries by fulfilling the criteria outlined below.
A Diverse Collection of Books
It is essential to purchase a variety of books catering to different interests, reading levels, and genres. Teachers should prioritise acquiring high-quality, engaging, and age-appropriate books that will captivate children's interest and motivate them to read. To create a well-rounded collection, consider incorporating graphic novels, nonfiction, and classic literature.
Representation and Inclusion
To encourage diversity and representation in the classroom, include books with an array of characters, cultures, and perspectives. By exposing children to diverse narratives and stories, they are more likely to identify with characters that mirror their own experiences and develop empathy for others. Make a conscious effort to select books featuring characters and voices from a variety of backgrounds and identities. You should also select books by authors from different backgrounds to encourage children to aspire to be great writers.
Create a Cosy and Inviting Reading Area
Despite the size constraints of many primary school classrooms, there is often an opportunity to make an inviting classroom book corner.
For the book corner to promote a love for reading, it needs to be well organised, age-appropriate, stocked with up-to-date authors and with nonfiction that isn't out of date. It is vital that the corner is easily accessible to everyone in the classroom and books for everyone's needs to instil a love of reading for pleasure. You should organise the corner into genres, authors, series, fiction and non-fiction separated, making it easy for children to make choices.
Encourage Reading for Pleasure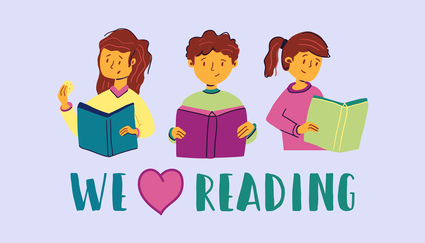 Reading does not have to be for academic purposes – you should encourage reading for pleasure and help foster a lifetime passion for reading.
No one has said it better than Daniel Pennac's 'The Rights of the Reader'.
Sparking excitement is key to cultivating a passion for reading. Hosting book fairs and inviting local bookshops, publishers or authors to participate is an effective way to generate enthusiasm for reading among children. Children can discover new books, engage with authors, and share their excitement for reading with their peers.
Invite authors, illustrators, and other literary professionals to visit the school and talk to the children giving them a unique insight into the world of literature. Children may be inspired to read more and even consider pursuing careers in the publishing world.
Provide Professional Development Opportunities for Teachers
Whenever possible, teachers should allocate funds for attending workshops or conferences that promote literacy and effective reading strategies. Professional development can help teachers stay up-to-date on best practices and cultivate a reading culture throughout the school.
Collaborate with Local Libraries and Book Sellers
Form partnerships with local libraries and children's book suppliers to access engaging resources and launch collaborative reading campaigns.
Involve Parents in Reading Initiatives
Encourage families to visit the local library and allow parents and children to choose books together from the school library or book corner. Story sacks are also a great way to encourage home-school links and encourage reading at home.
Evaluate and Adjust Reading Promotion Approaches
Regularly assess the effectiveness of your reading promotion strategies and make adjustments as needed.
Cultivating a love for reading is a crucial aspect of a teacher's role in shaping their childrens' futures. Teachers can nurture a lifelong passion for reading by strategically using allocated budgets to create engaging and diverse classroom libraries, organise events and activities, and collaborate with the local community.