Google for Kids
Safe Search Kids is a custom search engine enhanced by Google to allow everyone to search the internet more safely.  We use Google's SafeSearch features with additional filtering added to block potentially harmful material at home and in schools. This search filtering is available on computers, laptops, tablets and phones.
In addition to accessibility on any device, our internet filtering work on any browser and provide a way for parents at home and teachers in school to allow their kids to research the internet with safe boundaries.  No matter what browser you use, strict filtered results are always on.
Table of Contents
Safe Search Kids is not Google. We are not directly endorsed by them. Our affiliation with Google is strictly as a third party participating in their Custom Search Engine program.
The easy way to activate Google for kids with safe search is to bookmark this website for kids to use. Whether it's just for fun like Doodle for Google games or for some serious research, the internet is a wonderful place to explore and learn.
Google Kids at School
Any search engine has it's limitations, no matter how safe.  It filters what kids are searching but it doesn't limit access to the world wide web should a child choose to explore outside safe confines. Therefore, additional security and safety, read about parental control apps.
At school, our search engine allows entire classrooms to surf the web without changing any browser setting or installing any software.  Still, some schools will want to have total control over what students can access online.  For this reason we're excited to announce that parental controls are available for entire schools to block bad websites and restricting the use of apps.  Learn more!
Google for Education
Google has been committed to providing tools and resources to empower schools.  The suite of apps used by students and teachers, formally known as G-Suite, is now called Google Workspace for Education. Whether kids are learning in the classroom or online at home, Workspace connects everyone involved in the educational process no matter their location or one of multiple devices being used.  The goal is to empower students, teachers and administrators with better communication, improved interaction and a more engaging educational experience both in and out of the classroom.
Internet Safety to Help Protect Kids Online
Do not allow computers or laptops in the room of kids or teens. Computer should be in an open area of the home.
Do not allow computer use when supervising adults are not at home. Restrict the use of computers at night after supervising adults have gone to bed.
Restrict the use of smart phones and tablets to open areas of the home. If an agreement between the child and parent has been made about the use of these devices in their bedrooms, implement strict guidelines about keeping the door open and restrict use after parents have gone to bed.
Educate yourself on social media and the risks associated with it. This includes basic safety as well as teaching kids on how to handle peer pressure.
Keep the lines of communication open at all times to discuss the various aspects of internet safety and the use of Google for kids. Be open to learn and work together on agreed upon guidelines.
This site is to be used in conjunction with common sense supervision of kids. The younger the child, the more safe guards you will want to put in place to protect them against harmful material online. The older they get, the more responsibility you will entrust to them within reason.
Regardless of the age, parents and educators providing resources for safe search in schools agree there should always be some form of strict safe guards in place. Internet safety is also about building values for healthy life long behavior online within a secure learning environment.
Together, we can work towards a more safe and secure online environment for our kids using Google safe resources and common sense.

Safe Search for Fun and Learning
Life is better when you have odd friends. I discovered this when I introduced my friends Bobby and China. They're both interesting, fun and incredibly brilliant kids who do Google searches on absolutely everything. When they met, they pulled out their phones and began looking up ways to top each other.
"So your name is China," Bobby said with a snort. "That's a silly name."
With a haughty sniff, China tipped up her chin and said, "I'll have you know that according to the dictionary I use, china is a fine, elegant material used in the creation of beautiful artistic creations."
Bobby jumped around, wriggling from side to side. "Bob means to go up and down like this."
"And you called 'China' silly?" China crossed her arms. "I'll also have you know that China is a huge country with the most people in the world."
"Bobby is what British people call their police officers," Bobby responded. "That's pretty cool."
I was about to point out that a bob is also a hair style, but I didn't want to interrupt the fun as they continued their battle of information. China was busy searching Google again.
"Oh, yeah?" China countered. "The traditional British beverage is tea and what do you think your bobby would drink his tea from? A tea cup made out of china! And where do you think tea comes from? China."
"Not always," Bobby said. "What about tea from India? Or tea from Argentina? Kenya sells more tea than China."
"Kenya? Isn't he some sort of rapper?"
Bobby started laughing so hard, he snorted out of his nose, making China laugh even harder.
Yes, Bobby and China are very different kids. Both Bobby and China go online to one of their favorite kids' search engines to see what they can learn. Both Bobby and China enjoy using Google to make their lives and their friendships more interesting. They are odd and that's what makes them as fun as a roller coaster.
After this exchange, Bobby and China ended up challenging each other to a game of Chinese checkers. I went with them to watch them play, but I couldn't concentrate.
I was thinking about how challenging each other and doing it with real information and a playful attitude made their friendship stronger while enriching their lives.  Not only can it be done by searching Google safely, but kids can also learn playing online Google games that also teach online safety.
Bobby and China showed me how much fun information can be. I saw how respectfully challenging what you think can make everyone better informed while letting everyone have fun.
But as my odd friends play Chinese checkers, I wonder what will happen when I introduce Tatsu to Dracon. Will someone end up breathing fire?
Google Answers Using Safe Search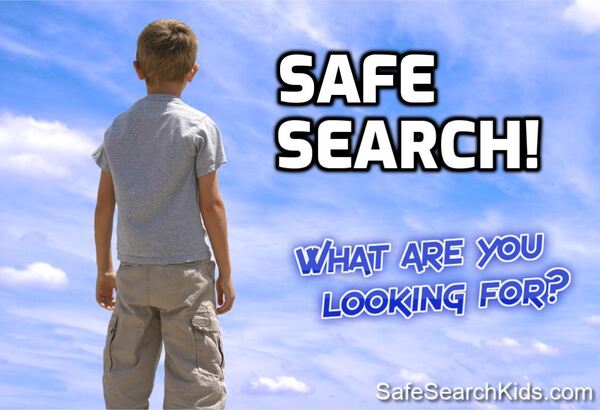 Too much to do in the world.  So much to learn.  So many ways to explore our world both online and offline.  Whatever you have in mind to learn today, let's make sure we all do it in a safe way. Explore ways to get instant answers using safe seach, whether it's for research, simple learning or entertainment.
What's in a Web Search?
To us, it's an entire world of knowledge at your fingertips mixed with less desirable results – even harmful ones. Safe Search Kids has created search tools that help guide you through the maze of the worldwide web.
We implement Google search on our website, enhanced by Google. It has special filtering tools to weed out potentially harmful content to kids and teens alike. Even adults can use our search engine if they wish to only receive streamlined results that are filtered with the utmost in safety in mind.
Our first tab on the top right of our website is pretty much as we've already described. It searches Google and filters the results.
The second tab provides safe images from the entire web, but they have been filtered to only show images that are from safe sources. These sources include many educational websites.
The third tab is Wiki for Kids, a wikipedia of information that has been created for children. Generally, the information provided it's more simple and easier to understand for younger students.
Finally, we have our Video Search tab, an alternative to YouTube and any other unfiltered video site. All the videos are screened, including YouTube videos, to ensure the utmost in safety and appropriate content.
Happy Searching! We hope you find what you're looking for.