Is Discord Safe for Your Kids? A Complete Parental Guide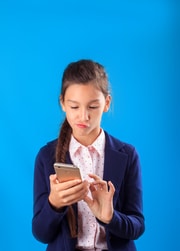 Discord has been gaining popularity as one of the most popular free audio, video, calling, and chatting services.  It initially gained popularity as a gaming and chat platform, but is now trying to reinvent itself as a place where like-minded people can socialize and discuss. Discord usage for business has even been increasing.
Parents often ask this relevant question about Discord since teens are the app's intended audience. If your child uses Discord, should you be worried? How can you protect your kids from cyberbullying and harassment on Discord?
Even though Discord can be used safely with adequate precautions, it still comes with risks, just like every other open-chat program.
Read this article to get all the necessary information about Discord and to know Is Discord safe for kids?
What Is Discord?

Discord is a free application for PC and mobile that allows people to chat via text, voice, or video.
By combining Skype's internet call features with Reddit-like discussion boards, it has diversified from a forum for gamers only to one for communities with a wide variety of interests, including anime, TV series, music, and more. Also, it can be used to chat with friends in a group.
Discord, which was founded in 2015, is a platform that brings individuals together with similar likes and interests. Video game players use it to communicate and develop a sense of community outside of the games themselves.
Over the years, it has expanded into an entire social network with over 140 million active monthly users. Gamers are no longer their only users.
Working of Discord
It is essential to have a clear understanding of the word 'server' to grasp how Discord works. Servers are like groups of users that can discuss a topic or game together, and users can also create a server to play with friends and other players.
Users can make servers public or private, depending on their choice. If the users choose to make the server public, everyone can join the server. And if the user makes the server private, only people with links can join. Whenever users invite their friends to the private server, they will get a link to join the server.
You can also divide existing servers into voice and text channels for specific discussion topics. The server owner can also set their own rules regarding what content to allow and how many people they can join their server.
Is Discord Safe?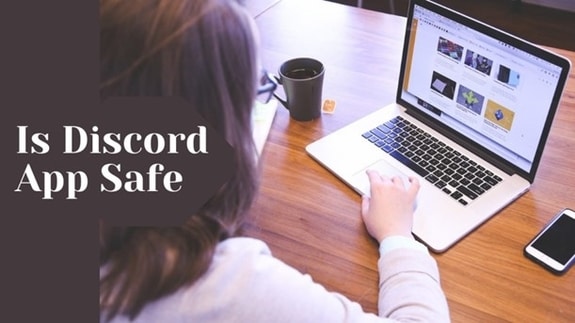 Discord can be used safely with the correct privacy settings and monitoring. Nevertheless, open chat on sites and apps always poses a risk. Use Discord safely by accepting only friend requests from people you already know and joining private servers.
There have been instances when predators have used Discord's public servers to send direct messages to children, although it's rare. Despite the fact that server moderators are typically quick to intervene, kids and parents should learn how to spot creeps and online predators.
Discord is an open-chat platform, and like every other open-chat platform, it is also unveiled to different cyber threats if necessary precautions are not taken. Discord users are at risk of data breaches and undesired content.
The safety of Discord depends upon the intensity of security measures adopted by users. The only way to ensure the safety of users on Discord is to adopt safe practices while using this application.
Risks of Using Discord
Discord can be a beneficial app, but it is also dangerous and harmful for kids if necessary precautions are not taken while using this app. Discord is an open-chat platform, and like every other open-chat platform, it is also unveiled to different cyber threats if necessary precautions are not taken.
Discord comes with a number of risks. A few of them are mentioned below:
●     Discord makes Cyberbullying easier
Discord is an open-chat platform that allows users to chat with their friends, families, and strangers. It is more prevalent among teens and kids as a social network for gaming chatting, and streaming.
However, Kids and teens are also using this app for bullying. Discord provides a feature in which audio and video streams disappear, making it easier for bullies to bully others without leaving any evidence on Discord.
●     Easy for predators to contact children using Discord
Discord allows its users to meet and chat with strangers, and like other open-chat platforms, people on Discord can also lie about their identity or who they are? Predators can manipulate and stalk your kids via Discord.
Predators can send inappropriate content, images, videos, audios, etc., to your kids, or they can blackmail your kids. They can even groom your kids to perform some unbefitting tasks, which can be harmful to your kids.
●     Difficult to Moderate
Like many others, open-chat and private communication app discord is dangerous as it is challenging to control real-time communication. Audio and video streams disappear in Discord.
An individual server carries out the content moderation process. Hence the groups have servers of different standards, and some of the servers are administered better than others.
Users can report issues to Discord directly, but this is a time-consuming process, and your child may gain access to or be exposed to improper content.
●     Kids may get access to pornography and Exploitation
Discord has lots of private groups, including groups of criminal activity, child pornography, etc. These groups can trap your kids and expose these types of adult content to your kids.
However, Discord is trying to solve this problem by breaking down pornography and criminal activities groups.  It is still a better alternative than Mastodon, which is offers more freedom without restrictions.
What's Good About Discord?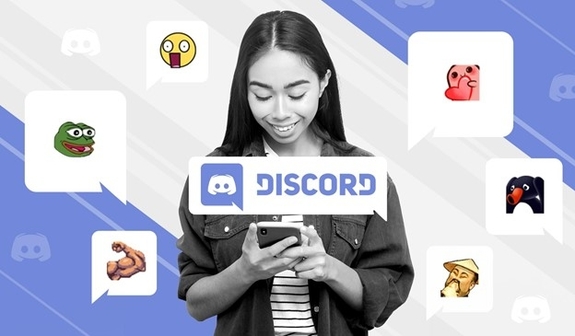 Despite the risks of Discord, it has some positive aspects. There are a lot of chat apps out there, but Discord stands out because of its simple UI. It doesn't take up too much space on the device and allows youngsters to communicate with their real-life pals while playing a virtual game.
Discord has been a social savior for many teenagers and kids during the pandemic. They use Discord to stream movies and games with friends to kill time and get over boredom.
Another advantage is secrecy. Teenagers can use Discord to avoid public conversation in games where strangers disparage others or share inappropriate stuff.
Discord's concentration on interest groups also helps kids connect with others who share their passions without sifting through unnecessary postings or ads they might see on other social media platforms.
The Bottom Line
If your kid can safely use Discord, it can be a way to interact with their real-life pals via gaming when they can't be together in person. They might be able to find a group interested in discussing their common interests.
On the other hand, Discord will always be a riskier software to use due to the lack of parental controls. Consider whether the benefits of Discord outweigh the risks. If you decide to let your children use this app, make sure they have an internal filter installed to keep them safe while they're online.