How to Use Instagram as a Teaching and Resource Tool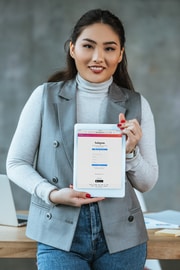 There's no denying that Instagram is a powerful tool. Not only for advertising and e-commerce businesses, but it can be a great resource and tool for teachers too. Harnessing the social media platform's strengths — its rich audio-visual experience and accessibility — Instagram can be the key to engaging with both kids and their parents.
Why Instagram?
Instagram's content is filled with inspiration. Whether you're a teacher by profession, a tutor, a mentor or just a parent who wants to stimulate their child's creativity, the photo and video sharing platform is a great place to begin. In fact, studies have shown that Instagram is able to improve a student's motivation to learn and their class participation.
The fact that the app can be accessed through most mobile devices in the market today, makes it a viable option for any parent — no need to spend on expensive devices and software! The app is also extremely user-friendly, so kids and parents alike won't need any technical know-how to be able to navigate it.
We've listed some effective ways you can use Instagram:
Use Hashtags for Inspiration
As mentioned, Instagram is filled with a ton of educational and inspirational content. You just have to know where to look. If you don't have specific accounts in mind, all you need to do is search for trending hashtags.
Searching for hashtags is highly dependent on your needs or your niche but these are some of the most popular hashtags used by teachers today:
#TeachersofInstagram
#Teachherlife
#ClassroomIdeas
#TeachersFollowTeachers
#TeacherInspiration
You can also type your keyword on the Instagram search bar and the top hashtags will pop up. Click on your desired hashtag and you'll find hundreds of thousands of posts at your disposal.
Clicking through hashtags can help you in so many ways. You can find lesson plan ideas, new activities, workshops for kids, fun classroom setups, and so much more!
Once you find posts that you like, you can click on the Save button in the bottom right corner.
Pro-tip: Make sure to click "Save to Collection" and label each category accordingly. This way, you can easily navigate through your saved posts and find exactly what you're looking for.
On the flip side, if you have helpful content to share that other teachers can use as reference, don't forget to use a hashtag to make it searchable. Using a hashtag on your post can also help you boost engagement. Additionally, you can use free Hootsuite alternatives to schedule your Instagram posts at once allowing you to have some extra time to focus on more important work.
Showcase Your Students' Work
Instagram is first and foremost a content-sharing platform. As a teacher, it's one of the best stages for showcasing your student's work. Think of Instagram as your digital bulletin board where students can be recognized.
Having a digital bulletin board is also helpful as parents can keep track of their child's progress and find out what they're doing at school.
You can also use Instagram Stories to create collages of student projects or share live updates on activities and classroom events.
Post Class Updates
While printed circulars and memos may feel more official, keeping things paperless and digital is more cost-efficient and earth-friendly.
Posting assignments and class updates on Instagram is a fun way to keep the parents updated. You can also make parents part of the decision-making by using the Instagram Story Poll Stickers. For instance, they can decide on themes and field trip locations. Some schools may pair this with an online course platform that allows much of the course content to be hosted digitally.
The Instagram account can also be a way for parents to reach out to you directly and ask questions.
Capture Memories
Class picture day shouldn't be the only day immortalized in photographs. So many fun and special moments happen every day, and parents won't always be there to see them. Keep the memories alive with regular posts about daily activities.  Feature classroom projects, artwork or kids having fun during recess.
Use Instagram story design to document special events and fun memories with more flair than a regular post.  Remember to highlight (pin to the top) the stories of major events you want visitors to see when they visit your classroom profile.
Interact with Fellow Teachers
One of the most valuable aspects of Instagram is its wide user base. With over a billion users and rising, there must be hundreds of thousands of people just like you. If you want more resources and ideas, one of the best ways to do it is by connecting with other professionals.
If you're a kindergarten teacher, for example, you can find someone with the same credentials  by using the search bar or hashtags. If you want to be searchable as well, you can put "Kindergarten Teacher" in your bio description.
You can learn so many things by talking to people! Imagine connecting to fellow teachers from across the world. You can exchange ideas and learn from each other, a luxury that was close to impossible before social media was created.
Create Instagram-themed Assignments and Activities
This is an activity that has to be done in collaboration with parents. For example, you can do a student Instagram takeover, where parents will help the child share snippets of their days on the class's Instagram account.
It can be simple as sharing:
What their favorite breakfast foods are
Their hobbies
Their pets
What they like to do on weekends
You can also assign a student Instagram Photographer for the week, who can take photos and decide on captions per post. This will help inspire their creativity and perhaps develop their talent in photography.
Having an activity such as this can be a great segue into teaching your students responsible social media usage (it's never too early!).
Things to Keep in Mind
Exposing children to social media at such a young age is a sensitive topic. It's important to have strict guidelines when navigating the platform and make sure that parents are aware and onboard. An added bonus would be to include instruction on how students can maintain a healthy relationship with social media.
Before creating an account, you'll also have to double-check your school's regulations.
Public or Private?
Posting photos of minors on the internet without the consent of their parents is a big no-no. But if your account is completely private and shared only between the parents and students in class, then it is a discussion you can have with everyone.
To be safe, you'll have to ask parents to sign a waiver that states that they allow you to post images of your child in your class's Instagram account. With the many issues surrounding child security, it's best to take necessary precautions for every child's safety.
This account should be an official class account, with nothing but class-related content. Followers should only be the parents of your students and if necessary, school administrators.
Unless you get the go signal from all parents, do not post any photos of your students on social media.
Educating Your Students About Social Media
Sure, Social media can be an awesome place for learning but it can also be a dangerous place for kids. Children should know about the dos and don'ts of social media even at an early age,  and even if they won't be using the account themselves!
Rather than teaching your students that social media is a bad thing and just a distraction, show them how social media can be used wisely and mindfully. A positive experience with the internet early on might shape the way they use it in the future.
Pro-tip: For virtual learning, easily split educational videos with Clipchamp.
Instagram is going to be part of your students' lives sooner or later, teaching them responsible usage and digital citizenship is a must.
Wrapping up
Instagram is a fantastic tool and resource for teachers. All you need is a little creativity and it can be a great way to engage with your students as well!. It's important to experiment with what works best for you and your class.
If you're still a little bit hesitant, just remember that social media is here to stay, so might as well embrace it!
Read about how parents and teachers alike can guide kids how to stay safe on Instagram.