How to Find Online Teaching Jobs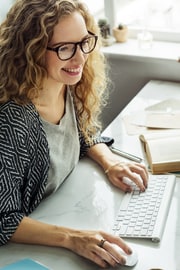 Our methods of teaching and learning have changed drastically in recent years. While the opportunity to teach online has been around for decades, the world's shift towards a "new normal" has transformed e-learning from a mere alternative into a major necessity. If you're a teacher, or even a working student, it's a great time to start looking for opportunities online.
In our world today, 63% of students choose online courses because it helps them balance their other responsibilities and commitments.  This demand has created more online teaching jobs from a wide variety of avenues.  If you're overwhelmed with the number of choices and different sets of requirements, we're here to break it down for you.
Why Consider Teaching Online
Technology has enabled us to work from anywhere at our most convenient time. Like any other remote job, deciding to teach online will save you time, and money wasted commuting to your place of work.
The exciting part? The e-learning market is projected to hit $325 billion in valuation by 2025, and you could be part of that! If you still need more convincing, here are the top benefits of teaching online:
1. It's flexible – Unlike full-time jobs that require you to be present at a fixed time, most online teaching jobs will allow you to set your own schedule. Having a flexible schedule means you can have a better balance of work and your personal life. It also gives you enough time to pursue further studies and other forms of self-improvement.
2. Customized learning experiences – Online teaching allows for one-on-one interactions with students, which isn't possible in traditional school settings. Having the opportunity to focus on one student at a time ensures that you can tailor your lesson plan to the individual and that nobody gets left behind.
3. Improve your tech skills – Being familiar with different online platforms is an asset you can carry with you to future opportunities. Plus, it allows you to explore other software and tools that can help you enhance your lessons.

  Search for Online Teaching Jobs
There are hundreds of online teaching jobs available on various platforms, each with its own set of requirements and pay. While most will require some form of teaching experience to sign up, some will have minimum qualifications such as a teaching certificate that can be obtained online.
Teaching English as a Second Language (ESL)
Teaching ESL is perhaps one of the most widely available online jobs for teaching. Students are usually from countries such as China, Japan, or Brazil whose first language isn't English. The best part is that you don't have to understand other languages to qualify! Even if you're teaching students from non-English speaking countries, the entire class will be conducted in English.
Depending on the platform you sign up for and your preference, your students can be young children between four to six years old, school-aged children, young adults, or working professionals.
VIPKID
With close to a million students signed up, VIPKID is easily one of the most popular English teaching platforms. Available to teachers or tutors who are legally allowed to work in the United States or Canada, VIPKID provides their teachers with everything they need, including lesson plans and grading systems. This makes it easier for them to focus on other aspects of teaching, such as inspiring students and mentoring.
Requirements: At least two years of teaching or any other relevant experience, a bachelor's degree, a desktop or laptop with updated specs, and a stable internet connection.
Pay: Between $7-$9 per class (25 minutes each) or $14-$18 per hour.
Perks: Teachers can teach as many classes as they want during their preferred time. Pay per hour can increase by taking in more classes or getting more referrals.
Cambly 
Cambly connects English speakers to eager learners from over 130 countries around the globe, making it unique from other platforms that tend to focus on students from one country. Cambly teachers communicate with students through one-on-one video chats through their phones or computers — no experience needed!
Requirements: A mobile phone, laptop, and internet connection.
Pay: $10.20 per hour for teaching adults and $12 per hour for teaching kids.
Perks: You don't need to have any certification or teaching experience to teach on Cambly
Teaching Your Native Language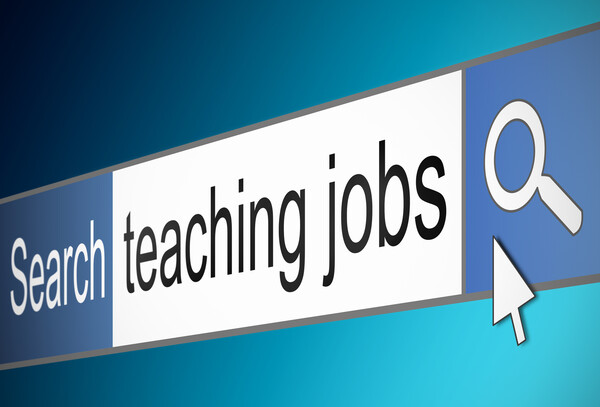 Connect with companies that hire for Online Teaching Jobs.
Millions of people around the world are looking to learn a new language, whether it be to spruce up their resume or to be able to watch their favorite foreign shows without subtitles. Parents are  seeking avenues to have their children learn a popular second language by signing them up for French or Spanish.  Either way, if you can speak any language, there is an opportunity for you to teach and start earning online.
Speaking of resumes, one way to improve yours is by using an online resume builder. Not only will it save you time, but it is also user-friendly, and you can access customizable templates for free.
Verbling
Verbling is an online language learning platform that currently teaches over 70 languages. Applicants with prior experience teaching their chosen language can apply through their website. Verbling has one of the largest language-learning communities online, making it easy for teachers to connect with the right student.
Requirements: Teaching experience,  a good command of the language you want to teach (C2), Google Chrome, a laptop, and a fast internet connection.
Perks: Set your own hourly rates, opportunity to build followers and grow your network
Online Teaching Jobs – Beyond Languages
Anyone can learn anything online nowadays, which means there's always a need for someone who can impart knowledge. Plus, parents are always on the lookout for English tutors, as well as teachers who can help their children in various subjects.  It may be to teach the child an entire class or simply help them with the homework or study for an exam.
TutorMe
TutorMe is a learning platform that caters to millions of students. In partnership with school districts and universities, TutorMe can connect you to students who require tutoring services for specific subjects such as Algebra, Accounting, or Chemistry. Tutors can choose to teach any of the 300 subjects currently offered.
Requirements: At least two years of teaching or tutoring experience, fluent in English, must have graduated or are currently enrolled in an accredited university.
Perks: TutorMe helps match you with students in your area of expertise; you can teach multiple subjects
Download our prf article resource of how to find an online teaching job, including success stories from teachers who are now teaching online or a related job in education.
Online Teaching Jobs Part Time?
One area that is often overlooked is the idea of seeking a part time online job for teachers that are already employed.  Or it may be a desire to make extra income over holiday breaks.
Of course, teaching online takes as much devotion as working in a school or university.  However, if you can manage the hours with a part time position it's an option worth considering. You may also have the option to make it work if teaching to students in another time zone.
Get Started
Teaching is an incredibly rewarding job, and now you can do it from your home online, while on vacation, or from anywhere you want. Of course, there are pros and cons of online jobs in teaching.  These need to be explored to make sure it's a good fit for you.  If you choose this path there are no limits on what you can teach! As long as you have the skill, the passion, and a reliable internet connection, there will be an employer and the students out there for you.