Can Hackers Breach Microsoft 365 Accounts?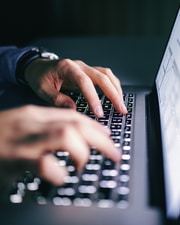 Microsoft 365 accounts have come under increasing attacks by hackers. It seems like no organization is safe if reports are anything to go by. It seems like no organization is safe if reports are anything to go by.
Microsoft released a report that the level of threat sophistication is rising. It makes it harder for them to identify cybercriminals. Key areas of concern are the internet of things (IoT) devices. Other threats are ransomware, and credential harvesting. In 2019, the company blocked 13 billion suspicious and malicious emails.
Foreign governments are also playing dirty. They are working with hackers to monitor US treasury department emails. They also used software and Microsoft Office 365 to get access. Hacking is, without a doubt, a major concern for everyone. It is crucial to prevent such attacks.
Parents must also be extra watchful. You must take the necessary steps to keep kids safe while online.
We will show you everything you need to do to secure your Microsoft 365 account.
How to Secure a Microsoft Office 365 Account and Keep Your Kids Safe While Online
Microsoft Office 365 accounts are critical for most businesses. But, they have also become quite popular amongst hackers. Once the cyber criminals are in your system, they access services and applications. Such include the calendar, SharePoint file, email, and Onedrive.
It will compromise your online security and expose you to different threats. Hackers will use several methods to get excess. Such include:
Phishing through the use of fake login pages. They will often ask you to change your account settings, including the password.
Business email compromise where the hacker uses a genuine Office 365 account. You get an email asking for specific information or action. Be careful about opening links whose source you do not know. Be wary of emails that have a lot of urgencies, especially to send money.
How to Know When a Hacker Compromises Your Microsoft Office 365 Account
There are specific things that show that your Microsoft Office 365 account is not safe. Such include:
An increase in email deletions due to the mailbox rules.
Difficulty accessing account.
Changes to your account that you did not allow.
Suggestions for new actions including Mail forwarding or moving orders.
Requests for password changes from location to do not know.
Many login attempts.
An increase in inbox activities that you are not taking.
Changes to your profile, contact details, signatures, and credentials.
Steps To Take To Secure Your Microsoft Office 365 Account
If you are on the receiving end of hacking, it can be scary. There are steps you can take to restore safety on Microsoft 365. Remember online security starts with you. Watch the sites your children visit.
If possible, restrict access to some of the sites. Only use secured networks when you are online. Also, enable the firewall and install the necessary antivirus protection on your devices.
1.   Work Offline
When you always connect your computer to the internet, hackers have an easy way of finding access to you. The alternative is to work offline as much as you can. It is a good idea to consider if the kids use the computer a lot, especially for school work.
Install the desktop version of Office 365. It eliminates the need to depend on the cloud to access the applications. You still have access to your programs without needing internet connectivity.
2.   Use Microsoft Office for Chromebook
To increase security, consider installing Microsoft Office for Chromebook.  The Chromebook's design focuses a lot on security features. It makes it safer than Linux, Android, iOS, and even windows.
Chromebook works by blocking any installation attempts. If there is a malicious virus in an email, it will not attack your system. Everything you do when using Chromebook is cloud-based.
It makes it harder for hackers to get access to your system. The developers are always rolling out updates. Verified boots, and sandboxing also help prevent infection. In the long-term, you save a lot. You do not need external malware or virus protection.
3.   Use Strong Passwords and Multi-Factor Authentication
A weak password can compromise your safety. Take the time to craft a strong password for your accounts. A combination of numbers, letters, and symbols is a good idea. Avoid the use of birthdays, anniversaries, and 1234 as passwords.
Enable the password expiration so that you only use the password for several days.
Multi-factor authentication requires the use of an extra password to access the account. It uses information that only you would know. It may ask questions like who was your first teacher. What was the first object that you ever bought for yourself? Who is your favorite author? The answer you give becomes your second password.
4.   Configure Your Office 365 Accounts
Be careful about how you use the administrative account. Do not give access to everyone and assign privileges. You should not use the admin account for administrative use.
Before you access the admin account, make sure you close all other browser sessions. Do the same for any email accounts that are currently running. Once you finish using the admin account, make sure you log out completely.
Do not let anyone else get access to your emails or calendars. Avoid Mail forwarding to external domains. Remove global mail forwarding that the attacker may have created.
Also, take advantage of the security measures that Microsoft Office has in place. The company is even using artificial intelligence to improve the Microsoft defender.
5.   Secure Mobile Devices
Take note of the mobile devices you use as well. Microsoft Intune is a mobile device management tool that helps you secure your data. You can use it on IOS, Windows, Android, and iOS devices. If you lose your device, you can wipe out the data remotely.
Final Thoughts
From our article, we have shown that hackers can breach Microsoft Office 365. The good news is that there are specific steps to prevent breaches. Come up with a strong password and take advantage of the multi-factor authentication.
Download the desktop version of Office 365 so that you do not depend on the cloud. The other option is to use Microsoft Office for Chromebook. You get to enjoy the security features of the latter.
It is important to keep the kids safe while online. Use some of the tips we have shared above and enjoy peace of mind knowing they are safe.
Educate yourself and your family on how to protect your computer at risk.
Learn how hackers can access your computer via a session hijacking attack.