How to Foster Empathy for Bullying Prevention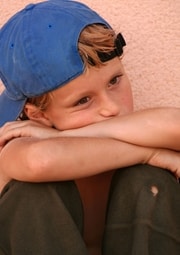 Regrettably, bullying is very common among children. However, that doesn't make it normal, and parents shouldn't rely on their children to "grow out of it" as they mature. Why? Because growing out of it is a quick fix, while fostering empathy in your child is a long-term solution.
Emotions, kindness, comforting words, hugs, and feeling others' pain are all traits associated with empathy. When your child is empathetic, bullying is entirely out of the equation. But the question is how to foster empathy for bullying prevention. Below are a few ideas.
How to Instill Empathy in Children
When your child is authentically empathetic, they're guided by their empathy in all their actions. They're able to put themselves in others' shoes, relate to their feelings, and help others feel better. Here are some ways to teach your little one to be empathetic.
Fulfill Their Needs
Even among grownups, we usually say that when someone bullies us, they feel bad about themselves or are jealous. By that very same token, if your child doesn't receive the love they need from you, they won't be able to treat others with love either.
Loving your children extends to include making them feel enough, and that's the keyword. Avoid comparisons with classmates who receive better grades, sports mates who continuously win the gold medal, and similar situations. This very often triggers bullying behavior.
Encourage Your Child to Speak Up
Kids often have trouble conveying their feelings, especially when they don't understand exactly how they feel. Always encourage your little one to share their feelings in the best way they can –– be it through art, speaking, a song, or other. Then, you can help them name their feelings.
When they're connected with their emotions, they're able to pick up on situations where others feel the same way they did, and they'll understand how that felt like. If your child doesn't let out their feelings, it may result in violence, bullying, and tantrums.
Lead by Example
Children are the best copycats. Showing them what empathy looks like is one of the best ways to instill empathy in their behavior. For example, visit your neighbor who lives alone and take them with you. Then, when you're back, tell them that the neighbor had been feeling lonely and you wanted to give her some company and cook her a good meal.
When you take action and explain it, your child builds up a life guide of situations and behaviors that they use when they need to. You don't even have to make huge actions; they can be as small as explaining why an actor was crying in a particular movie scene. Also, make sure to hear what your child thinks of the reactions they're perceiving.
By doing so, not only does your child eliminate bullying from their dictionary, but they're also better equipped to identify it and stand up to such behavior if it ever happens to them.
Explain to Children How Their Words and Behaviors Impact Others
Sometimes, children simply don't understand the repercussions of their behaviors. They don't mean any harm, but their mind doesn't grasp the impact of their actions. Therefore, always make a habit of talking to your child about what happens to the other person due to their behavior.
Make sure to tackle issues such as spreading rumors, gossiping, being violent, calling others names, leaving some people out, and ridiculing them for their personal interests. That way, they'll learn to think before taking action, and they'll consider how the other person will feel.
It's also best if your child's school works on preventing bullying by using a program that promotes an overall positive school climate using age-appropriate lessons. Make sure to check the school's efforts in that area.
Final Words
Being empathetic is a cornerstone of leading a healthy life. For the longest time, people thought that empathy is equivalent to being nice, but actually, empathy is the bigger umbrella encompassing high levels of emotional intelligence that children can employ to make compassionate decisions and relate to others.
We hope that you now have an idea of how to foster empathy for bullying prevention, and at the end of the day, we all share the same vision of putting a stop to bullying!
Are you a single parent?  Here's what you can do if you have a child that is being bullied.