About Safe Search Kids | Contact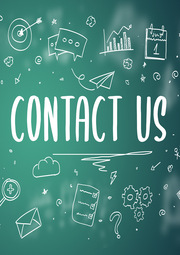 Search terms entered using Safe Search filters explicit material from your search results. Please note that we are not Google. Safe Search Kids is a third party website that implements Google's SafeSearch resource with additional filtering benefits added to create a stronger custom search engine.
It is important to keep in mind that our website does not block access to the world wide web. It is simply a search filtering tool that guides users in a safe direction as they surf the internet. For additional safety, we recommend Parental Control Software.
For free parental control options, click here.
About Us
Safe Search Kids is owned and operated by Online World Media. We are educational resource for teachers and parents alike, with a focus on internet safety, parental controls, and child well-being.
Explore our various categories in the right column >
Or search for specific articles here.
Our offices are in Edmonton, Alberta, Canada.  Our website is hosted on servers in the United States. Searching our articles archives is not to be confused with our internet search tools on the top of our website, which searches the entire internet safely, including Google, images, wiki for kids and safe videos.
If you have been testing our website and want to delete the search terms entered from showing up in the search history, visit how to remove search bar history here.
To the best of our ability, we strive to post only articles that adhere to Google's Helpful Content Guidelines. We also we strive to meet Google's expectations to deliver E-E-A-T regarding content, delivering Experience, Expertise, Authority, Trustworthiness.
We screen all content to ensure that article posts are not paraphrased from other articles. This is different than testing for plagiarism to determine 100% uniqueness. Paraphrased writing is still plagiarism even if it tests as 100% unique. We use https://originality.ai to test all articles.
Google's guidelines state to refrain from "mainly summarizing what others have to say without adding much value".
Images on our website are provided by depositphotos.com.  All articles fit into one of our categories listed at the bottom of this page.
---
Contact Us
---
All emails that are not unsolicited spam are responded to within 24 hours.
Alternatively, you can reach us by phone at 780-417-6898.
Review our categories:
Social Media Safety – Articles written for parents and educators on how to use social media platforms safely.
Online Safety for Kids – General topics regarding online safety to protect kids and teens by educating parents on present issues.
Education – Ideas related to educational topics that would be of interest to teachers, parents, or older students.
Bullying – Any article related to bullying or cyberbullying. Bullying awareness and strategies to prevent and stop bullying, as well as guidance towards healing and harm reduction.
Well-Being | Human Interest – Articles that focus on a child's well-being, as well as covering a wide array of topics that enhance life and are fun, interesting, and educational.
Parental Controls – Tools and Resource information to equip parents with parental control software and apps.
Internet Filtering & Security – The exploration of technology regarding online safety and security, as well as safety tips for any tech connected to the internet.
Educational videos are embedded in our articles are hosted on either Vimeo or YouTube.
The History of Safe Search Kids
Safe Search Kids was created in 2009. We launched our first website design in September of the same year, just in time for the school year. Originally, it was a simple website that only provided Google SafeSearch through their Custom Search Engine Program. Our search filtering was limited and since those early days we have employed the power of a custom API that offers strict filtering of the web.
The popularity of our website grew and over the years we went through many designs with a goal to do more than providing only search tools. Frankly, the simplicity of our website did not comply well with Google's growing standard for high quality content. This propelled us to begin providing resources for parents and educators. Today, this is primarily achieved through our multiple articles in a variety of relevant categories. We continue to offer safe search features and is used by hundreds of schools and households worldwide.