About Safe Search Kids | Contact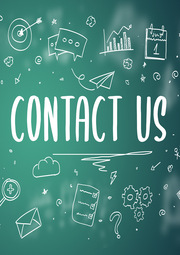 Search terms entered using Safe Search filters explicit material from your search results. Please note that we are not Google. Safe Search Kids is a third party website that implements Google's SafeSearch resource with additional filtering benefits added to create a stronger custom search engine.
It is important to keep in mind that our website does not block access to the world wide web. It is simply a search filtering tool that guides users in a safe direction as they surf the internet. For additional safety, we recommend Parental Control Software.
For free parental control options, click here.
About Us
Safe Search Kids is owned and operated by Online World Media.  We are parenting website and an educational resource for teachers and parents alike, with a focus on child wellbeing.  Explore our various categories in our right column.  Our offices are in Edmonton, Alberta, Canada.  Our website is hosted on servers in the United States.  Searching our website using the search bar at the bottom of any article is not to be confused with our internet search tools on the top, which searches the entire internet safely, including Google, images, wiki for kids and safe videos.
If you have been testing our website and want to delete the search terms entered from showing up in the search history, visit how to remove search bar history here.
We screen all content on our website using AI tools to ensure that article posts are 100% original and not paraphrased from other articles without proper research to simply pass a plagiarism test. This is also related to Google's quality guidelines to not rehash the same ole content repeatedly without adding real value for our readers throughout our categories listed at the bottom of this page.
Images on our website are provided by depositphotos.com.  Educational videos embedded within our articles can be also found at vimeo.com
---
Contact Us
---
Please take the time to review our categories:
Looking for a specific topic? 
Search for Articles below our social share buttons.