Social Media Manners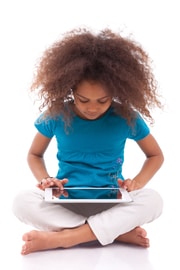 For many, the idea of "good manners" conjures up images of someone wagging a finger at you. Etiquette is simply being thoughtful of others. Good manners on social media means taking a moment to think before you hit that post icon.
It means looking at what you do online as if you are someone else and realizing how your actions and words look to others.
Manners are not about being fake or sucking up. Manners are about adding to the online world without shutting people down and cutting off communication.
It also is about protecting YOU.
While media manners are always evolving as online behavior and options arise, these are basic guidelines to help you and your followers get along and benefit from the amazing methods of communications available today:
Never post a picture of someone else without permission. Not only is this rude, it is spreading another person's image or personal information (for example, that they were at a party in your backyard on a certain date). Always get permission and if the person says no, respect his or her decision.
Further to the first rule – NEVER tag a person without their consent.
Never post when you are angry. To do so makes you look stupid or thoughtless. It also can inflict damage on people because your view may not take into consideration of the circumstances from that person's point of view. When another person's actions bother you, the better response is to talk to that person face-to-face or in a private message. You will probably find that you and the person who made you angry are not as different or as conflicted as you think.
Ever heard of the 24 hour rule? While it may make you feel better to write down your initial feelings when you are angry, don't post your thoughts until you sleep on it. Take some time to cool off. This way, you won't communicate something in the heat of the moment that you will regret later.
If you change your relationship status, let any other involved person know first. You and Rahim or Rachel are on the outs. But before you make a post in front of the whole world, contact Rahim or Rachel and explain your thoughts. Who knows? You might even repair any damage from the spat before it becomes locked in time forever on the Internet.
Be careful with CAPS! There are times when choice words emphasized by capital letters helps make your point. To put a whole statement in caps implies that you are yelling with nothing standing out. If everything is in caps, nothing is emphasized.
When video chatting or posting a video, make sure that there is nothing creepy or rude behind you. Imagine someone chatting with you in front of a poster that a bit raunchy or somewhat violent looking. Such creepy images not only make what you say seem ridiculous, they will come back to haunt you when you apply for a job or want to make new friends.
Kids can also make their own list of good manners and share with your friends. The more we learn to respect the thoughts of other people, the better we can make life online rewarding and safe for all.