Hiring A College Entrance Exam Tutor – Is It Worth It?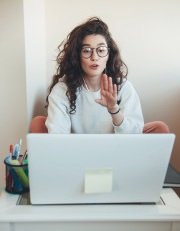 You might be debating whether or not hiring a college exam tutor is really worth it. Some might think it is actually valuable, while some might not. But, you don't have to completely rule it out. After all, exams like the SAT are challenging.
When you complete your high school, you can't just join whichever college you like. To enter the college you like, you need to pass the entrance exam. Practically any student planning to join the college will study hard to improve their learning skills.
Even though you can study on your own and make it through the entrance exam, getting help from a professional to prepare for the exam ensures you get through the exams.
Yes, you can even look for study material on the internet to prepare for the exams. But that will only help you get factual knowledge. You actually need someone who is aware of these college entrance exams and can guide you to bring the best out of you.
You must know that the tutor will not only help you with the numbers but also focus on values and values and skills that will help with the test evaluation.
How Can Hiring A College Exam Tutor Help You With The Entrance?
Although there is no surety that you will pass the entrance exam with the help of a tutor or the success of the college. You must understand that taking help from a tutor is not a substitute for the hard work done by others. It is simply a factor that will help you bring better results.
There is a saying that even the best student hits a brick wall if ill-prepared.
That being said, if you can afford it, having help from The Teaching Tutors will help you get good marks in your college entrance exam.
Tutoring services are not only responsible for making students learn new skills but also come with the following merits.
Learning Flexibility
With the new tutoring services, you get the adaptability feature. Unlike traditional tutoring, you are not bound by place and time. Academic tutoring is possible regardless of schedule or location.
With the help of technology, tutoring services can now reach any corner of the world. You simply need an internet connection and mobile devices where you can communicate with the tutors.
Online tutoring programs and mobile education are designed with personal attention in mind. Using such specialized learning programs, you can optimize your educational skill to ace the exam.
Personalized Tutoring Techniques
We believe that a professional level sits at the best place to find your strong and weak points. That means they know where you are falling behind and what method will help you cover up those weaknesses.
A professional tutor can create a personalized learning approach that is designed for only one person. This program is made based on the strong and weak subjects of the student so that he can perform well in the upcoming college entrance exams.
One of the methods used by tutors is that they try to create an interest in learning by creating programs that are innovative and creative.
Such programs address aspects of learning that are not covered in traditional practices.
Accountability
Learning the traditional approach has its cons and disadvantages. For instance, there are many possibilities that you can get distracted or not have enough time to focus on your studies.
You might believe that a traditional tutoring method is the right way but lack the required accountability. The reason why we are saying it lacks accountability is that traditional tutors can't track the progress.
However, on the other hand, an online tutor can prepare you for different college entrance exams and promotes accountability by tracking your progress.
The experts track your learning improvement and ensure that you are well-prepared for the exams.
What's more, a tutor is certainly helpful when you have not studied in a long time. They can point out your mistakes, create learning guides that are tailor-made for you, and make sure that you get the facts right.
Discuss Your Need With The Tutor
Every student is different, and they like to be tutored differently. Although tutors offer personalized tutoring services, it is also important for the students to share their thoughts.
Tutors are there to help you and guide you. If you want to learn your way, tell them beforehand so they can plan accordingly.
You should plan before taking any college entrance exam. Make a list of universities and colleges you will be applying for and what the cut-offs can be. In addition, you must also be prepared for the colleges you will apply to if the cut-off is more than you have expected.
How To Find A Tutor For Your College Entrance Exam?
Finding the right tutor to better prepared for a college entrance exam is important. While you might get a few suggestions from your seniors, family members, and friends, you are not always sure they are the right tutor for your needs.
In that case, you must ask the following question to narrow down the search.
What type of teaching experience does the tutor have?
Does the tutor know different methods of teaching?
How does the tutor plan to help you with your goals?
What tutoring schedule is ideal?
Will you be able to squeeze out the right value for money?
As long as you can keep these questions in mind while selecting, you will be able to get your hands on the right tutor for your college entrance exam.
Is It Really Worth It?
Now coming to the question – Is hiring an exam entrance tutor really worth it – the answer is yes. Of course, they are not needed to pass the entrance exam. If you work really hard, you can crack the college entrance exam without any tutor's help.
But they certainly help you leverage your effort. They are the ones who know how these entrance exams work and the right method to get the best out of them.
Seeking help from professionals comes with access to valuable resources that you can use and enhance your learning experience.