Disrupting Education with Web3: The Metaschool Story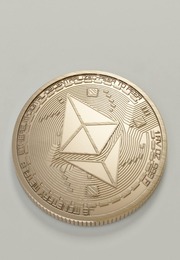 Web3 is said to be the next generation of the internet. This innovation has led to various developments in how people learn and access information. One of the pioneers of Web3-based education is Metaschool, a platform that teaches people fundamental skills to become Web3 developers.
The platform is designed to help users understand the basics of Web3 so they can navigate this emerging technology.
What Is the Metaschool?
Metaschool is a social learning platform that allows you to connect with different people and learn the fundamentals of Web3. It's designed to help you understand the basics of coding, blockchain technology, and decentralized applications. You can also access a wide range of resources, including tutorials, videos, and articles, to help you build your own D'apps or become a Web3 developer.
According to their website, Metaschool is a fun, free, and trusted source for Web3. You can choose different independent courses to learn at your own pace. This way, you can learn the basics of Web3 and increase your chances of becoming a successful Web3 developer.
What Are the Benefits of Metaschool?
Here are some of the benefits of the Metaschool:
1) Simplified Learning
The Metaschool simplifies learning by providing users with easy-to-follow tutorials and videos. This makes it easier for beginners to understand the concepts of Web3. The platform offers different courses, and you can choose the one that best suits your interests. With user-friendly tutorials and videos, Metaschool can help you understand the basics of Web3 without any prior knowledge.
Their website also has different articles that can help you understand the fundamentals of Web3. You can read more about blockchain technology, cryptocurrency, NFTs, and more. This will deepen your knowledge of Web3, helping you become a more skilled developer.
2) Powerful Community
Another benefit of the Metaschool is the powerful community behind it. The platform is composed of a driven group of builders elevating the state of the internet. With this community, you can connect to people from all over the world, learn from each other's experiences, and access resources to help you grow.
Over time, you can become part of the thriving community and help build the future of Web3. Learning from a powerful community allows you to broaden your knowledge and increase your chances of becoming a successful developer.
3) Affordable Cost
The Metaschool is a free platform that allows you to learn the fundamentals of Web3 without any cost. The low cost makes Metaschool an ideal resource for anyone who wants to learn the fundamentals of Web3. It's accessible to people from all walks of life who don't have the budget to access traditional and expensive education platforms.
For instance, if you want to build a start-up on Web3, you can choose one of the many courses on their website. You'll learn the basics about different Web3 technologies. The course is free and can help you understand how to use the different technologies for your start-up.
4) Coding Camps and Activities
The Metaschool also offers coding camps and activities to help you understand different Web3 concepts. Some camps include learning about smart contracts, building a D'app, and more.
You can also join their Discord server, where you can find different activities and challenges that can help you improve at coding. Camps also help you connect with other like-minded people, allowing you to gain knowledge and become part of the powerful Metaschool community.
Independent Courses on the Metaschool
If you're interested in taking one of the independent courses on the Metaschool, here are some of the topics they offer:
1) Understand and Setup MetaMask Account
This course teaches you how to set up and create your own MetaMask wallet for storing, swapping, and trading tokens. It supports different Ethereum-based tokens. It's also an easy-to-use wallet for someone new to Web3.
2) Introduction to Polygon and Its Architecture
In this course, you'll get an introduction to Polygon and its architecture. Polygon is a cryptocurrency and blockchain scaling platform. This course teaches you about the different components of Polygon and how it works. It also teaches you how to use the tools provided by Polygon to gain a deeper understanding of blockchain technology.
3) Learn Everything About NFTs
NFTs are another important component of Web3. This course provides an introduction to NFTs, their use cases, and how to use them. You'll also learn about the different platforms for creating and exchanging NFTs. By the end of this course, you'll better understand how NFTs work and their potential.
The Bottom Line
The Metaschool is a great platform for anyone who wants to learn more about Web3 and become an expert. It makes learning easier and more accessible because it offers courses and camps at an affordable cost.
With the Metaschool, you can gain the knowledge and skills needed to be successful in Web3 development. Learn more about the Metaschool.