Free Printable Coloring Pages for Kids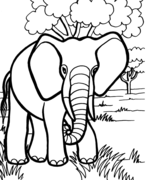 Children today are not as fascinated by things we older generations once enjoyed so much. Back when we were kids, we loved drawing with color pencils and crayons. Coloring books were common and we would also scribble or color anywhere we could express our imagination. But all is not lost!
Today, free coloring pages for kids make it easy for anyone of any age to find printable drawings of anything imaginable. It's true children today are not as fascinated by things older generations once enjoyed so much. It's unfortunate that many kids now don't find coloring books enjoyable.
There are some good reasons for this—and yes, I am talking about the internet, smartphones, and tablets. These fantastic inventions have robbed today's kids of some of the simple pleasures in life. They are often more interested in playing video games on a computer or smartphone, instead of drawing or coloring something using markers or crayons.
However, just because kids like their smartphones and tablets doesn't mean they wouldn't love to draw or color. They simply need to be introduced to how fun it can be. For example, if you likes coloring animals, there are hundreds of animal coloring pages to choose from. It may be on a long car trip or at home when parents want to limit screen time. Instead of just saying "no more time on the computer", why not provide them a fun activity as an alternative?
Online Coloring Pages
Thanks to the internet, children today have a whole new world to explore that will evoke their passion for coloring and drawing. This is something kids a generation ago were not able to experience. Professional artists are now drawing and coloring cartoons, animals, game characters, animations, and much more using highly-sophisticated computer software.
These artists also are sharing their creations on websites for everyone to enjoy. The tools and formats used by them are only available for adults with full-fledged careers. But, there are 'kids versions' for these tools, and children can use them to draw and color objects.
When searching for tech-free fun things to do for kids to reduce screen time, there are plenty of websites for kids to draw online with and easy-to-follow instructions to animate their drawings. Simply Google "online coloring pages" and you'll find websites that are designed for kids to color digitally on the screen. Still, these interactive coloring pages where kids can create using the site's tools are not the same as finding an image and printing it to color with real crayons.
Coloring Page Communities
Whether the artwork is online for virtual coloring using software or you access printable drawings, many of these coloring pages are created by the artistic community. It's a way for them to share their art and provide fun for kids without having to publish a coloring book. The great thing about this is that parents and teachers only need to print the specific drawings that kids want to color. It's a great way for them to explore their artist skills and decide if they some day want to join the artistic community as they grow older.
Simply introducing all the coloring page ideas of what to color could inspire someone to try coloring. Discover drawings such as Athletes, Birds, Cars, Color by number, Dinosaurs, Disney, Educational, Flags of countries and LEGO. Or try Motorcycles, My Little Pony, Princesses, Spider-Man, Star Wars, Superman, Vegetables and Winnie the Pooh. The sky is the limit for what kids can color.
Coloring as also been known to be very therapeutic for kids and adults alike to help with anxiety or stress. Or just to have fun doing something they haven't experienced since childhood. There are printable drawings available that have been created just for adults or teens. These coloring pages require a finer attention to detail. What a great reactivity to do together as a family.
Inspiring Artistic Creativity
While old-school coloring books may be a thing of the past for most children of our generation, they are one of the best ways to inspire kids and reignite their inner passion for drawing and coloring.
Introducing kids to free coloring pages can have a profound effect on children to encourage them in highlighting their creative side. It may inspire them create their own drawings to color.
It will allow them the freedom to make mistakes and improve their motor skills, thanks to the ability to reprint images and color them a second time. And it's super easy pin their creations on a fridge without having to rip each page out of a coloring book.
Author Bio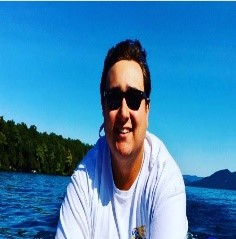 Paul B. Wright has over five years of experience in the field of drawing. He specializes in drawing coloring pages that are printable for kids. It's is Paul's desire that children of all ages will will discover and grow in their true creative talents.
Share this article on free printable coloring pages with your friends and family!