How to Recognize Malicious Apps on the App Store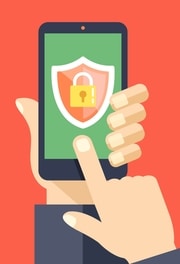 There are currently 6.5 billion smartphone users in the world, each carrying an array of applications in their pocket. Apple's App Store and Google's Play Store combined offer over 8 million apps available for download. While most of the applications in official app stores are considered secure, many malicious programs still find their way to these platforms.
One can never be too careful when downloading mobile apps. On top of raising awareness about potential security issues, it is recommended to implement safety measures to increase data security in general. One of these measures would be using a VPN and connecting to a VPN server to encrypt data and devices, thus preventing cybersecurity threats in time.
Here are a few tips that will help you recognize malicious apps on app stores.
#1. Check for Inappropriate Permissions
The most obvious hint that the application you're about to install is unsafe is the list of permissions it asks for. Normally, an application will require a set of permissions to operate on a mobile device. For example, a camera app will require permission to use the device's camera to take photos and videos.
However, if you're installing a game that has nothing to do with video recording, yet the app still asks for permission to use the camera, you have a reason to be worried. Make sure to check whether the required permissions are aligned with the app's purpose. If not, look for an alternative app instead.  Learn how to detect and remove PUP (Potentially Unwanted Programs)
#2. Look at the Contact Emails
If you check the information about the app developer, you should come across a contact email address. Professional developers would never list a contact address that was opened with a free service such as Gmail or Yahoo!. Therefore, if the email address ends with gmail.com or a similar domain, you are either dealing with a very unprofessional developer or a malicious app.
Even if the app wasn't malicious, it is most likely low quality, since the developers are not putting enough effort into the project. On the other hand, some apps won't have any contact addresses listed, which is also a reason to be concerned. If there is no contact email at all, chances are the app is not as legit as you would like it to be.
#3. Read the Description Carefully
Malicious apps designed to scam people and steal information often have very poor descriptions. For instance, if you look at any professionally designed application, you will notice that the app's listing in the app store is flawless. The description flows naturally, and all of the photos are high resolution.
Suspicious apps, on the other hand, don't have such professional listings. Make sure to read the app's description carefully and check for grammar errors or inconsistent wording. Any illogical errors of this sort could point to the fact that the app could be dangerous. If you find any bad language or low-quality images, it's best to stay away from the app altogether.
#4. Check the Reviews
Users should be exceptionally careful when checking the reviews of said applications. The reviews section is a good place to look for evidence and check whether previous users had any issues with the app. However, one thing you should keep in mind is that the reviews can be staged.
If the app has a poor description and low-quality images, yet it only has five-star reviews, chances are that the developers paid people to write positive reviews without even testing the app. No matter how professional an app is, there should always be a good balance of positive and negative reviews that point to areas that need improvement. Therefore, if the review section is nothing but praise for the seemingly low-quality app, chances are it was staged to fool you.
#5. Google It
Whether it's the Apple or Google Play, the simplest way to screen for malicious apps and research information is to Google the application you are interested in and check what people have to say about it. There are plenty of review websites out there that take time to test mobile apps and report back on their experience. This is an easy way to check whether any of the previous users had security issues because of a specific application.
Start Paying Attention
According to statistics in the US, 57% of digital media usage comes from mobile applications. We use mobile apps on a daily basis, sometimes even more often than we should. This excessive use of applications gives hackers room to sneak in, steal data, and gain unauthorized access to our accounts. Thus, it is important to stay away from potentially malicious applications that could be hiding in app stores. Another way to stay safe is to invest in a VPN to encrypt your data and browse the internet anonymously.
This article is about malicious apps.  Read about ways to protect your computer as well from ransomware.