Kaspersky Safe Kids VS Net Nanny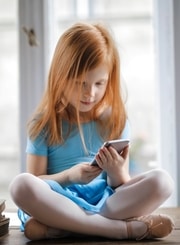 Taking care of your kids while they are online is not an easy task. Being taken advantage of while bullies or seeing them hurt in any way is distressing to every parent. Thankfully some virtual convenience tools are available to assist you to protect your kids.   Kaspersky Safe Kids and Net Nanny are two of them.
Overview
If you have a kid that can use a computer or mobile independently, you should explore the use one of these tools to see what your child is being exposed to while surfing on the internet. We'll be going through a detailed review of Kaspersky's Safe Kids vs. Net Nanny.
General Information
| | | |
| --- | --- | --- |
| Offered Features | Kaspersky Safe Kids | Net Nanny |
| Parental Control | ✔ | ✔ |
| Internet Filter | ✔ | ✔ |
| Screen Time Management | ✔ | ✔ |
| Apps Usage control | ✔ | ✔ |
| Texting Management | ✔ | 🗶 |
| YouYube Monitoring | ✔ | ✔ |
| Free Version | ✔ | 🗶 |
| Free Trial | 7 Days free trial | No |
Which parental control app is the best: Kaspersky Safe Kids VS Kid Net Nanny
Kaspersky Safe Kids: This parental control software is developed by Kaspersky. It protects your kids from harmful content on the internet by blocking them. It allows parents to manage their kid's screen time and check where they go.
Kaspersky Safe Kids is available for Windows, macOS, Android & iOS.
Net Nanny: The parental control software offered by Net Nanny was developed by ContentWatch inc. This software allows parents to monitor and control their kid's activities on the Internet to prevent them from watching or surfing inappropriate content.
Net Nanny works on devices having Windows, macOS, Android, iOS, Kindle & Chromebook.
As you see, most parental monitoring applications focus on very similar goals.
Features
Both parental control software programs offer parents the ability check and control activities of kids on their phone, as well as on tablets or computers. Let's review some of the outlined key features that are being offered by both companies.
Internet Filter
Internet Filtering is a feature that allows parents to whitelist and blacklist websites. Whitelist is a list of websites that are approved by parents and can be accessed by kids. Whereas the blacklist is the list of the blocked website due to adult or inappropriate content. Without doing anything, default filtering is set up to restrict kids from bad content.
One cannot expect a parents first downloading and installing the software to manually allow or block websites they don't even know about.  However, there is a feature that enables parents to block (or allow) specific websites or a category of content.  Reasons for this may be allowing certain websites for teens, as compared with younger kids in the family.
Both Kaspersky Safe Kids and Net Nanny offers internet filtering features to manage kid's online activity.
YouTube Monitoring
YouTube is one of the most popular websites visited worldwide.  So it stands to reason that kids will be attracted to it.  Setting up restrictions on YouTube according to age through a Google account does not mean kids won't have access to videos you won't want to them see.  Kaspersky allows parents to check kid's activities and protect them from inappropriate content by using an Online Content Filter feature.
On the other side, Net Nanny allows you the same feature to check kid's YouTube activities. Net Nanny offers users the ability to filter YouTube content for their kids by using the Internet Filter feature.
Screen Time Management
Sure, there is plenty on the internet to worry about.  That's the main reason to choose a parental control program.  But spending time in front of a screen even while watching harmless or even educational material can have unrelated negative effects.  It can affect a kid's behavior as well as habits. To prevent issues of too much screen time, Kaspersky allows parents to monitor and control the time their kids spend on the devices.
Whereas Net Nanny options related to screen time focuses on setting usage limit, such as a a daily time limit allotment.
Texting Management
If you are worried about a specific contact that is in touch with your kid. You can flag and monitor those conversations using Kaspersky Safe Kids.  You will be able to check all call logs and text messages. However, this feature is limited to Android users only
Net Nanny doesn't provide any text management feature.  No monitoring is available but it allows you to block texting and related apps.
Child Locator
With Kaspersky you can check the real-time location of your kid. Additionally, it allows you to set a geofence. Geofence allows you to set the location where you expect your kid to be.
Net Nanny doesn't have any feature like geofencing but it shows you the current location of your kid.
Kaspersky Safe Kids vs. Net Nanny: Pricing
Kaspersky Safe Kids pricing
Kaspersky offers a free version with limited features. To truly test it out, you'll need to give the software a try via the free 7 day trial of the paid version.  It it gives you a bundle of great tools to protect your kid online. Kaspersky Safe Kids software is cheaper than Net Nanny. Kaspersky offers is available at £14.99 for one year.
Net Nanny pricing
Net Nanny doesn't offer any free version or free trial to users. Currently, it has 3 below outlined plans are available.
| | | |
| --- | --- | --- |
| 1 Desktop, For PC & MAC | 5 Devices, For PC, Mac & Mobile | 20 Devices, For PC, Mac & Mobile |
| $39.99/Year | $54.99/Year | $89.99/Year |
Conclusion
In the debate of Kaspersky Safe Kids vs. Net Nanny, doing your own research is key to finding the right solution for your family.  What works for you is dependent on the size of your family and the number of devices you want to implement parental controls on.  Kaspersky is the most budget conscious when dealing with one single device.  There 7 day free trial certainly makes it a convenient way to test out the software on your child's particular device, as well as giving you a feel for the monitoring features as a parent.
Compare Kaspersky and Net Nanny with FamiSafe by Wondershare.