Best Distance Learning Tools for Kids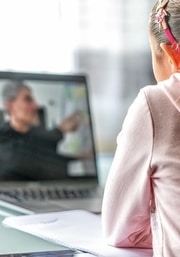 The pandemic has dramatically changed the education sphere. Schools have begun to teach remotely and use digital platforms. A lot of distance learning tools for kids have appeared as well. Distance learning when kids were sent home from schools hit parents unexpectedly.
In addition, this has become a real challenge not for parents and teachers only, but for older brothers, sisters, as well as the kids themselves who needed to learn to focus during online learning.
New technologies and tools for distance learning have made online education even more convenient and accessible. Of course, all services, tools, and platforms are recommended and provided by the teacher according to the educational program and lesson plan.
However, there are general-purpose tools for distance learning. They will always be handy for kids during the educational process and when doing homework. These tools are easy to use and will simplify remote learning.
In this article, we will not give tips for parents on how to help their kids while studying at a virtual school but will talk about the must-have tools for distance learning.
Google Classroom is an online service for online education. The tool helps organize the learning process, conduct online classes, and control students' knowledge.
Most likely, you have already worked with this application as part of Google Workspace, and your kid definitely knows how to deal with it. In any case, this is an extremely handy tool for distance learning. It has the necessary features for the easy learning process.
With the right approach, a teacher will create a convenient schedule, and your kid won't forget to do all the homework. It will no longer be necessary to ask if your child has done the tasks and prepared this or that project. You can check all the relevant and necessary information yourself in the app.
This communication tool is also actively used by virtual schools. The teacher uploads lesson materials to Teams in advance. Each student in the class can view these materials directly in the system or download them to their computer; complete tasks individually or work together with other students and the teacher; discuss the topic in a chat format.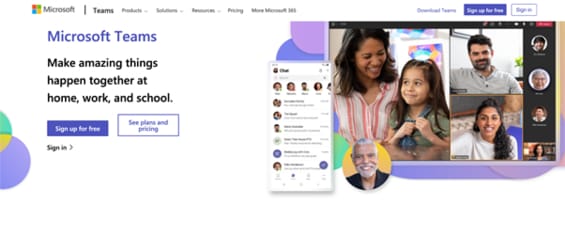 The teacher can demonstrate a presentation or other lesson materials during the online lesson, as well as conduct fun activities for bored kids in real-time.
This service is especially convenient for kids. They can find all the files with educational materials, links to useful websites and resources, videos, and much more in one place.
Zoom is a video calling service where online classes are organized at the proper level. Educators from all over the world use this tool for distance learning and prefer it to Discord to share their knowledge.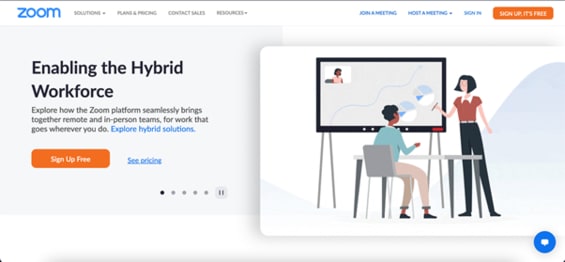 To participate in the online class, your kid can use any convenient gadget: computer, laptop, tablet, or phone. If you decide to move or are away from home, the application allows your child to attend the lesson from any place where the Internet is.
PDF files are widely used for a variety of tasks, but editing them isn't a trivial task. Therefore, for a successful learning process in a virtual school, your child will need this PDF editor to do homework and work on various projects.
This tool for distance learning is a full-featured PDF editor for single pages and entire files. It has all the features to modify text and other elements in files without losing formatting. This service includes all the necessary functions for kids. Furthermore, parents can easily work with it as well.
This program is still in the lead among similar services. Of course, there are many other presentation makers. However, PowerPoint takes the honorable first place among the free software.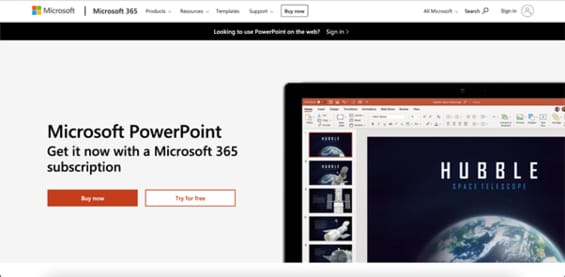 The program is developed to work with slides and create presentations. The ability to work in such a program can be useful to your kid when preparing various projects and reports — it is often required to prepare bright visual materials with text, pictures, and tables. Mastering the creation of simple presentations using PowerPoint is easy. It's enough to have an idea about the main features and the program options.
Canva is also often used to create simple and stylish presentations. This service attracts users with a huge number of templates and layouts.
This app is a "tip for parents" as it's the most popular way for virtual school teachers and parents to interact.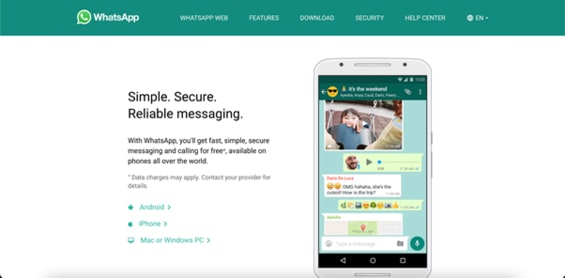 Almost every second owner of a modern gadget has this messenger installed. It is simple and easy to use, fast, and has everything you need for communication, including transferring photos, videos, and, in general, any files.
The service allows you to establish communication between participants in the educational process and maintain constant contact. You don't need to call up and meet in person with the teachers. You can easily solve all the significant issues by chatting, even when it's inconvenient for you to call.
The next tool for remote learning on our list is this screen recorder. The software will be useful to your kid when preparing projects, presentations, videos. Moreover, using this software, children can record screens or take a screenshot of any fragment of homework or material and send it to the teacher to get an additional explanation.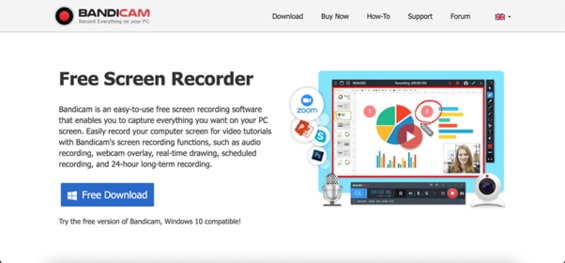 Bandicam is absolutely easy to use and very user-friendly to anyone, even to a beginner who has never tested it before. Therefore, you and your kid will easily master this tool for remote learning. The program also records sound from a microphone, a computer, or a running application.
Conclusion
Distance learning was first introduced in 2020 as a necessary measure to combat coronavirus infection. Then the new format caused numerous disputes among all participants in the educational process. For some, it has been difficult to adapt to remote learning. Others enthusiastically supported this decision, noting distance learning as an effective alternative to the traditional format.
Modern technologies and tools for distance learning help organize the online education process efficiently and in the shortest possible time. Online and desktop software help to quickly complete the tasks assigned to the student.
Today learning platforms and virtual schools of all kinds allow your kid to gain knowledge even in a bed. We have listed the must-have tools for distance learning that will facilitate the process of getting an online education.
Stay safe and protect your children on the Internet!