4 Beautiful Destinations To Visit On A Family Holiday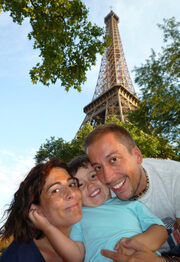 A family vacation is an opportunity to create memories that last a lifetime. Whether your family prefers breathtaking beaches, bustling cities, small towns off the beaten path, or awe-inducing monuments and landmarks, these four incredible locations have something to offer everyone.
From enjoying local cuisine to exploring historical sites, here are four beautiful destinations that will provide unforgettable memories for everyone in the family.
1.  France
France is a fantastic destination for family holidays. It's packed with attractions, from the iconic Eiffel Tower to the beautiful beaches of Brittany and the stunning French Alps. Families can explore Paris or take a trip down the Seine in a barge or boat, visit one of many museums or galleries, sample delicious local cuisine, or visit some of France's historical sites.
For those seeking active excursions, there are many options to have an unforgettable holiday with your family in France. Mild summer temperatures make it the perfect place for hiking and biking activities, while swimming and water sports are a great way to cool off during hot days. Wintertime visitors can enjoy skiing or snowboarding in the Alps or stroll through some of France's picturesque snow-covered villages.
2.  United States
The United States is full of incredible places to visit on your family holiday. You can explore the nation's vibrant cities like New York or Los Angeles or take a road trip across the country, stopping at all sorts of interesting places. The US also has some of the world's most spectacular natural wonders. Many US National Parks, such as Grand Canyon, Yellowstone, and Acadia National Parks, offers plenty of outdoor activities to keep everyone entertained. It has many family-friendly attractions, such as Disney World in Orlando, SeaWorld in San Diego, and LEGOLAND in California. There are numerous options for those looking to explore the country's history, from the iconic Statue of Liberty and Ellis Island to Mount Rushmore.
3.  Spain
Spain is a fantastic destination for families looking to go on holiday. Its warm climate and stunning beaches make it a great place to relax and unwind. But it's so much more than a beach holiday. It's full of culture, adventure, and activities that appeal to all ages. From exploring ancient archaeological sites to learning about the colorful local cultures, there are plenty of ways for families to make lasting memories together. For those who want more exciting activities, adrenalin-filled water sports or beautiful hikes are an excellent way to reconnect with nature. With its incredible natural beauty and stunning cities, Spain is the perfect family holiday spot for those needing quality time.
4.  China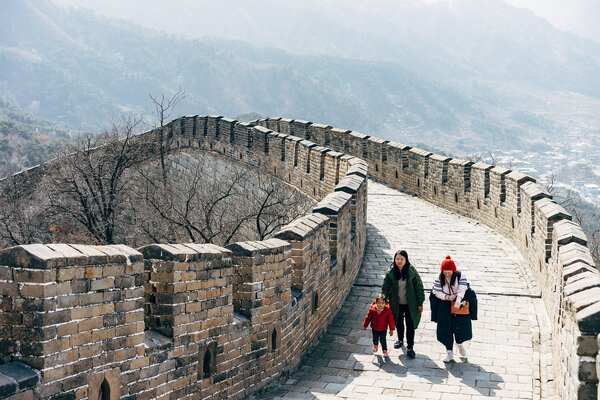 China is a beautiful destination that offers something special for every family member. While there, they can explore China's long and illustrious history by visiting iconic landmarks like The Great Wall or the Forbidden City in Beijing. There are also plenty of awe-inspiring sights, such as the terraced fields in the countryside created over two thousand years ago and picturesque lakes surrounded by lush jungles and mountains. With its splendid culture, fantastic cuisine, and friendly locals, China is also a great place to relax and spend quality time with loved ones. Families can participate in activities such as tai chi and cooking classes or even shop at bustling street markets to find perfect souvenirs from their holiday.
No matter where your family chooses to travel, there will surely be plenty of fun and memories options, as well as opportunities to learn more about our world. From grand cities and stunning natural wonders to cultural activities, each destination offers something special that will create lasting memories for years to come. Make the most of your holiday with a great adventure in one of these incredible places.