Guest Posting on Safe Search Kids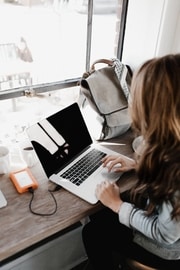 Safe Search Kids welcomes quality guest posts from bloggers. Its how we build our content to keep our safe search features free for schools and kids at home. We do not sell links in exchange for posting articles. Therefore, we are continually working to attract quality writers who present topics that are relevant for our readers. This includes kids, parents, and educators.
Our contact details are below, but to ensure acceptance of your guest post, we first encourage you to read this page before presenting article topics.
Guest Posting Guidelines:
This is an abbreviated version of our guidelines.  More specifics will be emailed to you when we reply to your email. 
Articles must be written by someone who is proficient at English.
Articles using spinner software will be rejected.
Supply samples of your writing with your request or after we respond to your email when submitting topic ideas.
We no longer accept articles about VPN's.   
We do not allow websites offering essay writing or services that do homework for others.
We focus on topics related to school aged kids and their parents and/or educators.  We do not accept articles about babies or toddlers.
All articles can be written with one or all of the following audiences in mind; Kids, Parents or Educators (including schools and individual teachers who use our safe search tools).
We do not accept payment for guest posts. Our goal us to receive quality articles relevant to our readers.
All articles should be written with sensitivity to the fact that younger children frequent the website to use our safe search features.  Therefore, please be tame with language when writing about sensitive or scary topics related to the dangers of the internet.
Our email is below, but first please review our categories to determine appropriate article topics as follows:
All guest post article submissions are checked by COPYSCAPE before we post. We encourage this tool for writers who are gathering information from online resources to ensure their final article versions are unique without any duplicate content.
If you would like to submit a guest post for Safe Search Kids, please send email directly to admin @ safesearchkids.com – Please check your spam folder if you don't see our reply.  We respond to all emails within 24 hours or less.
As mentioned, we will reply with complete guest posting guidelines and provide tips on how to write a quality article that also gets traffic on Google. Submitting a well written article that utilizes effective search engine optimization (SEO) strategies is WIN-WIN for both you and our website.
SEO Strategies Most Guest Post Writers Don't Know
If your article ranks lower on Google than a competing article, Google will increase the ranking of your article simply because the click through rate it gets (popularity).  Here are some ways to get a higher click through rate for your guest posts:
Although Google allows indexed article titles to be up to 65 characters, titles that are from 15 to 49 characters get a higher click through rate (CTR) by 8.6%.
Titles with questions get a higher click through response by 14.1 %.
Titles that resemble education, such as "how to" or "step by step" instructions get 10.4% more clicks.
You'll earn a 45% increase in clicks when your exact query keyword is in the url as well as the title.
Power words increase click throughs by 13.9%.
Titles with years in them generate 4.9% more CTR.
Evoking curiosity in your title increases CTR by 5.9%.
Look at paid ads so see what others titles advertisers are using on Google.  All ads go through Google AdWords quality score so it shows what Google values.