Parentaler App | Download Access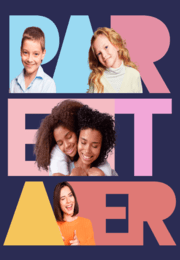 As kids grow and become more curious, they may come across new people and situations that are way beyond their understanding or ability to handle them. While it's fairly easy to keep an eye on them when they are around you, their online world is usually off-limits for parents or other adults.
Safe Search Kids recommends Parentaler to help parents stay informed about their child's online activities and ensure they are making good decisions.
Click Here to Access Easy Set Up
In addition to the standard parental control features that Parentaler offers, here are some additional benefits to download this app over others.
Compatible with Android and iOS

The application works smoothly on any iPhone, iPad, or Android device. You can also access your dashboard from any device or browser.
Quick and smooth installation

Get up and running in no time with our detailed installation guides and easy ordering process.

Quiet monitoring

Our parental control app operates in the background mode. No notifications or alerts are sent to your child's phone, so they won't know when you're looking. Sometimes it's essential.
Around-the-clock support

Our multilingual support team is there to help with any questions or concerns 24/7. Just message us in the chat or send an email, and we'll get right back to you.
Photo and video

Browse through the pictures and videos stored on your child's phone and save them if necessary.

Keyword alerts

Create a list of inappropriate or prohibited words and receive alerts if your child uses them in conversations or web searches.

Screen capture

Take screenshots of their screen and get a better look at their chats, browser activity, and more. View all screenshots in your dashboard at any time.
To begin with Parentaler, you only need to choose your subscription and download the app to monitor your child's phone. Once you have downloaded the app, follow the on-screen instructions to create your Parentaler account and set up your family devices. You can personalize the parental controls for your each child's devices.
Learn more about Parentaler and Try it Now using the easy set up wizard customize the settings for your family – click here.
Safe and Secure Internet Browsing
Visit each page to bookmark each resource:

Google Safe Search
Safe Image Search
Search Wiki Kids
Video Search
Safe Games