Privacy and Cookie Policy | Terms of Service
This website (Safe Search Kids at https://www.safesearchkids.com) provides Google SafeSearch results free of charge to any user from any location with internet access. All search results are delivered from Google's main search engine domain at google.com with safe search automatically activated within the approved policies of the Google Custom Search Engine Program.
Safe Search Kids is not endorsed by Google, nor is it directly affiliated by or acknowledged by Google. The tools used on this website has been created and implemented by an independent Google Custom Search account in partnership with Safe Search Kids.

Search results are provided by the default search results as determined by Google SafeSearch filtering. Within the guidelines of Google Custom Search, additional urls (full websites including sub domains, or individual pages therein) have been removed as we deem them inappropriate for our users.
We welcome suggestions from our users in order to add to the filtering effectiveness of Safe Search Kids. All requests submitted through our contact page by users for removal of additional urls (websites, whether in whole or in part) from our search results are reviewed by us within 48 hours. Implementation of these removal requests, or the decision to not comply with these suggested exclusions, are subject to our discretion as to whether the information on said urls (websites or pages therein) are indeeded inappropriate for our users. Safe Search Kids makes every effort to reply to individuals who contact us with suggestions on our search results.
Copyright Notice
You may view, download and print pages from our website for your own personal use, subject to the following restrictions. You may not republish material from this website in whole or in part online. (This will result in duplicate content and hurts our website listing in Google search results. As stated previously, links to the content on our website is permissible). You may not reproduce, duplicate, copy or otherwise exploit material on our website for commercial purposes.
Printing content from our website for personal use or for educational purposes, such as in a classroom, is permitted as long as credit is given to Safe Search Kids with full stated url www.SafeSearchKids.com.
All articles on Safe Search Kids are protected by Copyshield to ensure that all content uploaded by us is 100% original and not copied or paraphrased from other articles.  We also use Copyshield to monitor when our written content may have been stolen or paraphrased, which is to say that an article of ours was re-written without the writer conducting their own personal research from a variety of sources to produce an original work.
Use of Images
The use of images directly from our website is prohibited as we have paid royalty fees for these images. Re-use of our images on your website would require third party websites to also pay the same fee for each image used. However, the use of our logos to link to us from your resources pages is allowed.
Kids Image Logo | Name Logo | Square Logo | Kids Square Logo
Feature images on our website are provided by depositphotos.
Privacy Policy
We use cookies to ensure a more personalized experience for repeat visitors.  We track general information about the type of user on our website, but do not collect peronsal information accept that which may be asked for in an email sign up list for our own personal uses only.  We do not sell this information when collected.
Third party vendors also use cookies to serve personalized ads based on a user's prior visits to our website.  You may opt out of this information being sold to other marketers.  Google's use of advertising cookies enables it and its partners to serve ads to your users based on their visit to your sites and/or other sites on the Internet.  Users may opt in or our of personalized advertising by visiting Googles ads settings.
Continue reading to learn about about cookies and how they enhance experience and what you can do to protect yourself from your usage data being used or sold to other parties.
About Our Cookie Policy
This Cookie Policy explains what cookies are and how we use them. You should read this policy to understand what cookies are, how we use them, the types of cookies we use i.e, the information we collect using cookies and how that information is used and how to control the cookie preferences.  You can at any time change or withdraw your consent from the Cookie Declaration on our website.
As is common practice with almost all professional websites this site uses cookies, which are tiny files that are downloaded to your computer to improve your experience. This page describes what information they gather, how we use it and why we sometimes need to store these cookies. We will also share how you can prevent these cookies from being stored however this may downgrade certain elements of the sites functionality.
What Are Cookies?
Cookies are small text files that are used to store small pieces of information. The cookies are stored on your device when the website is loaded on your browser. These cookies help us make the website function properly, make the website more secure, provide better user experience, and understand how the website performs and to analyze what works and where it needs improvement.
For more general information on cookies see the Wikipedia article on HTTP Cookies.
Cookies Explained (Educational Video)
Before we go into how we use cookies, watch this video that shows how cookies work to enhance user experience while visiting websites, but also collects information that you may not want collected.
How Do We Use Cookies?
As most of the online services, our website uses cookies first-party and third-party cookies for a number of purposes. The first-party cookies are mostly necessary for the website to function the right way, and they do not collect any of your personally identifiable data.
The third-party cookies used on our websites are used mainly for understanding how the website performs, how you interact with our website, keeping our services secure, providing advertisements that are relevant to you, and all in all providing you with a better and improved user experience and help speed up your future interactions with our website.
We use cookies for a variety of reasons detailed below. Unfortunately in most cases there are no industry standard options for disabling cookies without completely disabling the functionality and features they add to this site. It is recommended that you leave on all cookies to enhance your user experience based on your past general internet use.
How can I control the cookie preferences?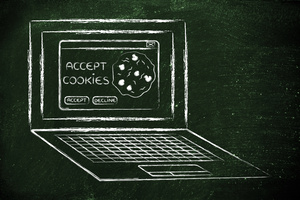 Different browsers provide different methods to block and delete cookies used by websites. To find out more out more on how to manage and delete cookies, visit allaboutcookies.org.
Third party vendors, including Google, use cookies to serve ads based on a user's prior visits to your website or other websites.  Google's use of advertising cookies enables it and its partners to serve ads to your users based on their visit to your sites and/or other sites on the Internet.  Users may opt out of personalized advertising by visiting ads settings. You may also opt out of a third-party vendor's use of cookies for personalized advertising by visiting www.aboutads.info
Third Party Cookies
In some special cases we also use cookies provided by trusted third parties. The following section details which third party cookies you might encounter through this site.
This site uses Google Analytics which is one of the most widespread and trusted analytics solution on the web for helping us to understand how you use the site and ways that we can improve your experience. These cookies may track things such as how long you spend on the site and the pages that you visit so we can continue to produce engaging content. For more information on Google Analytics cookies, see the official Google Analytics page.
The Google AdSense service we use to serve advertising uses a DoubleClick cookie to serve more relevant ads across the web and limit the number of times that a given ad is shown to you. For more information on Google AdSense see the official Google Advertising Privacy Policies.
We use adverts to offset the costs of running this site and provide funding for further development. The behavioral advertising cookies used by this site are designed to ensure that we provide you with the most relevant adverts where possible by anonymously tracking your interests and presenting similar things that may be of interest.
We also use social media buttons and/or plugins on this site that allow you to connect with your social network in various ways. We collect your public profile data only from your consent that you grant before initiating Social Login, from the social network used to login at our website. This data includes your first name, last name, email address, link to your social media profile, unique identifier, link to social profile avatar. This data is used to create your user profile at our website. You can revoke this consent at any time from your profile page at our website or by contacting us.
Geolocation IP Detection: This site is using GeoLite2 City database (updated weekly) to identify the geographic location of your IP adress. This site is saving the IP of the visitors of the last 1 week for performance reasons.
Google Analytics is used on this site to track and analyze usage. This includes information about your computer and about your visits to this website (including geographical location, browser type and version, operating system, referral sources from other websites, length of visit, page views and website navigation). No personal information from individual users is accessible to us. Tracking data collected about each computer used is in general terms and is kept secure within the Google Analytics account managed by Safe Search Kids. This information is not shared with any third party.
Personal Data Collection
We do not collect personal information from those how visit our website. Email addresses that come into our possession from individuals contacting us on our contact page are used solely for the purpose of responding to those requests directly. We do not sell or rent those email addresses to third parties, nor do we place those emails on a mailing list.  Email addresses are not stored for any other purpose beyond the function of corresponding directly to the user request via email or via the submission form on our contact page.  These addresses are naturally deleted over time.
Additional Terms of Service
Articles
Articles on this site may include embedded content (e.g. videos, images, articles, etc.). Embedded content from other websites behaves in the exact same way as if the visitor has visited the other website.  These websites may collect data about you, use cookies, embed additional third-party tracking, and monitor your interaction with that embedded content.
These websites may collect data about you, use cookies, embed additional third-party tracking, and monitor your interaction with that embedded content, including tracking your interaction with the embedded content if you have an account and are logged in to that website.
Linking Policy
Linking to Safe Search Kids from another website is allowed and encouraged so long as the graphic/image or linking text used properly conveys the theme and purpose of our child friendly free search service. This includes schools who may place a link on any of their pages for students to use at will.   Links to a specific article on our website should properly match the content of the article, whether it be a generic title such as Safe Search Kids or specific text related to the topic of one of our articles or one of our search tools.
Framing of this website within another website is not allowed: Framing is when our website and search results appear within the frame of your website. Links to this website should be placed on websites in one of two ways.
Links can open in the same browser window (where users can click the 'back' button to return to your website)
Links to our website can be set to open in a new window without closing our existing website content.
Links to this website may be directed to any page the user sees fit. Multiple users are allowed to access this website simultaneously and may be directed from any other website to browse articles or search from any search bar on the top or bottom of any page.
The articles on this website may contains links to other websites that are deemed safe and resourceful by Safe Search Kids. We are not responsible for the privacy policies or practices of third party websites that one of our article links brings you to.
Legal Disclaimer
This website contains general information about online safety for kids and information related to internet safety and security in general. It may also contain articles that provide valuable information to kids, parents and teachers.  The articles on this website are not advice and should not be treated as such. Safe Search Kids makes no guarantee of the authenticity of expertise of third party websites that are referenced in relation to individual articles on this site. This website is meant to be used as a resource in conjunction with other research conducted by each individual on the topics contained within our article pages. Visit our home page for our latest posts.  For article categories, visit the links in the right column of our site.