Steps To Finding An Excellent English Tutor For Your Child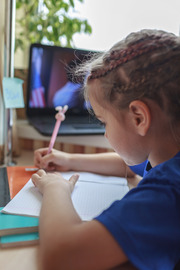 Your child deserves the best chocolate, candy, and of course the best English tutor.   Tutoring on its own has become a larger part of the academic community as almost every school and organization has a tutoring center. The service has also been made unrestricted by teachers and students who often offer it as volunteer service or a means to earn extra dollars.
Although this service is in abundance which means it should be easy to find almost any tutor that you want, it is imperative that you find the one that suits your child's needs while excellently delivering the job, and doing this task may be quite arduous. But there is an assurance that by the time you are through with this article you will be able to discover the perfect English tutor that your child needs following just three steps.
The good thing is that these steps are useful regardless of whether you are considering getting a tutor for the first time or your child has worked with one before, it is also helpful regardless of the level of education whether they are in elementary, middle, or high school.
In the quest of finding the perfect English tutor for your child you have to;
Realize your Objectives
The moment you discover that your child is having difficulties learning English and you have concluded that what your child needs is a good English tutor for kids; you will have to do some little research on the child by answering some introspective questions. These questions will serve as the foundation to help you discover the child's needs and understand the child better.
Although some of the answers to these questions are what the tutor should find an answer to on their own. Your assignment is your assignment and the tutor's assignment is his assignment. But the results from your research will guide you in identifying your child's needs.
Question 1: Learning Style
The first question is to identify your child's learning style.
Your child's learning style is the method that helps them learn and assimilate quickly. Some children learn by reading, touching, listening, or through pictorial effects such as pictures, videos, or moving objects.
Question 2: Learning Preference and Motivation
With that being established, you have to find out if your child learns better with a male teacher or a female teacher, and find out what motivates or drives your child to learn.
Some of these questions can be asked of the child and the child's teacher to be accurate. Another way to find answers to these questions is through the school counselor, the counselor should have the files that track your child's scores in tests and notes on possible personality problems.
Question 3: Budgeting
Under this category, you may also need to ask yourself how much of your time and money you can devote to tutoring.
Explore your Options
Searching for potential tutors for your child can be done through the following steps:
Reach out to your child's school to confirm if they have a list of registered tutors.
Ask friends and families for recommendations
Visit a reliable online learning center to hire one
Assess your Options
After you might get a list of about 2 or 3 or more potential tutors, the next thing to do is to evaluate them to find out which one is best for your child.
Here are lists of questions you should look into:
Set up a physical or online consultation with the tutor. This helps you have a physical assessment of the person who is going to be tutoring your child as well as giving you room to assess them.
Inspect their certifications thoroughly and carefully, you need to find out if their skills match your child's needs and your goals.
Have an idea of the type of teaching background they have, this includes the number of years, the kind of style they have used over the years, and the schools and children they have worked with. If it is possible tell them to get a recommendation letter if they applied for the opening online, you can as well ask them if they have worked with children who are identical to your child in terms of age and ability.
Find out how the tutor will assess your child
Find out how they will discover your child's strengths and weaknesses
Find out what method will be adopted to tutor your child and how it will be implemented
Confirm if the tutor would love to work hand-in-hand with the child's classroom teacher and counselor
Ask them how long it will take for them to have their lessons prepared according to the subject matter and the needs of the child.
Find out how the tutor motivates his students to learn and study and make sure it suits your child's way of getting motivated.
Find out where they prefer the tutoring to take place as some tutors prefer a library or their tutoring center and if you want the tutor to come to the house for the exercise then you should let them know of that arrangement but make sure there is an arrangement for another person to be in the house while the exercise is going on.
Ask how long it will take for the child to progress and develop their skills
Find out how much they will charge for the next job
Finally, find out about their expectations from you and if there is any area they want you to come in as a form of assistance to the child.
Also, it is imperative to work on a contract form between you and the tutor. Here, you can find out more about their payment policies. Some tutors accept only cash and require that you pay them in advance, while others don't. You should also find out if they want to be paid per session, or on a weekly/monthly basis. Whichever works for you and the tutor should be documented to avoid future misunderstandings.
In addition, make sure you are aware of their cancellation policies. Some tutors like to be given a week's notice once their services are no longer needed while some are rather flexible.
Conclusion
Finally, after you have successfully secured the perfect tutor for your child, you have to seal it up by partnering in the result. And how you can do this by tracking your child's progress by asking for feedback and monitoring their grades. You can also observe your child's relationship with the tutor by choosing to be part of the session sometimes.