3 Tips for Using Animation Videos to Liven up Online Course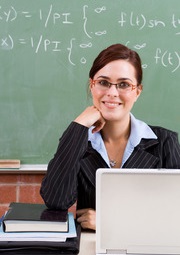 The advent of online education has given rise to the adoption of modern and unconventional techniques to teach students. Animation videos in e-learning have become valuable resources incorporated into presentations and lectures to improve the teaching and learning process.
Whether it is a playful 2D animated character or a 3D animated video, animations liven up online courses and help to drive home the objectives of the learning. This post looks at three tips you can use to boost engagement in your online courses using animation videos.
How to Make Animated Videos
Before learning the tricks and tips for using animation videos to liven up online courses, it is imperative to know how to make these animated videos. It is impossible to leverage a technique you do not know how to create. So, the first step is to know how to make animation videos using the best tool available in the market.
Doratoon: Online Animation Maker per Excellence
Doratoon is a reputable and highly intuitive online animation maker. The software tool offers extensive resources for creating customized animated videos. It offers millions of royalty-free animated templates, animated characters, props, backgrounds, footage, props, and others.
You can create professional-looking 3D animations using Doratoon without any experience or skills. The tool has many features that make it the best choice for creating highly engaging videos for online courses.
Whatever topics you have to cover in your online course, you will find the perfect animated template you can adapt to suit your needs. Everything you need to create an attention-grabbing animated video for your e-learning project is available in Doratoon.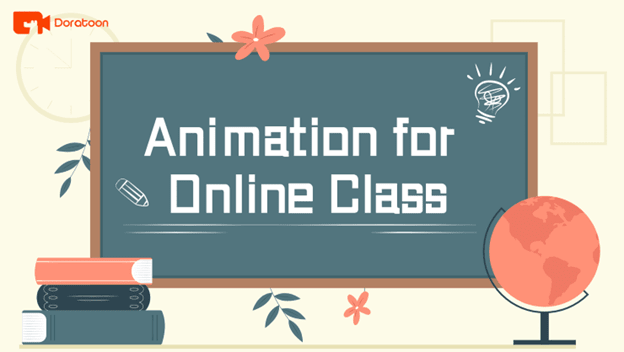 How to Make an Animation for Free
Step 1: Sign up for a free Doratoon account with your email ID and password.
Step 2: Select an animated template for your e-Learning video creation.
Step 3: Edit the template and incorporate your content. The intuitive editing tool lets you drag and drop elements. You can import personalized images or use them from the millions of royalty-free animations and backgrounds available on the platform.
Step 4: Preview your animated video and download it to your computer system. That is all it takes to make educational videos with Doratoon.
Top Features of Doratoon
AI Drawing and AI Dubbing
Text-to-Speech Feature
100 Million+ stock images and video clips
1000+ animated characters with facial expressions and actions
10000+ stock props
10000+ 2D and 3D animated background images
Everything you need to inspire your creativity is available with Doratoon. You only have to explore and create your e-learning video in minutes.

Tips to Use Animation Videos to Liven up Online Course
Now that you understand how to use an online 3D animation maker like Doratoon to create animation videos for your online courses, let us see tips you can use to make it better. What do you need to do to boost the engagement and interactions of students with animation videos? Here are the top three tips.
#1: Have a Story-based Content for your Animation Video
Creators underrate the place of the plotline in contemporary entertainment. It is easy to hide behind the stylish design, flashy elements, and the paparazzi. However, you cannot do this with educational animation.
The goal of creating animated videos for e-learning courses is to impart knowledge and equip learners with some skills. To drive home the points:
You need a narrative thread in your creation. This offers an element of memorability to your video, which is very critical in learning.
Do not use animated characters haphazardly. Let them work as your assistant in telling the story. You can use elements of simulated exercise or video sequences to build momentum for your story.
Give your animated character a backstory and bio to help your audience connect better. Choose characters that align with your topic and give them depth to achieve an emotional connection with your audience. You can make this possible by weaving your animated video around a storyline.
#2: The Simpler the Better
Never try to over complicate your animated videos. Yes, the temptation is there to use many elements, especially when you have millions of digital assets at your fingertips. However, you must not fall into temptation if you do not want to make a mess of your creation.
As you work on an animated template, remember that you are creating content for educational purposes. You are not making a movie. Therefore, reduce the elements and only use important assets.
Keep it simple, smooth, and linear to make it understandable and memorable.
While it is important to make the course fun, do not make it too playful to the point of losing the essence of the teaching.
Introduce your characters one at a time and do not have too many of them. Do not fill your e-learning with cartoon characters. They can defeat the purpose.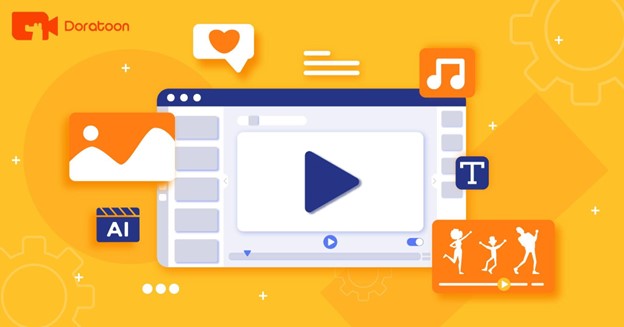 #3: Use Dialogue Effectively
Yes, we said your video should be simple, but not boring. The best way to make your animation more interesting and engaging is to use the element of dialogue. Create conversational dialogue among your characters and make the conversation natural.
You surely do not want your animated characters to sound like they are reciting a manual verbatim. Doratoon has a powerful AI Dubbing feature you can use to create a perfect dialogue for your video. You can choose your preferred voice character to deliver the verbal content of your video.
Create Animated Videos with Doratoon
Creating video animations does not have to be a difficult task. With the right tool, you can make an animation for free in minutes. We recommend Doratoon for all your educational video animations. It is available for free and comes with powerful features and tools to make your online class creation highly effective.