Young People and a Healthy Relationship with Social Media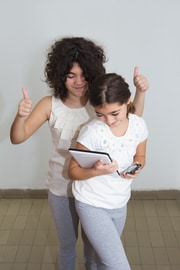 For those of us raised in the landline generation, social media can feel like terrifying new terrain. No sooner did we get our heads around Facebook, than it was deemed uncool by the younger generation, who quickly moved onto Instagram, Snapchat and TikTok. It's tempting to embrace being a 'tech dinosaur' and scoff at the latest craze, but as parents this is a risky strategy.
Our children's lives are moving more and more online, into a rapidly changing, unmarshalled digital world. It's essential we understand how they're using social platforms, to keep them safe and to support their mental health. So, here's 5 top tips to engage with our children's virtual world and help them form a healthy relationship with social media.
1. Set boundaries
Setting boundaries sounds obvious, but it's easier said than done. Particularly in the last year, allowing our children to get lost in their screens has been an easy way to give us much-needed respite. However, we know that too much screen time is detrimental to our children's mental health and can affect their sleep, so it's essential that we're helping them to strike a healthy balance.
There's lots of great advice out there about how to enforce time limits and set parental controls, but this will always work better if it's done in collaboration with your child. Ask them how much time they think is appropriate and you may be surprised by how reasonable their response is.
It's also useful to think about how and when they're using their devices. Last thing at night can affect their sleep and first thing in the morning can risk them becoming addicted, needing their 'fix' the minute they wake up. Similarly, playing on Minecraft will have a very different emotional impact to scrolling through 'beach body' images on Instagram. Sometimes setting boundaries can be as simple as telling them to change what app they're on, to give them a mental health break.
2. Educate them about staying safe
Again, this one can feel tricky when it's our children who are the digital natives, while we feel more like anxious tourists. However, on a neurological level, children and young people haven't developed the ability to gauge and assess risk accurately, so they need us to support them with this. As the digital world is moving fast, it's impossible to keep on top of all the new platforms and associated risks, so educating our children on understanding the dangers is our best hope.
Letting them know the importance of protecting their personal information is essential, spelling out just how easy it is to give details away without realizing we've done it. Also, let them know how disinhibited we can become when we're online. This is particularly pertinent when we look at cyberbullying. It may be that they fall victim to bullying and need our support, but it's also incredibly easy for children to fall into the trap of bullying others, without even recognizing that that's what they're doing.
3. Take an interest
We're often quick to judge what's a valuable use of our children's time and what's a waste. Maybe we give them our full attention when they let us know about how they got on in their football match or if they've had a fall out in the playground, but when they start telling us about what they're up to online, we immediately glaze over.
While we may find it hard to enthuse about social platforms, we still want our children to come to us about them. Our children may have whole friendship groups, hobbies and an entirely different persona online that we need to know about. So have a strong coffee, take a deep breath and try to act interested as they talk about this aspect of their lives. By being curious and asking questions we'll be better informed and we'll become closer to our children too.
4. Don't demonize social media
Similarly, it can be tempting to make dismissive comments when our children talk about their social media use. 'What are you on that for? Get outside in the fresh air and spend time with your real friends!' may be on the tip of our tongues, particularly if we've read up on all the negative aspects of social media, but all we're doing is telling our children not to talk to us about their online lives – and that's a dangerous message.
There's lots of positives to social media. For children struggling with their mental health, they can find others in a similar situation and draw strength from them, and in the various lockdowns, social media did a lot to stave off the feelings of isolation and loneliness that many young people felt. Find out how your child is using social media and if it does seem to be impacting negatively on their mental health, help them to find more positive ways of using it.
5. Encourage real life connections
Finally, as with most things, it's about balance. It's okay for children to use social media but it's important that they have other sides to their life as well. If they have a club or hobby that they enjoy, encourage them to keep it up. If it looks like they're losing interest, have an honest conversation with them and agree together what they can do to maintain connections with the real world.
Encouraging our children to have their friends over is another way to maintain those real world relationships, as is making sure we're spending quality time with them too. Days out, walking the dog, baking or getting creative together are all good ways to bring us closer to our children and are also a great way to engineer conversations about how things are going in their online world.
We don't have to 'lose' our children to social media. By being open and interested in what they're telling us, without overreacting or jumping to conclusions, they'll know that they can come to us if they have a problem. By doing this we're also modelling communication, compassion and problem-solving skills which are all cornerstones of healthy relationships. If they're experiencing these in the real world, they're much more likely to apply them to their virtual lives too.
Do prices seem to be constantly rising but you REALLY need to save on office and school electronics?   With Brands like Apple, HP, Samsung and Dell, Factorydirect.ca has what you need.  We have thousands of amazing deals on Cellphones, Notebooks, Tablets plus our back to school notebook specials starting at $99.99 will blow your mind.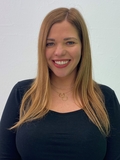 Helen has nearly 20 years' experience working with children and young people.  As a primary school teacher and child and adolescent counselor she is passionate about understanding and supporting children. Helen is head of counseling at Mable Therapy, a company transforming the way children and young people across the UK access therapy. By replacing traditional therapy methods with immersive, game-based therapy and technology, the process of achieving goals becomes fun and rewarding.