7 Internet Safety Tips for Parents And Kids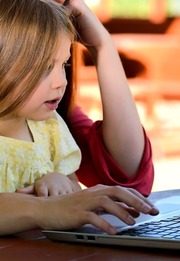 Parenting allows you to look at life from a different perspective. When you have kids, you start noticing the details in everything! While the danger of the online world and the importance of internet safety may have never occurred to you, becoming a parent has changed you!
After all, it's a dangerous world out there! Of course, keeping your kid safe is your responsibility, but it's possible when you have the knowledge. It's also important to equip your child for online safety as well.
According to the FBI, taking the right security measures can prevent online crimes.
Internet Safety Tips for Parents And Kids
Whether you use the internet or your kids, you must follow safety precautions. It's always best to be on the safe side.
Consider the following;
1.   Never Share Passwords
While you want to keep easy passwords, you must not share them with others. It's best not to tell your kids. You never know if they innocently share it with friends or other family members. So, keep the passwords safe and change the email password regularly, especially if you feel something isn't right!
Tell your kids not to share the wifi password. You never know who can use the internet and visit websites that are not safe! Also, avoid using financial accounts when you are using public wifi.
Talk to your kids about keeping passwords safe. If your children have accounts on any website, tell them not to share the information with anyone.
2.   Don't Post Kids And School Image Online
You don't want the predators to know where your child studies. It's best to avoid posting your kids' images on social media. If kids are attending a party, let the parents know that you don't allow sharing your child's image on social media.
It's all about keeping yourself and your kids safe in the online world. So, when using social media, make sure you are not sharing information about your kid's school.
3.   Don't Discuss Your Private Life Online
Keep your private life private! While there is a trend of sharing each detail online, it's not everyone's cup of tea. Some people prefer privacy and don't want to discuss their private life publicly.
Why share family matters online when you can discuss them peacefully at home? Keep your friends list private on social media. Don't add everyone who sends a friend request.
Suggest the same to your kids. But, of course, they also must not share their private life on social media or gaming platforms!
4.   Consider Privacy Settings And Parental Control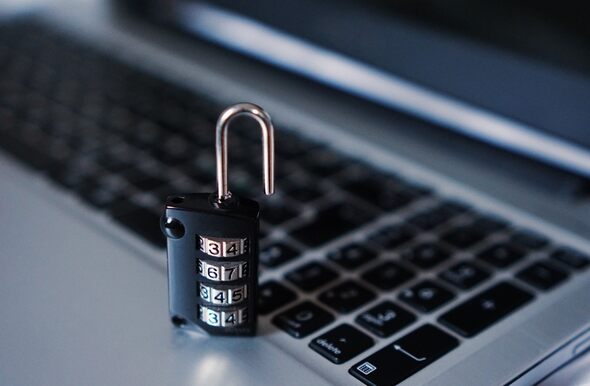 If you haven't yet, it's time to consider the privacy settings and parental control. Look into the settings and make sure you switch on the privacy settings on your laptop and other smart devices. Installing parental control apps on mobile devices, especially iPad and tablets is equally important. Tools like these can monitor, filter, and track your child's phone activities. Learn how to use the privacy settings if you are unsure. There would be YouTube tutorials to guide you, or you can ask someone for help!
5.   Never Share Personal Information
Teach your kids not to share personal information online. When kids play games at the beginner level, they may not be aware of the rules and regulations.
You never know who is on the other side of online games. So, talk to your kids about the importance of protecting personal information.
The kids must inform you if a stranger asks for a name, date of birth, or information about the bank details, and even the home address.
6.   Keep Yourself Updated About Online World
It's best to educate yourself about the online world. For example, Artificial Intelligence is an exciting topic, and there is talk about Web 3.0. People are talking about the virtual world!
You have noticed how the world has changed in the past few years. Businesses are moving online. So, you need to educate yourself about the current world to keep pace with the fast-changing world.
With proper knowledge, it's easier to differentiate right from wrong.
7.   Have An Open Discussion About Internet Safety
Establish internet rules at home. Use a common laptop or smart device. Everyone must use the internet on this device. Print the rules for using the internet, which would act as a reminder for the child and the parent.
Discuss the pros and cons of the internet with your children. When you have a strong relationship with your kid, discussing the dangers of the online world will be easy.
Wrapping It Up
Parents and kids must responsibly use the internet. Never share passwords, personal information, address, school, or kid's image online. Have an open discussion about internet safety, and never discuss your private life online. Consider privacy settings and parental control. And keep yourself updated about the online world!