3 Tips for How To Create Stunning Images With Adobe Express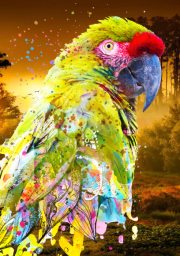 Adobe Express is the perfect tool for creating stunning visuals for your social media accounts, school projects, logos, and more.  With tons of professionally designed templates and assets, Adobe Express makes it easy to get started with graphic design. You don't need any prior experience – just intuition and a desire to create beautiful visuals.
Once you start using Adobe Express, you'll be able to create anything you need with intuitive tools. Plus, you'll have access to all the photo editing software features that Adobe is known for. To top it off, this powerful piece of software uses cloud-based technology so that you can access it on any device.
Here are 3 great tips for creating stunning images with the Adobe Express software.
1. Start a Project From Scratch or Remix an Existing Template
Adobe Express offers a wide range of templates for you to choose from. If you're feeling creative, you can start a project from scratch. Or, if you want to save time, you can remix an existing template to suit your needs.
There are templates for every occasion, including social media content, logos, and more. These are then further subdivided into categories, such as Instagram posts, posters, and presentation graphics. All of these templates can be edited within the application using user-friendly Adobe software.
You will never be lost for inspiration with the suite of templates Adobe Express has to offer.
2. Take Advantage of the Adobe Stock Library
As an Adobe Express user, you can access the entire Adobe Stock royalty-free photo collection. This means you can find the perfect image for your project without spending hours searching online. You can browse millions of high-quality photos and videos to discover the ideal one you need.
The Adobe Stock library also offers a range of fonts you can use in your designs. With Adobe Fonts, you can find the perfect font for your project in seconds.
3. Resize and Edit Your Photos in Adobe Express
If you want to resize or edit your photos, Adobe Express is the perfect tool. With just a few taps, you can easily resize content for any social media site. Plus, you can easily add Adobe Photoshop quality effects to your photos using the in-built photo editor.
Adobe Express also makes it easy to replace backgrounds in your photos. The remove background from image option quickly and easily removes the background from your image. This is perfect if you want to create a logo or focus on a specific subject in your photo.
You can also convert your images to another format such as JPG, PNG, or SVG or change the dimensions of any photo using the Adobe image editing software.
A Powerful Suite of Tools for All Your Design Needs
Adobe Express is the perfect tool for anyone who wants to create stunning visuals. With a wide range of templates, a powerful photo editor, and access to the Adobe Stock library, you can easily create anything you need.
With these 3 Adobe Express Tips, you're on your way to creating stunning visuals in record time. So what are you waiting for? Get creating!
If you enjoyed this blog post, check out our other posts for helpful tips and tricks for creating stunning visuals
Expand Your Knowledge
Explore the best web design apps and websites for students.

Discover amazing skill development apps for kids.