How Paint by Numbers Can Help a Child's Development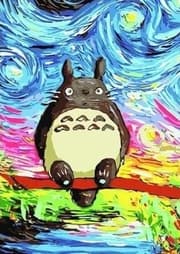 If you're looking for a peaceful, fun experience for you and your child, then Paint by Numbers is a very good idea. What makes it great is the fact that you can easily have fun together or even allow your child to pursue his creativity and create some amazing art pieces.
Paint by Numbers for children is one of the best ideas if you want your child to explore his/her creativity and come up with some amazing wall hangers as well.
Here are some of the reasons why this is a great opportunity for kids!
Instructions are easy to follow
Even if kids don't think they have an artistic side, they do, but they didn't really uncover it yet. Paint by Numbers helps with your kid's development because it encourages your child to venture into the unknown of their creative outlet. The instructions are easy to follow, and your child will develop great creative skills this way. Plus, it's all guided, so you don't even have to be there to assist in any way, which is incredibly important to keep in mind.
It provides a great creative outlet
A great advantage when it comes to Paint by Numbers for kids is the fact that it can be a great creative outlet. It's a way for your child to try out something new and acquire a very important skill. On top of that, there's a lot of room for creativity and pushing the boundaries in a fun way, which is exactly what you need to keep in mind. It might not be simple to do, but the benefits are second to none.
Your child learns more about being patient
Kids are known to be impatient, so activities that teach kids how to focus during a challenging task are important.  Paint by Numbers helps them to unwind, relax and learn patience while having fun. This is one of those things that kids find it really hard to learn, but it does help a lot, since your kid will find it easier to uncover and understand everything, with results being second to none every time.
It develops imagination
A Paint by Numbers canvas is filled with numbers, and it's up to your kid to bring those numbers to life. It might not seem that much, but the truth is that your child gets to use his imagination to bring the scene to life. It's a great exercise to test his/her imagination, while coming up with something that's different and fun. It's one of those things that it might take a bit to develop. But at the end of the day, the payoff is great, and that's exactly the thing you want to pursue as much as possible here.
Learning more about colors
Maybe the best thing about Paint by Numbers when it comes to developmental skills is the fact that it encourages kids to learn more about colors. It can be difficult for a child to identify colors and remember their name. But thanks to something like Paint by Numbers, the entire thing is a lot more natural. It just leads to a better experience and a lot more fun. Which in turn makes things easier and more engaging in the long run. All you have to do is to avail the opportunity and introduce your child to this new activity. He/she will surely enjoy it and have a lot of fun.
Your child learns more about experimenting
No two Paint by Numbers kits will bring the same joy and excitement, or even difficulty level. But that's the cool part about all of this, the fact that kids get to experiment and learn how to step out of their comfort zone. That's great when it comes to developmental skills, because your kid needs to learn how to be uncomfortable and how to deal with those situations. There are always things like these appearing in life, so learning more about them via Paint by Numbers is very helpful in the long term.
It helps increase brain movements and concentration
Paint by Numbers brings in a very meticulous task. It takes a lot of time and attention. This is great because both the brain hemispheres are stimulated. The left one is dealing with the rational and logical aspect, while the right hemisphere is all about emotions and creativity. This is an activity stimulating both sides of the brain, and that's obviously very beneficial from a developmental standpoint. While this is happening the activity is helping your child develop fine motor skills.
Increasing emotional intelligence
While trying Paint by Numbers, kids get to experience empathy, love and happiness. This is the type of activity that makes a lot of emotions flow, which is great. You want your child to understand emotions and know how to deal with them. That's really handy and it brings a major potential all the time. It's not going to be simple to achieve the results you want, but in the end the benefits can be second to none.
Boosting the attention span
Believe it or not, Paint by Numbers is also an activity that focuses a lot on attention. That's why this is great for kids, since it helps them be a lot more attentive and careful. Having a great attention span does help quite a bit and it conveys the results and benefits that you may need. It's very helpful to at least try out Paint by Numbers with your child, and you will see how much it helps him/her.
Conclusion
There's no denying that Paint by Numbers is a great activity for the entire family. However, it's particularly great for kids, since it can easily convey extraordinary developmental benefits in the long run. This is one of the most incredible actions to focus on, and the quality can actively shine. Since there are so many Paint by Numbers kits to choose from, you just have to find the right option to suit your needs. It delivers a great way for your kid to develop amazing skills, which can be really useful in the long run!
Read about the benefits of art therapy working with children.