How to Identify Speech-Language Milestones and Facilitate Growth at Home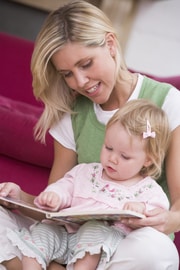 As parents and guardians, we have a crucial obligation to secure the wellness of our kids. Part of that tough job includes knowing exactly how to keep track of and encourage physical, cognitive, linguistic, and social growth, specifically in the early years of life.
We will talk about general speech and language anticipated from birth to 36 months and give suggestions to assist moms and dads in supporting their children's advancement. As these are generalized, remember that each child develops at their own rate. If problems persist for the past couple of months, look for specialist support. There are different ways pediatric speech therapists assist parents in developing ways to support child development.
Birth to 6 months:
During this young age, your infant ought to react to sight as well as sounds. Babies will undoubtedly babble, squeal, laugh, and utilize various cries for various needs. Throughout this early stage, talk during the day, describing what you see, what you are doing, and where you are going. Respond to your baby's articulations and facial expressions, as these are their attempts to interact! Begin reading aloud daily, using vibrant, repetitive/rhythmic passages and a vibrant voice. Babies react well to parentese, which is talking in a sing-songy voice.
7 to 12 months:
By age 1, children generally respond to their name and recognize things by label, point or grab wanted items, comprehend simple instructions, and make use of motions. Speech may include a lot more complex babbling, 2-5 early words, and a replica of noises. To encourage language development at this age caretakers must respond to squealing, model great speech, incorporate nursery rhymes or easy songs right into regimens, educate the names of familiar people and day-to-day things, take the child to new locations, and also play straightforward games such as "peek-a-boo" as well as "pat-a-cake."
1 to 2 years:
Between 12-18 months, many children reply to 'no', understand basic commands and concerns, point to a few body parts, make animal sounds, use 10-30 words meaningfully, and begin to integrate words.
By 24 months old, kids can generally adhere to two-step commands, use at the very least 50 words, start to ask what, who, and where questions, and also make use of two-word sentences. Speech sounds anticipated by this age include p, b, m, h, w, and vowels.
To promote language development at this age, caregivers should attempt to:
encourage, reward, as well as praise efforts to speak
narrate acquainted routines
talk simply, plainly, and slowly
discuss new circumstances before you leave, while there, and once again when back in your residence
model ideal eye contact
describe what your kid does, really feels, and also listens to
play kids music
This is a terrific age to develop a day-to-day reading routine. Your child can participate by picking publications, turning pages, pointing to photos, and naming things they see. Parents, guardians, and caregivers can engage children by making remarks, asking easy concerns, and checking out the exact same book in various methods.
2 to 3 years:
As young children grow, they develop speech and language skills promptly. They seek verbal communication with others as well as establish more complex play plans, engaging in pretending to have fun with themselves and others. Your 2-year-old should develop three-word utterances, know how to hold a book upright, as well as show an exploration of writing versus drawing.
Children do best when playing with familiar adults and also various other peers. It is vital to make time to play and participate in shared activities with your youngster daily. If your child is not able to communicate with unfamiliar people or not yet utilizing basic sentences by age 3, it may be time to seek aid from an experienced expert.
Paula Acuña, M.A., CCC-SLP, is a licensed bilingual (English-Spanish) speech-language pathologist. Her practice, Ms. Paula, SLP Bilingual Speech + Language Services, offers bilingual evaluations, speech therapy, consultation, and training to meet diverse client needs. Paula and her team are dedicated to providing effective, individualized intervention to support children, adults, and their families via in-home, on-site, and telehealth services.
Read more about why speech issues negatively affects quality of life and how text to speech readers can help.