How We Talk Like Animals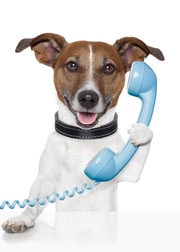 You wave at your buddies, signaling them to come close. You're walking home from school, smell fried chicken and pick up speed. Your friend doesn't see you across the park, so you whistle. You know that a girl or boy that you really like will be at the school dance so you make sure that you are wearing your good jeans.
Those are all examples of how you talk like animals talk.
We humans have developed ways of communication that go beyond how animals talk. We can exchange ideas about dreams and the future and technology. Animal communication tends to be geared to survival; that is, escaping predators, signaling the readiness to mate or about finding food.
We are animals and although we have evolved to create this marvelous thing called "language," we still have the instinct to respond to "non-verbal signals."
Consider crabs. They are known to wave their claws to signal to a potential mate. This is similar to you outstretching your arm and waving at friends.
Smells are very strong with animals, directing them to good eating, just like you with fried food. The scent animals use most commonly are created by pheromones, a hormone some animals secrete. These pheromones alert others about a perfect mate or of an approaching predator. Your male dog uses pheromones when he raises his leg to mark his territory.
Bird songs are whistles that speak a thousand words. They can be used to call their babies, alert others to danger and to scold an intruder. But humans also use whistles.
Primitive peoples are known to use whistling before using words. New Zealand aboriginals use whistled tones to talk to the dead. You use whistling to call your friends over.
Dancing is another method that animals use to communicate. Bees dance to signal not only the presence of food, but how good it is. That is called the Waggle Dance. Other animals dance as a method of communication—like humans. Think about that at your next school dance.
Elephants tell other elephants that they want to play by winding their trunks around each other. Gorillas communicate anger by sticking out their tongues.
Peacocks use their spectacular plumage the same way that girls, boys, men and women do: to show that they are attractive and worthy of attention.
From the beginning of life on earth, animals evolved and survived and went on to raise generations of little animals—and that includes us. We are long removed and advanced from animals in many ways. In other ways, we are bees dancing about food.
Remember that the next time you make a face at a friend who is about to say something silly.