5 Truly Unique Kids Birthday Party Ideas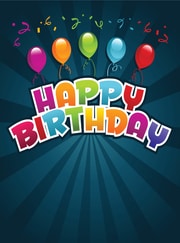 As a parent, you want each and every birthday party you throw for your child to be as unique and memorable as the last.  Unfortunately, each year that passes by makes it more challenging to think of a different idea. Thankfully, we have 5 truly unique kids birthday party ideas for you, and these work for kids of any age!
Let's dive in and find your next big birthday party hit. A party your kids never forget.
1) Have a real fire truck at your next party!
Every child, boy or girl, is fascinated by the roaring engine and blaring sirens of a big red fire truck! So, why not have one at your next event?
Yes, this is indeed possible.
Fantastic Fire Department is an example of a company that brings a kid friendly fire truck to any kid's birthday party.
This is perfect for parents who want to make a big impression and love going all out with decorations.
Imagine your children wearing firefighter outfits complete with hats and boots as they pretend to put out fires with a giant fire hose.
Pair this with inexpensive water balloons, and you have yourself the perfect outdoor water day.
2) Interactive foam parties for kids!
One of the biggest struggles during summer is finding something cool and refreshing to do outdoors.
Combine that with the already difficult task of finding an entertainment option that gets everyone involved while throwing birthday party at home, and your choices become pretty limited.
Or so they seem.
A fantastic new kids birthday party idea for large summer events is foam parties for kids!
What is a foam party?
It's like a dance party but inside a giant pile of refreshing foam!
This is possible thanks to a giant foam cannon that fills any outdoor area up to 6 feet in foam in minutes.
A definite picture-worthy moment.
3) A mini golf course … that comes to you!
Everyone loves mini golf!
Unfortunately, mini golf is such a popular birthday party choice it is tough to find a course that isn't already filled with other families.
So – instead of going out to a course, why not bring the course to you?
At Safe Search Kids we are all about keeping creativity alive and encourage you to experiment with creating your own mini golf course at home. This can become a great family DIY project and then turn into the ultimate kids birthday party idea.
Not the DIY type? A company like Mini Golf On The Go specializes in bringing a full mini golf course to your event location.
Looking for high-quality golf equipment? Sunday Golf has it all with all their great golf bags and other golf equipment such as golf valuables pouches that you can get and worth investing for.
4) Sleepover TeePee parties
There is nothing more exciting to a child than when they have their first sleepover with all their friends.
A sleepover party is an inexpensive yet engaging birthday party option.
You can take this option up a notch by adding teepees to the mix!
You can purchase or build your own and let the kids decorate and organize their own teepees to match any theme they like.
From there, you can let the kids' imagination go wild as they enjoy the party in their own little teepee hut.
5) Build your own escape room in your home!
Now, this birthday party idea is for the busy mom who loves to DIY and enjoys creativity.
Spend an evening planning out different puzzles and games throughout your home.
When the DIY escape room is ready, split the party guests up into different teams and see who can figure it all out first!
Have some prizes handy for the winning teams and watch as the party turns into a friendly competition that gets everyone involved.
And that is a wrap! There are a few truly unique birthday party ideas that can hold you over for the next 5 years.
Each idea is memorable, inclusive, and works great for any age, and will make you look like the rockstar parent you are!