14 Activities Which Help Develop Coordination In Kids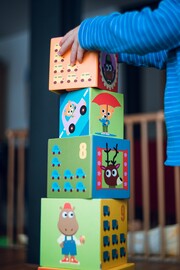 loping coordination in kids is important for several reasons. Coordination is the ability to use different parts of the body together smoothly and efficiently, and is essential for many physical activities. Good coordination can help kids perform better in sports and other physical activities, and can also improve their balance, posture, and overall health.
In addition, coordination is closely linked to other skills, such as problem-solving and fine motor skills, and can help kids develop these skills as well. Overall, developing coordination in kids can help them lead active, healthy, and successful lives
What is poor coordination in a child?
Poor coordination in a child can manifest in various ways, such as clumsiness, difficulty with tasks that require fine motor skills (such as writing or using scissors), or difficulty with activities that require coordination between the hands, feet, and eyes (such as catching a ball or playing sports).
Children with poor coordination may also have difficulty with balance and posture, and may be more prone to accidents or injuries. If a child is experiencing poor coordination, it is important to consult with a doctor or other healthcare provider to determine the cause and appropriate treatment.
Main causes of lack of coordination in kids
There are many potential causes of poor coordination in kids. Some possible causes include:
Developmental delays: Some kids may have developmental delays that affect their coordination. Developmental delays are common in children with conditions such as autism or cerebral palsy.
Sensory processing disorders: Kids with sensory processing disorders may have difficulty processing sensory information, such as touch, sound, or sight. This can lead to poor coordination.
Neurological disorders: Neurological disorders, such as stroke, brain injury, or cerebral palsy, can affect the brain's ability to control the body's movements, leading to poor coordination.
Muscular dystrophy: Muscular dystrophy is a group of genetic disorders that affect the muscles, leading to weakness and poor coordination.
Attention deficit hyperactivity disorder (ADHD): Kids with ADHD may have difficulty with coordination due to their impulsivity and inattention.
Lack of practice or exposure to coordination-building activities: Kids who do not have the opportunity to practice and develop their coordination through activities such as sports, dance, or play may have poor coordination.
14 activities to build coordination in kids
Climbing
Climbing on a climbing wall or a climbing dome can help kids develop strength, coordination, and balance as they navigate the various routes and obstacles. Here is a list of outdoor climbing playsets you might want to check out.
A climbing dome can help develop coordination in kids by providing them with a fun and engaging way to improve their balance, flexibility, and strength. As they climb and maneuver around the dome, they will need to use their body in new and challenging ways, which can help improve their overall coordination.
Additionally, climbing can also improve a child's problem-solving skills and spatial awareness, both of which are important for coordination. Here's climbing dome overview to give you a better idea of the types of dome available today.
Playing Catch
Playing catch with a ball or other object can help kids develop hand-eye coordination and coordination between the hands and body.
Juggling
Juggling involves tossing and catching objects, which can help kids develop coordination between the hands and eyes.
Playing Sports
Sports such as soccer, basketball, and tennis require coordination between the hands, feet, and eyes, and can help kids develop these skills.
Doing Puzzles
Puzzles require kids to use their hands and eyes to put the pieces together, which can help develop fine motor skills and hand-eye coordination.
Playing a Musical Instrument
Playing a musical instrument involves coordinating the hands, fingers, and mouth to produce music.  This can help develop coordination and fine motor skills.
Dancing
Dancing involves moving the body in coordinated ways to music, which can help develop coordination and balance.
Skipping
Skipping involves coordinating the arms and legs in a rhythmic pattern, which can help develop coordination and balance.
Hula Hooping
Hula hooping involves rotating the hips and waist in a circular motion, which can help develop coordination and core strength.
Riding a Bike
Biking involves coordinating the pedaling motion with the movement of the bike, which can help develop coordination and balance.
Using Scissors
Using scissors to cut paper or other materials requires coordination between the hands and fingers, which can help develop fine motor skills.
Swimming
Swimming involves coordinating the movement of the arms and legs to propel the body through the water. It can help develop coordination and strength.
Hopscotch
Playing hopscotch involves jumping and hopping in a specific pattern, which can help develop coordination and balance.
Building Blocks
Playing with building blocks involves fitting the blocks together in different configurations, which can help develop coordination and problem-solving skills.