Are Your Kids Mandated To Have Health Insurance?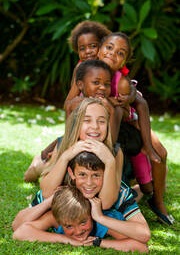 Among the many expenses we expect to pay every month, health insurance is one of the most significant. This is especially true when you are supporting a family. Your entire family could require medical care at some point, and unless you have a huge amount of savings, it will be prohibitively expensive.
But what if you have healthy kids who live fairly secure lives. Maybe you have some savings or investments you could dip into if something happened. Do you still need to get your kids health insurance? Is it mandated by law?
Before we get into the nitty-gritty of when health insurance is mandated, here are some other types of insurance you should consider when you have a family.
What additional types of insurance should you have?
Supporting a family is expensive. This may make you feel tempted to skimp on insurance as much as possible. However, if you don't have it when you need it, you could be in serious trouble.
One type of insurance you may not want to get is life insurance. Is life insurance worth it? If you are the primary breadwinner, the answer is certainly yet. Even if you are not earning income, the things you do on a day-to-day basis for your family would cost a lot of money to hire someone else to do. Life insurance gives your family the security they need at a time when they are particularly vulnerable.
Contents coverage in your homeowners insurance is also crucial. The things your family owns are more expensive than you think. Replacing a child's entire wardrobe if it gets destroyed in a fire will cost you thousands of dollars.
If you have these kinds of insurance, do you really need health insurance for your kids on top of it? Could you not leave this one thing to your savings?
Do all Kids Have Access to Health Insurance?
Access of health insurance is usually not a question of availability, rather it is an issue of cost.  There is a continual effort to reduce the uninsured rate for those under 19 years old.  Government programs seek to reach lower income families, providing health insurance coverage for those below a certain income level.
Access for those on living on the threshold rate of eligibility for assisted coverage can also depend on the state that a child resides.  Direct purchase of coverage increases in states where eligibility for programs are limited.  Regardless of where you may live, you can seek a free Medicare insurance quote online to explore options for health insurance coverage.
Expansion states are those where governments are striving to expand eligibility for families who seek Medicaid and health insurance programs.  Changes in population, economic conditions, and federal and state policies will certainly affect one's access to care.
Length of Coverage on a Parents Plan
There are many facets related to finances and planning related to coverage.  Consult a financial advisor to answer questions you may have about ensuring the wellbeing of your family.  In most states, kids that grows into adulthood can stay on their parent's health insurance plan until they are 26 years old.  The Patient Protection and Affordable Care (ACA) mandates this.  Even if a child gets married, is enrolled in school or not, or have turned down insurance through a job, the child can stay on their parent's plan.
Furthermore, children do not need to be living at home and it's not required that they be a tax dependent.  Of course, anyone 18 years or older are free to seek out their own health insurance coverage.
Is health insurance for kids mandated by law?
What does the law say about whether kids need to have health insurance? It is pretty straightforward. The ACA mandates that parents need to have health insurance for their kids, or have their family on a family plan, and charges fines to parents who do not.
This may seem extreme, especially if you have the money to pay for visits to the doctor and occasional health conditions and injuries. However, the reality is that health care is far more expensive than you probably know. Even with a minor issue, the cost of care rises rapidly. Every single aspect is charged for, with a significant markup.
For kids who are diagnosed with a major life-threatening illness like leukemia, you may be on the hook for hundreds of thousands of dollars in a single year. While in most cases, treatment will 'only' cost about $50,000 in that first year, most people do not have that kind of money, and there is always a risk that costs will far exceed this.
Long story short, you are required by law to get health insurance for your kids, and it is something you should have regardless. In an ideal world, we would not have to pay huge amounts just to get our kids basic care, but the American healthcare system is not going to change any time soon. Even the regulations implemented through the ACA that help parents with health insurance costs may not always be around, with many lawmakers trying to repeal the act.
How do you apply for a plan?
You can apply for health insurance for your kids through the healthcare.gov website. In certain states, you will have to go through the state's website. Make sure you have your kids' social security numbers, your employer's information, and your own health insurance details at hand.
This is something you should not delay any longer. If you are struggling to make ends meet, the good news is that ACA subsidizes healthcare plans.