At What Age Should Kids Be Allowed to Join Social Media?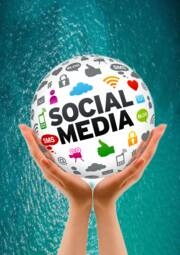 At what age should you consider allowing your child to join social media? Most social media platforms require children to be at least 13 to create an account. Your child may not be ready at 13, but that's OK. Here are some things you should consider to determine your child's readiness to have social media accounts.
Risks of Joining Social Media
Many risks come with having social media that can make parents rightfully weary. Some digital predators can take advantage of your child's innocence. If your child's account isn't set to private, they can gain suspicious followers who may leave inappropriate comments or send messages to your child.
This is dangerous for many reasons, and you should educate and warn your child of all the dangers they might face when they have an account on social media. You can never completely eliminate a photo from the internet once it's posted. Ensure your child knows how pictures and posts can come back to haunt them in the future, like when applying to jobs or colleges. Online predators are everywhere, so educate your child on how to identify and block exploiters and what not to post on their socials.
Social media can also negatively affect your child's mental health. Regardless of how old your child is, limit their screen time and monitor how it's impacting their emotional development. Too much social interaction online can make children feel more isolated and alone, leading them to feel depressed and socially anxious.
Cyberbullying is also a prevalent and genuine concern for parents. Your child may even develop unrealistic expectations of body image from the things they see on social media.
Prepare Yourself and Your Child
There are a few things you can do to prepare yourself and your child for when they are ready to have social media accounts. If you think your child is too young now, ensure they understand why they aren't ready. Discuss an age limit after which they'll be ready, and give them something to look forward to so they don't go behind your back.
Discuss the risks of social media and help them understand the consequences of dangerous behavior. Set boundaries and rules for your child's online presence. Ensure you know how to use the platform they want to access so you can show them the ropes. Keep all location features turned off and show them how to set their profile to private. You can set parental controls on most platforms to supervise your child's account until they are older.
This might be an excellent way to compromise and give your child the opportunity to show you they can be responsible online. Set a good example on your own profile, too, and ensure your child knows that you trust them and are monitoring them for their protection, not to invade their privacy.
You may also want to evaluate your own technology habits. Many adults struggle with having a healthy relationship with technology. According to one study, 76% of Americans said they check their email and messages while on vacation – a time when they should be focused on making memories with their families.
When kids see their parents constantly checking their phones, it can set the wrong example and lead them to pick up the same habits. If you can't go an hour without checking your social media accounts, how can you expect your kids to stay off them?
How to Gauge the Appropriate Age
What age is appropriate for kids to join social media? Although many platforms have a baseline age to create an account, every child's journey is different. There are many risks to consider, but your personal preference as a parent is the deciding factor. If you're curious whether your child is ready to join social media, consider taking these factors into account.
Is your child open and honest with you? Will they share information and come to you for help with issues they might experience online? If you have open lines of communication, you will be more likely to trust them with an online presence. Do they come to you with other problems they face? Are they respectful and do they follow other rules and guidelines you have set in your household?
What is your child's perception of body image? Do they have a healthy relationship with their body? Does your child have an understanding of cause and effect? Do they display abstract thinking that can help them consider the consequences of their actions? If you and your child have open lines of communication, have a healthy body image, and are good at following rules and guidelines, it might be time to let them create an account if you're comfortable with it.
Joining Social Media
Parenting comes with some hard decisions – and deciding whether your child is ready to join social media is one of them. If you believe your child is old enough and mature enough to trust them with an online presence, discuss the risks and prepare them the best you can. You can learn and grow while finding ways to encourage your child's social life without social media. If it doesn't work out, you can always revoke their right to have an account until they're a little older and wiser.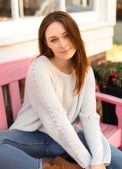 Author bio:
Cora Gold is the Editor-in-Chief of women's lifestyle magazine, Revivalist. She strives to live a happy and healthy life with her family by her side.