Automation Keeping Educational Institutions Afloat with Least Resources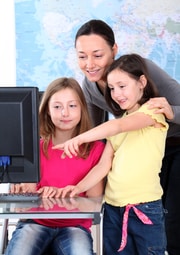 The education sector has quickly appreciated automation. But, all stakeholders seem worried about the possible impact. Will automation give more time to teachers for focusing on students, or will it take away jobs? Can school ERP help trainees reach their goals?
How will students react to the rise and spread of this new form of education? Should children remain glued to computer and phone screens while learning?
Besides these, several other questions are surrounding the role of automation. But, as a part of the administration, you probably consider ROI as the most significant factor.
How much money can the school automation system save annually?
A study conducted at Visalia Unified School District (California) says a lot. Replacing paper with digital forms can help save $10,000 every year.
Roughly 80 percent of an organization's operational budget goes towards labor costs.
You can save excess human resource costs with automation.
Automation increases the efficiency of the existing workforce.
Enabling technology also helps in saving compliance costs.
Here's how education ERP is a lifeline for institutions operating with minimum resources:
1. Automation in administrative procedures
You can save resources in every department, right from admission to the examination process and even transportation. Managing things becomes more straightforward.
People often think schools take an unnecessary long time frame for the enrollment process.
There are several educational academies with old-school manual procedures. Ask anyone working in the school admin team; the admission file approval takes time.
Reading forms, cross-checking documents, and confirming the trainee's eligibility is tiresome. Automation puts an end to all this.
Information from various documents gets scanned and processed. Cloud-based servers act as storage for the extracted data.
The management can take a quick look at the records and affidavits from a remote location. The candidate's admission application gets approved or rejected within minutes.
Creating a daily and weekly schedule (timetable) is a critical process. The admin team checks the availability of teachers and plans the lectures.
The individual responsible for scheduling ends up repeating the process each week. Working hours' data for the faculty is further forwarded to the payroll team as well.
With the school management system in place, human involvement remains the least. The administrator can set a scheduling workflow. The software creates a schedule within minutes after checking the availability of lecturers. Participants get notified via the school portal and apps.
Tracking attendance for virtual classes and activities
Keeping accurate records for attendance is vital for every school. The task has become even more critical in the era of virtual classrooms.
Education automation systems work with learning management software and online exam solutions.
You might wonder, what about attendance for virtual classes? The process is automatic and error-free. Trainee's presence gets registered when they complete a specific task.
Managing progress reports for students
The online exam module takes care of tests, assignments. But what about progress reports and results?
Teacher's job was difficult in the early days of pen-paper-based exams. There was no option but to check a massive mountain of answer sheets. Then, lecturers had to create hand-written progress reports every quarter.
School ERP integrates with online exam modules. It retrieves scores for tests and stores the data. Progress reports are system generated within minutes, without errors.
You can even send digital progress reports to parents via email or make them available on apps.
Ensuring regulatory compliance
Organizations working in the education sector have to adhere to government regulations. This paperwork burden often results in strain on the already burdened workforce.
There are regulations for training, payroll processing, premise audit, and data security. Government auditors may seek information on donations and fees.
Penalties for non-compliance can result in 2.71 times the compliance cost. Thus, enabling technologies and conducting timely audits can help in ensuring compliance.
There is no need to track compliance through external databases and spreadsheets. ERP offers real-time access to information and reports. Data stored in cloud-based storage remains available for audits. With pre-programmed formats, you can generate reports immediately.
2. Speed up the communication loop
Earlier, teachers had limited mediums to communicate and send crucial information to parents. And yes, if you remember, writing notes and remarks in the school diary for parents was one of them. Students often used whiteners, and at times, teachers used to forget to follow up.
You can set modern education automation systems to send alerts to parents. There's no need to worry about managing grades, attendance, and module completion notifications.
These features are beneficial to teachers as well. Lecturers do not have to spend hours drafting many emails and follow up on the issues. They can reinvest the saved time in training students.
Another significant aspect is that there is no delay in information relaying. Tests get evaluated, and the ERP can share results for the same with all parties without delays. Depending on security configurations, the program can also send reports for security incidents.
3. Access code-free automation
Faculties, admin staff, and school board members often lack coding skills. As grasping the process remains challenging, educational institutions prefer code-free automation.
Most of the school administration software programs do not involve codes. Basic training can be enough for staff to use the system.
Should schools and colleges wait further to digitalize operations?
Technology has already made its way into everyone's life. Smartboards, projectors, and computers have become a part of school life. Some school counselors are using digital technology to make schools safer for students.
The pandemic forced institutions to put in place technology. Yet, teachers and administrators still lack in-depth training.
Some institutions have implemented robotic process automation (RPA) and AI-powered solutions. But, others are still yet to install a basic school administration system. The sector lags in implementing automation. Lack of expertise, knowledge and financial constraints are reasons behind the same.
Conclusion
Several organizations are hesitating to put in place education ERP. But, they may find themselves turning obsolete within a year or so.
Automation in education offers benefits to all stakeholders. The digital transformation helps institutions grow with time. Students get the best learning experience.