Benefits of Scented Squishies For Kids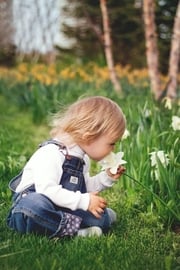 Children learn all about the world by experiencing it with their senses. These senses are the basis of how they react to the rest of the environment and how they interact with new environments and people. By seeing, smelling, tasting, touching, and hearing things, they are able to learn and understand things in their own way.
These senses can also trigger emotional reactions and calm children down when something upsets them. There are different methods that children use to learn and because their reactions are mostly under the control of their five senses, certain toys and soft objects have a major role to play in the development of children.
Children who learn by touching and constantly manipulating objects need something that they can easily hold on to all the time. And for some kids who suffer from anxiety and might constantly overthink things, they need something to distract them from these thoughts. Stress balls aren't so fun for kids to play with, instead, squishes are a better choice. So, next time you go out shopping for kid's toys, getting them something like this is a great idea.
What is a Squishy ? 
A squishy is a toy that can deform and be bent out of its original shape by putting pressure on it through squeezing, sitting, throwing, etc. But after the pressure has been taken off it, the squishy will return to its original shape and size. There are different types, sizes, shapes, and forms of squishes, unicorn squishies, panda squishies, and even poop squishies.
Squishies can even come in the form of pets, dinosaurs, and other animals and objects. Squishes are manufactured using a special foam compound that reforms after it has been deformed from pressure.  Some squishies come in the form of keyrings which you can easily carry around.
Benefits of Scented Squishies
Scented squishies have a multitude of benefits for kids. They improve their fine motor skills and help them develop better by targeting multiple senses to trigger mental development. These fun sensory toys also have therapeutic results. Some of the best benefits of squishies for your kids are;
Alleviating Stress
Squishies are like stress balls for children. They are soft to squeeze and help to ease the anxiety of a hard day at school or stressful competitive activity. Because they are made from polyurethane, squishies are very soft, their feel brings calm and comfort to the person squeezing it. The scented squishies are emit a certain odor when squeezed by a person. Using both smell and touch, scented squishes help to relieve slow-rising tension in children.
Improving Focus
It helps to focus the attention of smaller children. When certain senses are triggered it can make children focus on the object that is attracting them. The longer they continue to focus on the object the better their focus will be. This can help to increase cognitive development.
Increasing Productivity
Squishes can help to distract children from overworking. This reduces internal tension and helps them to maximize their productivity. By taking small breaks to play with the squishy, a child can focus better because their mind will not be overtaxed. This greatly increases the amount of work that can be done by the child at a given amount of time and also make the work to be less prone to errors.
It makes them happy and excited
Squishies are a great way to make kids happy and excited. They jump for joy while trying to figure out new ways to squeeze, throw and pummel the toy. Children love to find new ways to make a squishy deform and watch it grow back.  These toys tend to bring a lot of fun and satisfaction to kids and scented squishes also have particular smells that can cause kids to laugh and smile.
It can function learning aids for kids who learn by feeling things
Certain kids learn by touching things and through their sense of touch. By giving them those squishies to constantly manipulate, they tend to grasp what they are learning better and learn faster. Squishes can also help children who are under constant pressure to cope better; this is because they can act as a way to relieve anxiety because of their scents and the way they deform.