Parental Controls and Security Software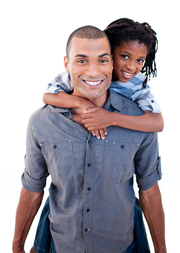 Our safe Google search tools are always free and that is one very important facet of internet safety. Still, we also provide guidance on software solutions that families and schools may be looking for to ensure complete protection online. Cyber discounts are now in effect to get the best prices on to full protection.
This page is your complete resource guide to access and review the various deals available. After you have researched what you need to protect your family members and personal devices, you will be able to explore our cyber discounts on software solutions.
A Review of Online Safety Solutions
Here is a rundown of the various parental controls, internet filtering and security solutions that can be explore according to your family needs.
1. Anti-Virus Software:
This is essential basic software that filters your email to protect your computer from becoming infected with a virus. No computer should be without this recommend anti-virus software. Many operating systems come with enough security to screen your email, such as on a Mac computer or Windows 10.
2. Virtual Private Networks:
Read how a VPN can protect your family at home and while out in public places, such as when using public WiFi.
3. Anti-Malware:
Includes the removal and full protection from malware infecting your computer.  It blocks a variety of viruses and subversive malware from infecting your computer due to a cyber attack or in the event you accidentally visit an infected website.
4. Internet Filtering with Parental Controls:
This is one of the main reasons parents find themselves on our website. Protecting your kids from harmful online content can only be achieved with internet filtering that also blocks access to the internet according to the age of each child in your home.
5. Safe Search for Kids:
The filtering tool on our website is enhanced by by Google to ensure safe search results for all keywords entered. It is a FREE solution when searching Google. While it will block search results for inappropriate search terms entered, it does not block access to other areas of the internet when kids leave our site.
Now, let's explore how to access the protections you are seeking.  The first links take you directly to the price options for each software program, followed by links to the related articles.
Software Solutions
Here is a breakdown of the four parts for complete cyber security and computer safety.
Parental Control Software:
Anti-Virus Software:
Explore anti-virus software for email protection, read our article on how anti-virus compares with other security solutions.
A secondary article delves into anti-virus for gamers that also increases online game speed. This prevents users from turning anti-virus off.
Malware Protection:
Get the latest pricing on Anti-Malware.
Learn more about how anti-malware software can remove malware from your computer and provide continued protection against ransomware.
Free Filtering Tools
If you are buying a new phone, tablet or computer for your child this year, at the very least we recommend using our website free safe search options.  Bookmark our home page for safe searching of Google, images, Wikipedia for kids and videos.
Before you buy a tablet, read about security options for Apple or Android tablets such as Samsung.
Parental Controls for Google, iPads, Samsung and Kids Tablets