Eight Great Things to Do with Kids This Summer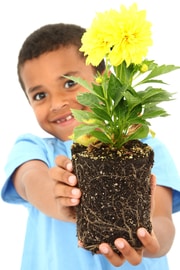 Whether you live in a city, a small town or the country, there are always fun things to do with kids if you just put your mind to it. There are places to explore and activities to take part in that are ideal during the summer holidays. It just takes a little thought and some planning to take advantage of the beautiful summer weather.
Here are eight great things to do with your kids this summer no matter where you live. We're talking about simple inexpensive and mostly free things families with kids can enjoy while staying safe.
1. Interact with nature
The summer months have the best weather to explore the outdoors with kids. Why not go on a bird hike with a bird watching book or wander in the wetland to see what is hiding in the vegetation. Go on a geocaching pirate treasure hunt and collect plant species. Kids also enjoy forest walks and nature play with their parents. Teach your kids how to press flowers, find a pet rock to decorate or create a nature collage from their explorations.
2. A star gazing party
Have you ever heard of a scavenger hunt in the sky? Download a star finder app and have a star party. The best thing about these apps is that you can find the locations of stars even during the day. Point it to the ground and you will see the exact location of stars you've never seen on the other side of the world. Of course, going out at night is even more exciting when kids can see the names highlighted of visible stars in the night sky. A star locator also helps you to find and follow the directions of constellations in the sky.
3. Camping in the backyard
Camping is what you make of it. You don't have to go to a campground to have fun. Gather up some sleeping bags, a tent, and some flashlights. Bring out blankets and pillows from your bedroom. The kids will enjoy sleeping outside with you and there will be no complaints that there is nothing fun to do at home. It can also be inexpensive to buy a portable backyard fire pit and purchase a small bundle of firewood at a local store. If you don't have a backyard, you can pitch a tent in your living room or basement.
4. Go for a walk
How far can you walk as a family within an hour? If you have a toddler, how far can he/she walk before getting tired? Challenge your kids to experiment on that. Kids love it when you take ordinary activities and give them a fun twist. Make a loop while you're at it, or take a new route home just to spice things up. Go for a self-guided walking tour around your neighborhood.
If you are close to where you grew up, drive to the town or neighborhood and take the kids on a walking tour. This is your chance to talk about your children with real memories connected to where you used to play.
5. Teach them how to swim
Whether you go to a local pool or a local or faraway beach, teaching kids how to swim is also a great way to cool off while learning something new. If you cannot make it to a beach or a pool it may be worth looking into buying a small above ground backyard pool. It doesn't take much water to teach kids the basics, including how to tread water, which is a basic survival skill all kids are taught while taking swimming lessons. Swimming is also a chance to bond as a family on more personal level while having fun. Swimming lessons in a formal settings are also something all kids should take for their own personal safety through life.
6. Hold a dance party
Teach your kids how to find a rhythm when dancing to a song. Share with them some fun dance moves that you learned when you were young. They will love experiencing your earlier life. Take turns as a family choosing each person's favorite song to dance to. Or just sit in your living room and discover the music while each family member shares why each song is one of their favorites.
7. Teach them to cook
Cooking is an essential life skill that your young ones should possess. Download cooking tutorials or watch YouTube videos to learn recipes for different meals. If you have traveled outside the country and learned to cook a foreign meal, teach that to the kids. It's also a great opportunity to teach kitchen safety. Who knows, maybe it will develop a routine of everyone taking turns helping with weekly meals.
8.   Plant a flower
Kids generally think that working in the yard is hard and boring. So why not start with teaching them how to plant a flower or plant. It can be an enjoyable positive experience learning how to dig a hole, fertilize the ground and plant a flower they can take care of. They will be able to watch it grow throughout the summer. It can also be a good segue into teaching your child how to pick weeds to keep all the plants healthy.
Next Steps

May this be a fun and creative summer that will build lasting memories for both your and your kids. Who knows, maybe it will inspired everyone in the family to come up with new ideas for great summer fun.