Google Online Games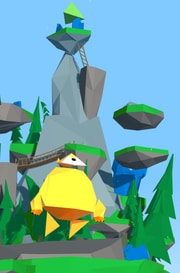 Google is helping kids to be Internet Awesome! Through fun interactive Google online games, kids can learn how to be better digital citizens by learning important lessons about online safety. Access to this amazing world can happen at home or in school. These Google games take kids on a journey to "play their way" to being awesome people on the internet.
We all need to be prepared to make smart decisions while online. It doesn't just happen. It takes education on how to safely explore the world.
The Google 'Be Internet Awesome' Program
Google is makes learning fun while playing a free online game they developed. Simple common sense lessons are learned, such as how to focus on positive online activity, instead of negative comments and hurtful attitudes.
Deciding not to engage or contribute to the hate that divides us is a choice. The multi-level Google game teaches kids what to do instead and where to safely do it. Kids can start their exciting journey now to Be Internet Awesome.
Apart from kids playing the actual game itself, Google has provided helpful resources for adults to join in the adventure to re-enforce what is being learned online. These include downloadable guides for families and printable classroom activities for teachers. We've provided a link to these Google resources near the end of this article.
Learn the Internet Code of Awesome
This Google game, as well as other online games that can even teach kids coding, can equip players with life long tools they can build on. 
Playing games has also been proven to help players deal with emotions related to feelings of anxiety. 
You can have more fun by exploring Doodle for Google Games.
Here are the five educational focal points kids will learn throughout their online quest to be internet smart, alert, strong, kind and brave.
How to be Internet Smart
It starts with learning how to 'share with care'. Toys in the offline world are shared with friends we trust. So why be careless about sharing our personal information and pictures on the internet? These can easily end up in possession of those we don't know if we are not careful.
Be Internet Alert
Don't 'fall for fake' by becoming aware that things online are not always as they appear. Information needs to be 'fact checked' from reliable sources. Social media is a powerful resource to connect us with others, but can just as easily be used to spread incorrect information.
Be Internet Strong
Are your secrets secure? Exactly what personal information is at risk with anyone that is interacting online? It's an important lesson in protecting personal privacy. Knowledge in safe practices translates in the power to protect oneself. This is just as important for kids as it is for adults.
Be Internet Kind
Google games helps kids learn responsibility online while instilling a valuable belief that it's 'cool to be kind'. It not only benefits others and makes them feel good, positive benefits come back to make our own lives better as well. Collectively, kindness makes whole world a better place both offline and as a good digital citizen. 
Be Internet Brave
Talking to someone we trust can often be the most brave thing of all when facing a difficult situation online. It may be cyberbullying or a simple problem of how to react to something a child comes across online. We operate in a digital world but the most valuable conversations happen in person, whether at home or at school.
Use our Safe Game Tool to find Safe Games to Play Online
Google Internet Awesome Resources
The Google interactive game consists of four levels of learning and takes place with Interland. Kids will learn digital safety while having fun.
Educators can download the Be Internet Awesome Curriculum. This includes lesson plans and the ISTE Seal of Alignment and activities that reinforce what kids are learning through the Google game.
Parents can download the Be Internet Awesome Pledge. This will begin a conversation about online safety. Playing the game online while interacting with parents and siblings offline can open the door to discussion and questions being answered.
Get access now to these resources and learn how Google is helping kids to be safe internet explorers of the online world.
Gamification

Games do more than entertain when gamification is in play.  It's more than game-based learning where learning is implemented more deliberately.  It can also enhance learning by teaching life skills through simulator games.