How to Use Common Sense Media to Find and Vet Movies and Shows for Your Kids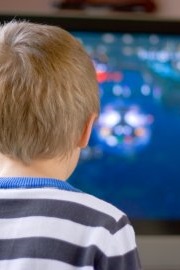 Your child wants to watch a particular movie or TV show, but you don't know whether or not it's appropriate. Or, your child wants to watch something but doesn't know what. As a parent, you know the media your children enjoy has a significant impact on their physical, emotional and social development. Therefore, you need some way of discovering age-appropriate streaming content.
Recommendations from teachers and other parents can be useful starting points, but you don't know how other parents raise their kids; you want to make sure the content your child watches conforms to your values and your parenting methods.
Plus, even in the case of good and useful recommendations, teachers and other parents can only recommend so much. You need some way to empower yourself to find the content you and your child can agree on without relying on word-of-mouth or generic reviews. This is where Common Sense Media Steps in.
Common Sense Media's promise is to provide: "Reviews for what your kids are into (before they get into it.)" Many modern rating tools may contain errors or omit certain scenes you could take offense to. With Common Sense Media's extensive features, you can find all the information that could interest and concern you as a parent specifically seeking entertainment for your child.
What Is Common Sense Media?
Common Sense Media is a non-profit organization that, since 2003, has been a primary source of guidance for parents on tech and media for kids. They possess the biggest library of age-based, independent reviews and ratings on all material children may watch as well as read, play or learn.
They've crafted every review using best practices in child development to isolate the most appropriate viewing (and other) material for every child and every stage of growth and development.
How It Works
All Common Sense reviews are completely unbiased. They never accepts payment or any other considerations in trade for making any decisions about the scores they assign or reviews they write.
Their reviews are all designed based on child developmental criteria determined by some of the country's top authorities.
Common Sense Plans
When you join their site, you can choose between a free basic account and a paid premium service with additional features.
Common Sense Basic
With the free Basic plan you can explore the essential features of the service without committing to pay for it yet. These include:
Three reviews each month
Curated lists and relevant articles
Ability to post, save and comment on reviews
Common Sense Plus
The paid version of the service, called Common Sense Media Plus, provides several additional enticing features for parents.
Content Preferences
Set content preferences for your child and receive recommendations based on your child's age, topics of interest and streaming services, among other useful criteria.
Tens-of-Thousands of Reviews
Explore over 30,000 unbiased, detailed and age-based reviews. The summaries tell you what the content contains, including information on:
Education value
Positive role models
Violence and scariness
Language
Drinking, drugs and smoking
Positive messages
Diverse representation
Sex, romance and nudity
Products and purchases
Convenient snapshots of each review provide:
Cover art – You'll be able to view the movie's poster
Age-appropriateness – The youngest age for which the content appropriate
Rating system – A five-star system giving you a quick glimpse of the content's assessed quality (1 star – "Don't bother"; 2 stars – "Disappointing"; 3 stars – "Just fine, solid"; 4 stars – "Really good"; 5 stars – "The best!")
Basic stats – Rating, year, length
Brief description – Focusing both on what parents need to know about the film or shows characteristics (eg. humor, adventure) and on the gist of the story or plot
Selections – A ribbon of accolade for particularly outstanding content with the potential to inspire family discussions, entertain all types of families and provide a lasting, positive social impact
Interactive features – Save movies and shows of interest to easily access later when you're looking for something to watch.
Rate movies – Give your own two cents about any movie or show you and/or your child have already watched.
You can see a detailed breakdown of Common Sense's movie reviews, along with examples and explanations on HotDog.com.
Entertainment Guides
Select factors like the character strengths of the protagonist and choose from a wide range of topic filters to receive suggestions of movies and shows meeting those criteria.
Common Sense Media also publishes online articles and useful tips on using various streaming tech and media.
Streaming Services
The website lets you explore movies and shows playing only on the streaming services you own. The catalog includes content from the gamut of services, including:
Disney+
HBO Max
Vudu
YouTube
Amazon Video
Hulu
Netflix
Redbox
DIRECTV STREAM
IMDb TV
hoopla
Kanop
Tubi
Crackle
You can even use this feature to help decide if there are new streaming services you'd like to subscribe to because of all of the interesting and appropriate content you discover they offer.
In summary, Common Sense Media Plus offers you:
Unlimited reviews
Personalized entertainment guides
Parental settings – Like favorite topics and content restrictions
Simple search – Start your search by simply entering in any keyword or phrase that interest you, from title or creator to genre to subject matter to similar content
Filters – Like by platform or streaming service
Newsletter- A full (and useful) entertainment guide delivered regularly to your email inbox
Recap
The mission of Common Sense Media is to provide parents with a way to find the content that kids and parents will love, each for their own reasons.
Kids will enjoy movies and shows tailored to their interests, while parents will enjoy the ability to monitor and filter what their children watch in order to match with their children's age group and their own values and parenting styles. Numerous interactive features help make you an expert in what your child can watch.
In addition to movies and TV shows, their site also rates books, games, podcasts and apps. The organization also runs many related socially conscientious programs in areas like education, advocacy, citizenship and ethnicity.
Common Sense Media tailors its tools not only to parents but to teachers and librarians as well, helping make the increasingly overwhelming barrage of new movies, shows and other content out there accessible–and appropriate–for children and families.