Just How Good are Family Pets for Kids?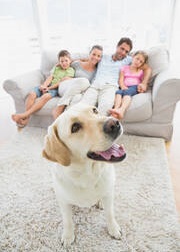 Has your child continually been asking you for a pet?  The first think you may think of is all the work that is involved.  As much as you communicate that your child that they would need to take part in caring for the pet, most of the duties will fall on the parent. Still, there are benefits to having a family pet.
In addition to having your kids learn responsibility of taking care of a pet, there are other positives.  These include the growth and health benefits that kids receive from having a pet around.  Here are five reasons to help you decide whether or not to welcome a new pet into your home.
1. Less Prone to Allergies
It's no secret that dogs make great support animals.  This is true even if therapy is not even a concern, dogs have been proven to improve a child's immunity against common germs and viruses.  They are also less prone to getting allergies and asthma.
Health psychologist, Dr. June McNicholas at the University of Warwick, conducted a study of 138 children between the ages of four and eleven.  Their saliva was tested for IgA antibodies, an immune system antibody that aids in the prevention of infection.
Results indicated that kids with dogs were better able to succumb to common illnesses than kids without pets, which led to them missing fewer days of school.
2. Better Learning
Pets help children to be better learners. Educators acknowledge the use of animals, most often dogs, as support therapy in schools to help in the leaning of kids with developmental disabilities.
According to research, children who might be afraid to read aloud in class feel more comfortable reading to animals because they view them as a friend who won't condemn them.  Pets have been discovered to be a calming, nonjudgmental aid for children learning to read aloud.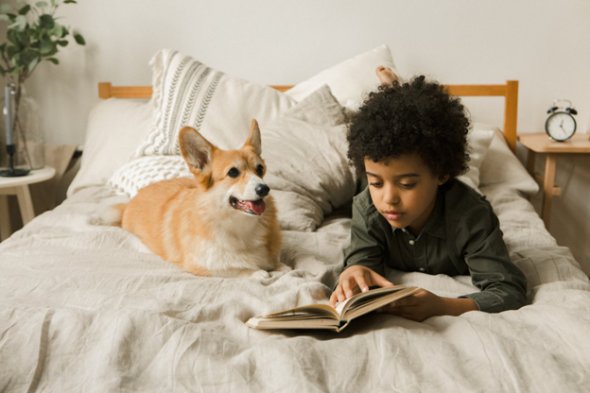 Dogs are used by organizations like the Story Dogs to encourage young readers to read aloud in a comfortable, judgment-free atmosphere! Also, since pets need to be taken care of in a specific way, the kids develop that understanding and knowledge also. For instance, they would know the ideal temp for bearded dragon tank.
3. Comforting Companionship
Pets give unconditional love to children.  Through caring for and playing with an animal there is regular physical contact.   This help growing kids to develop social skills. Pets give kids something to talk about which fuels conversation and instills self-confidence and self-esteem in social situations.   A lot is said about dogs in reference to support, but cats make good companions as well.  The key is doing your research to select from one of the more friendly cat breeds.
It has been shown that children with autism who own a pet have far more advanced social abilities than those who don't. When the world around them is overwhelming, an animal is consistent companion in their lives that gives children comfort, security and support.  Instead of becoming alienated with the world, they learn to engage with their environment.  Instead of becoming withdrawn, anxiety dissipates.
4. Encourage a Healthy Lifestyle
Having a pet encourages physical exercise. Kids who have pets are involved in playing games, exercising the animal, or providing regular pet care. Dog owners are 54% more likely than non-dog owners to reach prescribed levels of physical exercise and log more walking minutes each week.
Walking the dog may also reduce your chances of becoming obese. Having a pet might help youngsters feel more prepared to handle schoolwork and examinations since petting animals can drop blood pressure and, in turn, lessen anxiety. Not just physical fitness, having a pet is also considered good for your mental health.
Approximately 80% of pet owners claim that their animal companions make them feel less lonely and separated from others. Pet ownership has been demonstrated to assist people of all ages experience lower stress, anxiety, and depression. It has been shown that using therapy animals with autistic children can lessen their stress and anxiety levels as well as the stress hormone cortisol.
5. Good for Family Bonding
When you consider a shared passion for a family, it is often a special activity or regular event.  Throughout all those moments together, as well as when life is routine, the family pet is always there in daily life as focal point.   Animals in the home foster family unity while walking the dog, playing with the pet and their favorite to, and even grooming and feeding.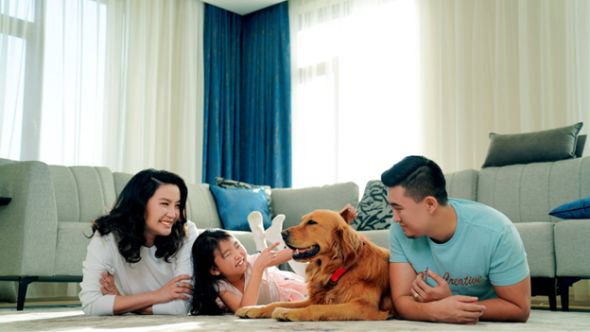 Families that have pets have the chance to take a break from their hectic schedules and simply enjoy their time together and with their dogs. Animals remind us all how fragile life is and just as our loving pet need us for survival, we also need each other and our pets to be healthy and happy.
Wrapping Up
Teaching your kids how to appreciate and interact with animals should begin at an early page, even if they never own a pet.  The study on the relationship between humans and animals is ongoing, but the research is strongly points to the fact that pets in their daily lives help youngsters grow up to be happier, healthier people. You now have even more justification to consider bringing a pet into your home. You never know who you could discover there, so it doesn't hurt to check out your neighborhood adoption shelter!